Welcoming Professor Rowe!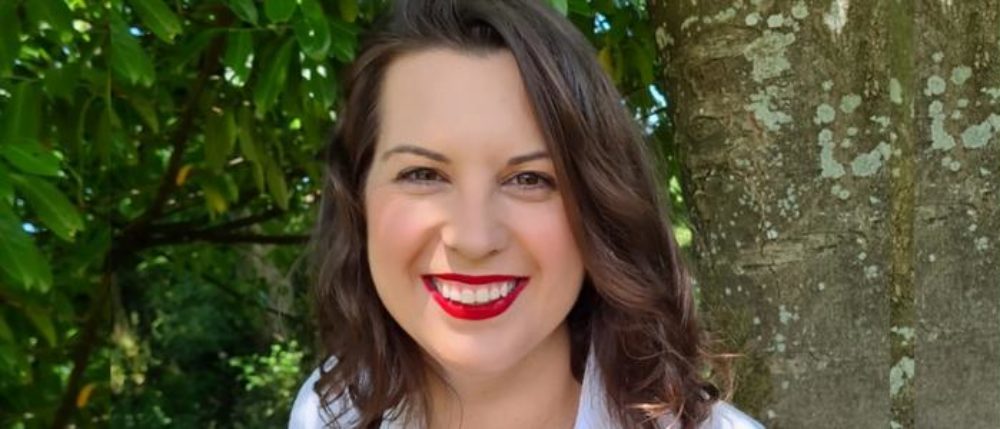 We are very pleased to welcome our newest Visiting Professor, Professor Laurie Rowe, to the TEDI-London community. Professor Rowe will bring a fresh perspective to our students as well as inspiring our up-and-coming female engineers to work towards a successful career and play their part in closing the gender gap within the industry.
To mark her appointment, we chatted to Professor Rowe to find out a bit more about her, why she was drawn to TEDI-London and what she hopes to achieve within her role as Visiting Professor.
Tell us a bit about yourself and your role within the engineering industry.
My career began 20 years ago in the cutlery industry in Sheffield, where I worked as a Production Engineer for a company designing and manufacturing precision blades and hand tools. The skills I learned in this role allowed me to transfer into medical devices and surgical instruments just a few years later; I fell in love with medical technology and haven't looked back since.
My career has given me the opportunity to work on some incredible projects both within the UK and internationally. These have spanned multiple aspects of engineering processes, including design, production optimisation, user interface development, packaging and manufacturing transfer.
Five years ago, I set up my first company and now run RED Medtech, a medical technology consultancy specialising in the technical, regulatory, and quality assurance aspects of bringing medical devices and patient care products to market. We work with clients that design, develop and manufacture a broad range of products, from dressings and surgical implants to inhalers and insulin pumps.
What did you study and how did you find it?
My adventure into engineering was somewhat unconventional; I actually studied Art & Design, English Language, and Design Technology, only realising that I wanted to work in the engineering industry after attending an Insight course through the Smallpeice Trust and experiencing Industrial Design and Engineering at a university for a week. Although having a more arts and creative background isn't typically seen in engineering students, or even accepted on many engineering degree programmes, I managed to earn a place at Sheffield Hallam University to study a BSc in Engineering Design & Innovation. With lots of hard work to improve my understanding of the mathematical aspects of the course, I graduated with a First-class degree.
Many of my modules were centred around projects, so I had to work together with my peers to design solutions to real-world problems. It was very interesting to see how well our different skillsets complemented one another and enhanced the quality of our work, helping me understand early on how valuable multidisciplinary teams are when it comes to problem solving and project management.
What attracted you to the role of Visiting Professor at TEDI-London?
I was initially introduced to TEDI-London when I was invited to participate in a workshop alongside other industry partners, focusing on curriculum development. I was keen to be an industry supporter; not only because exposure to industry helps students develop a better understanding of what future employers will expect from them, but also so that I could gain a better insight into engineering education and familiarise myself with the technologies students use. It was great to see how much the students have access to in terms of equipment and facilities, and the campus has a real buzz to it.
What's more, there are a few similarities in the admissions and teaching processes between TEDI-London and my own university. I have fond memories from university, and it gave me the opportunity as well as the tools I needed to get into the engineering industry. So, for me, it stems from a genuine belief in TEDI-London's mission and a desire to give the same opportunities to the next generation of engineers.
How do you hope to support TEDI-London in your role as Visiting Professor?
I'm hoping to help students reach their full potential, perhaps through delivering a workshop or supporting them during timetabled teaching sessions. If the opportunity arose, I would also be open to co-designing and delivering a med-tech project.
I believe that teaching students how to apply basic principles in a practical way is really crucial in engineering education. Not only does this help to secure their understanding of the key theory, but it also gives them the hands-on experience that they will need to thrive in the workplace. My own work requires me to apply theoretical knowledge from a range of engineering specialisms, from software to materials science, to support the design and development of healthcare products. I look forward to using this example to help the students build their understanding of how engineering theory and techniques apply within the context of commercial projects.
Finally, is there any advice you'd give to women hoping to get into engineering?
Honestly, I would just say go for it and don't be put off by anyone that tries to tell you that engineering isn't for girls! There is a world of opportunity, change and innovation out there and, as long as you're willing to work hard, you can add immense value within the industry. I work with numerous other female engineers, technical professionals, CEOs and co-founders who inspire me and bring a refreshing balance and perspective.
For all up-and-coming engineers, regardless of gender or background, I would encourage you to start growing your support networks as early as possible. It also helps to join a professional engineering institution and support organisations, such as The Institution of Engineering Designers, The Institution of Engineering and Technology and the Women's Engineering Society.
Keen to find out who else is supporting TEDI-London? Learn about our other Visiting Professors.