Future engineers wanted
TEDI-London is open to anyone who wants to study engineering. We are looking for students who are self-motivated, enjoy a challenge and want to improve the quality of life in the world.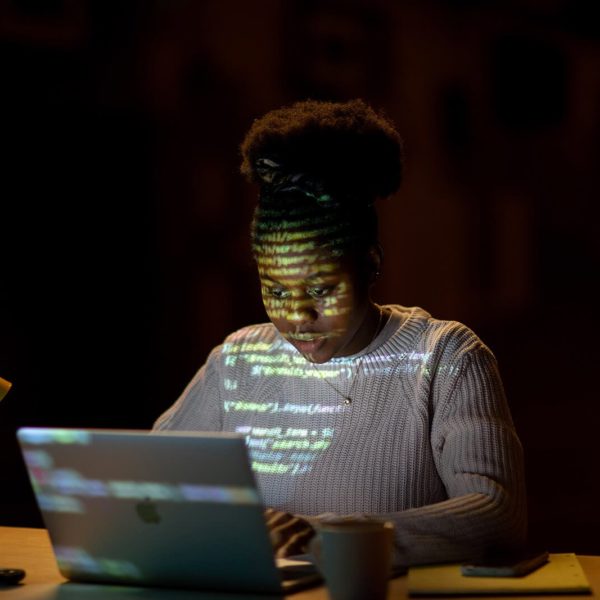 The following criteria is intended as a guide to help you gauge if TEDI-London is for you:
A minimum of level 6 at GCSE Maths (Grade B for students sitting GCSEs before 2018)
A minimum of level 5 at GCSE English
If studying A Levels, IB, BTEC (or any post 16 education) on track for 120 UCAS points or equivalent
To forgo our numeracy test (see below) A Level (or equivalent) Maths Grade C or higher
Your background
If you are coming from an educational background, applications are welcome from a wide range of backgrounds including; A-levels, IB Diploma or career-related qualification, (e.g accountancy), BTEC, and T-Levels.
If you are coming from a background in employment, you will need to demonstrate how your skills and experience are transferable and relevant.
We expect that individuals who would have worked in fields such as the ones below, would be well-suited to our programme:
Engineering (all disciplines)
Design (product)
Computing
Finance
Construction
Architecture
The Creative Industries
We particularly welcome applications from mature applicants and those from groups not traditionally represented on university programmes and/or in engineering. We can consider your employment and/or volunteering history as evidence of the equivalent of Level 3 learning.
If you wish to apply to TEDI-London using your employment history, and would like support to complete your applications please contact admissions@tedi-london.ac.uk
In some instances, your previous experience (employment and education) might exempt you from having to do Year One of our programme and we could consider an application directly into Year 2 of our programme. For this 'Accreditation of Prior Learning' route, please contact admissions@tedi-london.ac.uk
Applicants are advised that studying engineering does require aptitude in maths, however a Maths A Level or equivalent is not a pre-requisite to applying to TEDI-London. We can test your numerical capability through our assessment process.
If you are unsure about your eligibility to study at TEDI-London, please contact admissions@tedi-london.ac.uk where one of our admissions advisors will be happy to help you.
Application process
We are seeking students who demonstrate the right Attitude, Aptitude and Ability in order to study TEDI-London's Global Design Engineering programme.
We consider every application individually, as we know that every student has individual background and experience. We have set up our assessment process so that we are able to consider a wide range of applications.
Not everyone will need to complete every stage of this process – the right assessment pathway for you is individual and tailored to your experience and background.
Application and assessment steps
Submit your application

Once we receive an application, we will review it to assess what steps are appropriate for you.  In your application we will be looking for an interest in our area of study, Design Engineering or Engineering, but as we know you will be applying to multiple universities on UCAS we do not require this to be specifically about Global Design Engineering.

At this stage we will also be looking to see that you are on track to meet our academic requirements are met, – studying level 3 qualification and are on track to achieve 120 tariff points. For non-traditional applicants, this is where we will talk to you about your work experience and send you APCL or APEL forms to complete for more evidence if needed.

Complete a numeracy test

For students who are on track to achieve a Grade C or above in their Maths A Level or an equivalent qualification there is no requirement to take a numeracy test. Offers from TEDI-London can be made on the condition that this grade is attained.

The numeracy test is an opportunity for anyone who has not studied Maths at a higher level to demonstrate that they can cope with the academic requirements of our programme. Anyone asked to take the numeracy test will be told in advance and will be issued with information that they need to take the test online.

We have partnered with Pearson TalentLens and applicants needing a numeracy test to assess their aptitude for our programme will be asked to take the Pearson TalentLens Numerical Data Interpretation Test (NDIT). We have chosen to work with this respected education brand as this particular test is specifically designed to assess a student's ability to learn, retain, and apply mathematical formulas. So, we are not testing your maths knowledge, we are testing your ability to learn maths and apply that knowledge to your projects at TEDI-London.

Attend an interview and present a project

TEDI-London does not make offers solely on academic qualifications and so this stage is crucial in our decision-making process. Our admissions team will offer support sessions ahead of the assessment and interview stage so that applicants have a chance to ask us any questions they have about the process. If required we are able to make any reasonable adjustments.

Once a date has been agreed for the assessment and interview the candidate will receive detailed information so that they can prepare in advance.

Below is a broad overview of what to expect:

You will be issued a challenge that you will be asked to provide a solution for, you will be asked to prepare a 8-10 minute presentation about this project. You will be provided with learning material to help to prepare, this will be issued to you the week before the interview and assessment day.
The challenge should take between 3 and 4 hours to undertake and prepare the presentation.
On the date agreed the applicant will give their presentation to a panel, candidates will be asked follow-up questions about this piece of work.
There will then be interview as part of the same session.

Successful applicants will be made an offer following successful completion of this stage. All applicant assessments will be conducted online until further notice in line with government advice on COVID-19.
This is a full-time programme, we expect you to commit approximately 40 hours a week. In this time, you will have a minimum of 12 hours per week facilitated study in the makerspaces, which is timetabled and led by our academic team. The remaining time is for self-directed study, group work, masterclasses, and meetings with personal tutors and mentors.

Our course equips you for an optional placement and is designed to facilitate this in the final year of study.

These placements could involve undertaking a project in the workplace with an industrial collaborative partner.

Student assessment will be a mixture of:​

Group project reports 

​

Individual reports

​

Individual critically reflective reports

​

Pitches

​

Presentations

​

Demonstrations

​

Websites

​

Short videos

​

Posters

​

There will also be one open book examination of 4 hrs duration at the end of each year.

Yes. International applications will be assessed in line with the entry requirements and assessment process outlined above. A minimum level of English proficiency will be required – a minimum of IELTS 6.5.