A specialist provider
At TEDI-London we just teach engineering. Our exciting general engineering degree bridges many disciplines, including mechanical, electrical and electronic, civil, environmental, and product design.
Project-based learning
Experience hands-on design engineering projects, inspired and supported by a wide variety of industry partners.
Making is the difference
Study topics connected to global challenges and the UN's Sustainable Development Goals: good health and wellbeing, clean energy, climate action and sustainable communities.
Skills for the future
Develop both professional engineering and digital, management, design, business and communication skills needed for the future of engineering jobs.
Events
Learn more about TEDI-London by joining our next event.
Virtual exhibition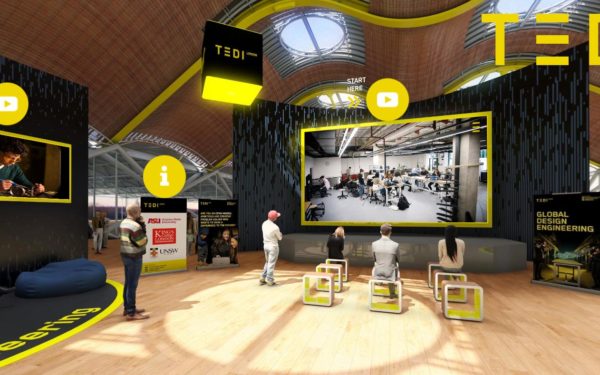 Virtual exhibition
On-demand, open 24/7
Jump in anytime to our 360-degree virtual exhibition to get practical information about TEDI-London, watch videos from our faculty and live-chat with our team.
Enter the exhibition