BOARD OF TRUSTEE DIRECTORS
The Board of Trustee Directors is responsible for overseeing our academic mission, strategic direction, and operating activities. The members of the Board are both Directors of TEDI-London as a company limited by guarantee and Trustees of TEDI-London as a registered charity.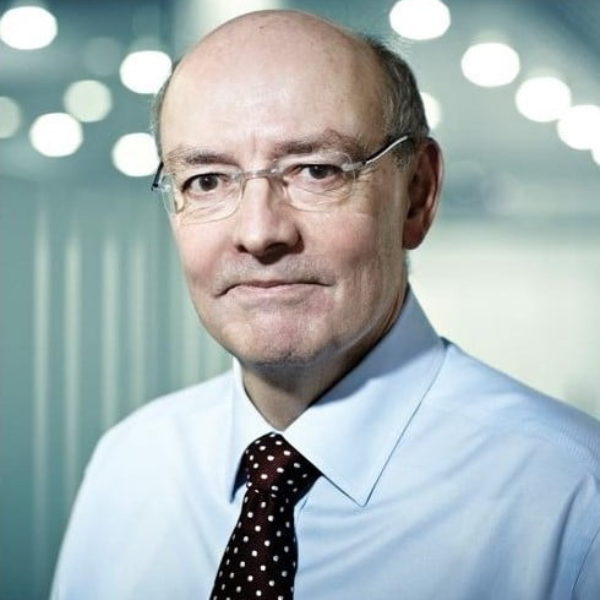 Peter Hansford CBE FREng
Peter Hansford is Chair of the Board of Directors of TEDI-London. A chartered civil engineer with over 40 years experience in infrastructure projects in the UK, Asia and the Middle East, Peter is a Past President of the Institution of Civil Engineers, former Chief Construction Adviser to the UK Government and an Honorary Professor of University College London.
Honours and awards include the CBE in 2020 for services to innovation in civil engineering, the Sir Monty Finniston Award for lifetime achievement from the Association for Project Management and an Honorary Doctorate from the University of Nottingham. He is a Fellow of the Royal Academy of Engineering.
Peter has led strategic reviews in rail investment, infrastructure safety, air quality and building insulation. He was a commissioner in a statutory inquiry in Hong Kong.
Peter is a Saracens season ticket holder and keen England rugby supporter.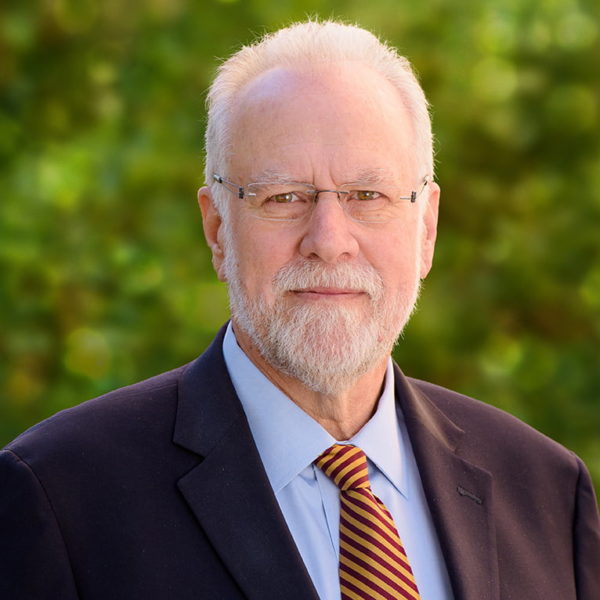 PROFESSOR MARK SEARLE
Mark Searle is executive vice president and university provost at Arizona State University. He holds the rank of professor in the School of Community Resources and Development in the College of Public Service and Community Solutions. Prior to this current administrative appointment, Mark served as interim provost, deputy provost and chief of staff, vice president for academic personnel, vice provost for academic affairs, founding dean of the College of Human Services, and as vice president and provost of ASU's West campus.
Mark joined ASU after an extensive career in Canada where he was the founding director of the multidisciplinary Health, Leisure, and Human Performance Research Institute. Prior to his university appointment, Mark served in various management positions within municipal and provincial government. Mark is widely published on the relationships between sense of community, leisure behaviour and the psychological well-being of adults across the lifespan.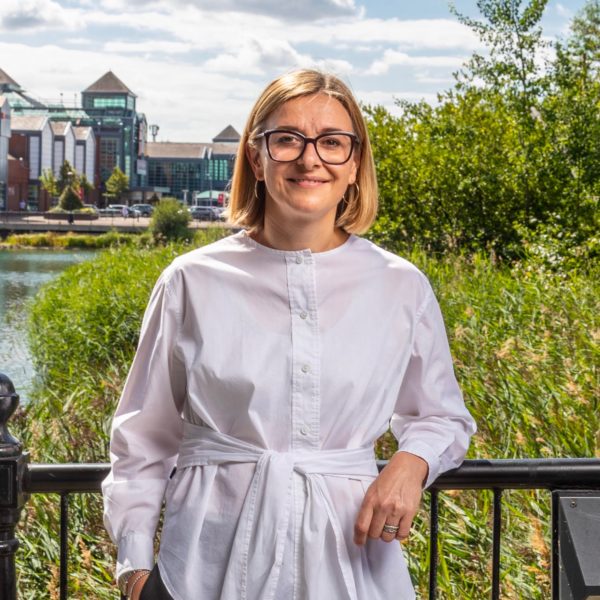 EMMA CARIAGA
Emma jointly leads the development of Canada Water, a 53 acre development project in Central London.
Emma joined British Land in 2014 from Landsec where she delivered a number of Central London developments as well as overseeing their strategic land portfolio. Prior to this, Emma held development and land management roles at Barratt and Crest Nicholson.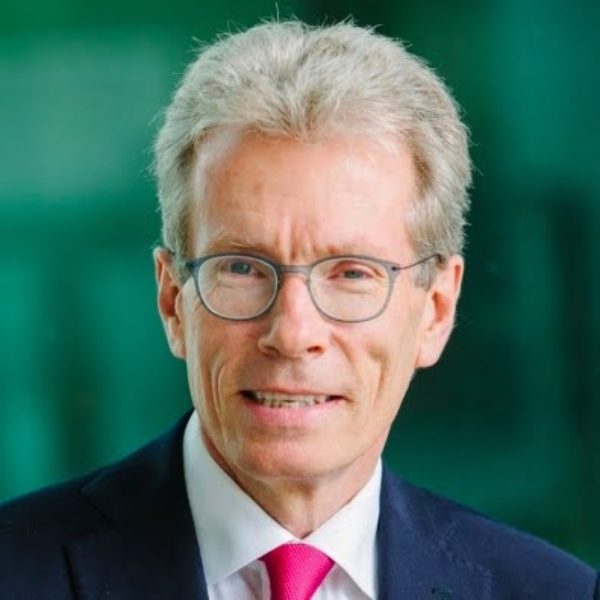 PROFESSOR NICHOLAS FISK
Professor Nicholas Fisk AM MBBS MBA PhD FRCOG FAHMS FRSN is Deputy Vice-Chancellor of Research and Enterprise at UNSW Sydney, where his portfolio is to optimise research performance, infrastructure and training along with industry engagement, innovation and entrepreneurship. His background is as a clinical scientist and his research in developmental biology and maternal-fetal medicine. After training in Australia he spent two decades at Imperial College London before leadership roles at the University of Queensland. Other board memberships include Research Australia, NewSouth Innovations, the UNSW China Advanced Technology Industrial Research Institute, and SPHERE (the Sydney Partnership for Health, Education, Research and Enterprise). Past roles include President of the International Fetal Medicine and Surgery Society, Chair of the Steering Committee of the Association of Academic Health Centers International, and Chair of the Go8 Deans of Medicine Committee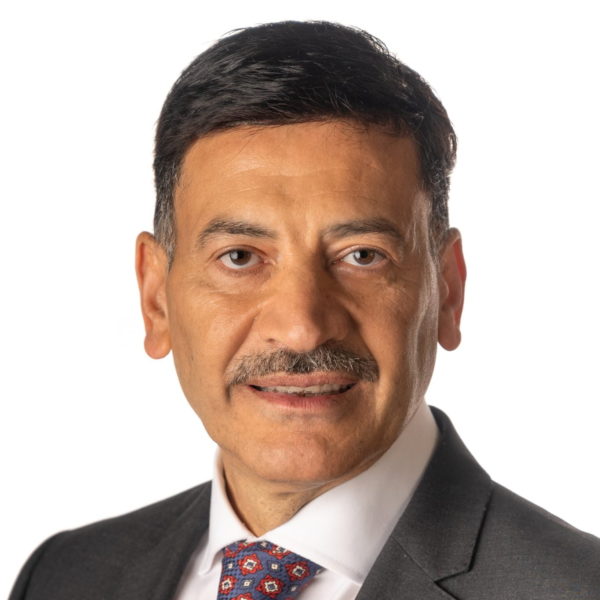 Professor Bashir M. Al-Hashimi
Bashir M. Al-Hashimi is the ARM Professor of Computing Engineering and Vice President (Research & Innovation) at King's College London. His research focuses on understanding through theory and practice interactions between hardware and software of constrained computing systems and how such understanding can be used to optimise energy reduction and improve performance. Recognised internationally through numerous awards including the IET Faraday Medal in 2020, he received a CBE for services to engineering and industry in the 2018 Queen's Birthday Honours and was elected a Fellow of the Royal Academy of Engineering in 2014.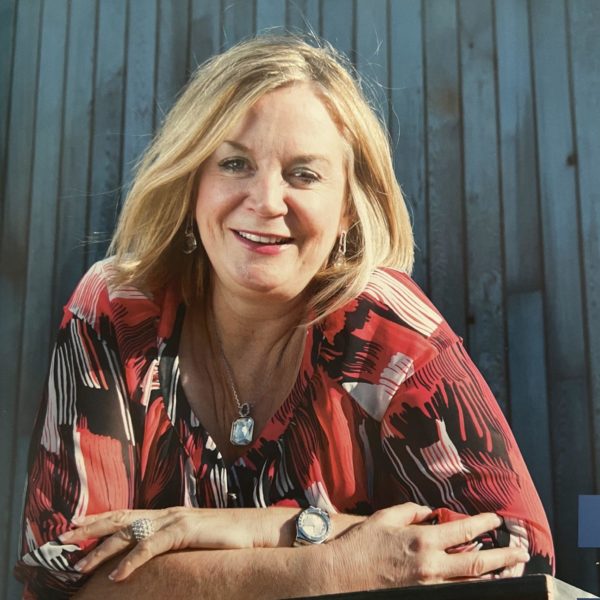 Professor Anne Carlisle OBE
Professor Anne Carlisle has over three decades of working in UK higher education and industry with a particular focus on research, innovation, and economic development in the Creative & Digital Industries. From 2009 to 2022 she was the Vice-Chancellor & CEO of Falmouth University, Cornwall, where she led the University's considerable expansion, championing an approach that prioritises entrepreneurship, transdisciplinary and open innovation.
Dedicated to driving the growth of Cornwall and the wider economy, in 2015 she was the founder of Falmouth's multi-award-winning Launchpad Venture Studio, which supports entrepreneurial candidates to build the companies of tomorrow. Prior to this she held roles as Deputy Vice-Chancellor of University Wales Newport and was Professor and Dean of the Field of Interactive Art, Media & Design. In 2019 she was awarded an OBE for services to Higher Education and the Regional Economy in the 2019 Queen's Birthday Honours.
EXECUTIVE TEAM
Our executive team are responsible for day-to-day leadership and management of TEDI-London. They are supported by a Strategic Leadership Team who head up various functions across the organisation.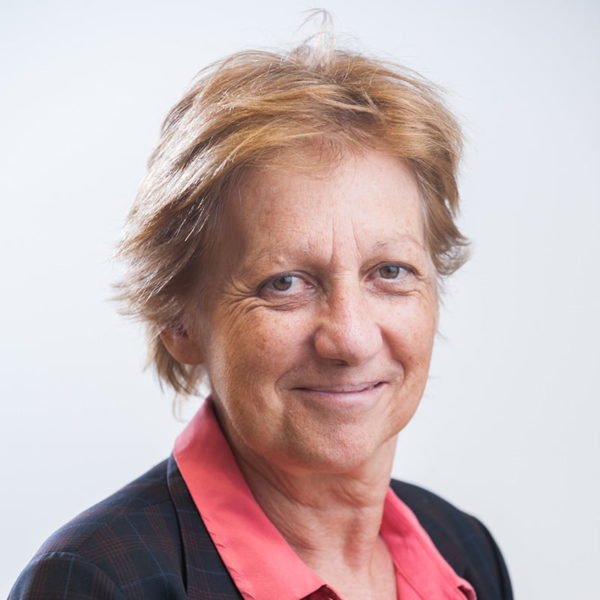 PROFESSOR JUDY RAPER, DEAN AND CEO
Professor Judy Raper is Dean and CEO of TEDI-London. Formerly, as Deputy Vice-Chancellor (Research and Innovation) at the University of Wollongong, Professor Raper was responsible for major interdisciplinary research efforts including the Global Challenges Program, the SMART Infrastructure Facility, the Sustainable Buildings Research Centre and the Australian Institute of Innovative Materials. She also had oversight of the development of a regional innovation ecosystem in the iAccelerate Centre.
Professor Raper has held senior roles in the National Science Foundation, and Missouri University of Science and Technology in the USA and was the first (and only) female Dean of Engineering at the University of Sydney from 1997 – 2003. There she developed innovative educational engineering programmes centred around project-based learning.
Professor Raper's achievements and awards have spanned many years, including: the Ada Lovelace Award for the most prominent female engineer in Australia (2018) and recognition as a Member of the Order of Australia (AM) (2019). She has consistently been named as one of Australia's 100 most influential engineers, and in 2019 was named by Engineers Australia as one of Australia's 10 Leading female Engineers. She also has an award for Leadership in Engineering named in her honour by UNSW.
Kerry Jenkins, Director of Finance & Resources
Kerry Jenkins is the Director of Resources at TEDI-London, responsible for leading the Finance, HR, IT, Facilities and Marketing functions. This role oversees shaping and facilitating TEDI-London's business and strategic planning, risk management framework and ensuring the effective allocation and control of our resources.
Kerry is an Associate Chartered Management Accountant (CIMA) and a Chartered Public Finance Accountant (CIPFA) having over 20 years of operational and strategic finance experience. She has spent a large part of her career working in the public sector including local government and higher education and most recently was the Head of Finance for The Law Society.
Strategic Leadership Team
Our Strategic Leadership Team lead functions across the organisation including academic, student recruitment, admissions, marketing, registry, resources and industry partnerships.