Welcoming our third Visiting Professor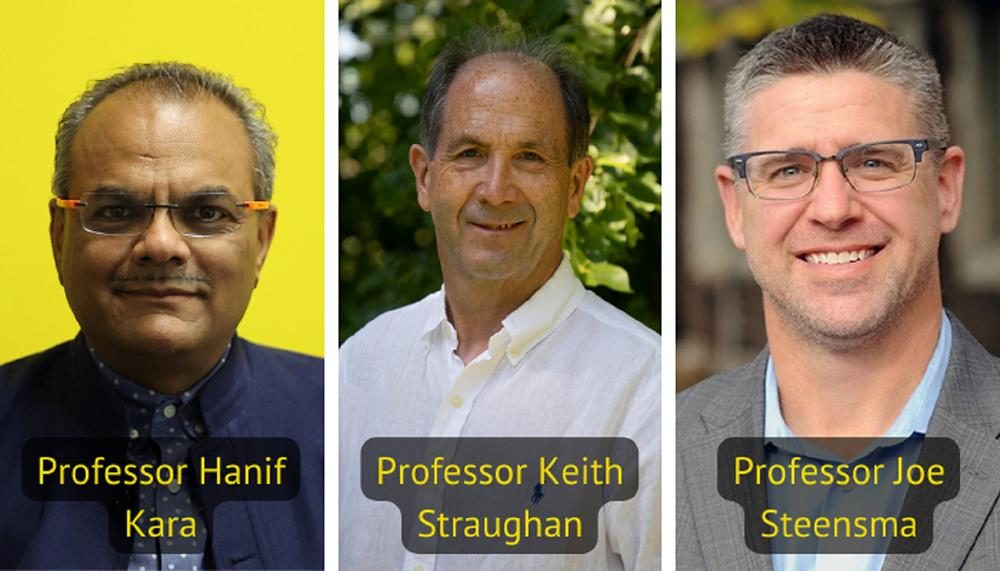 We are delighted to announce the appointment of Professor Joe Steensma as Visiting Professor at TEDI-London. We are very much looking forward to receiving his support, both in terms of mentoring our students as well as helping the TEDI-London industry network continue to grow. Professor Steensma joins as our third Visiting Professor, alongside Professor Hanif Kara and Professor Keith Straughan.
What do TEDI-London's Visiting Professors do?
Each Visiting Professor offers their support in different ways, as well as having different reasons behind wanting to work with us. There are a variety of activities that Visiting Professors may get involved in, such as:
Carrying out occasional workshops with TEDI-London students on topics outside of their usual curriculum to help prepare them for the world of work.
Making their own industry networks aware of TEDI-London's mission and facilitating mutually beneficial networking opportunities.
Establishing connections between TEDI-London and their home institutions to encourage networking and collaboration.
Who are TEDI-London's Visiting Professors?
Professor Hanif Kara OBE, appointed in September 2020:
Professor Hanif Kara OBE is the Design Director & co-founder of AKT II and Professor in Practice of Architectural Technology at the Graduate School of Design, Harvard. Throughout his career he has specialised in structural engineering and design, and has worked on many different projects spanning multiple countries.
"I am pleased to work with TEDI-London because it offers a truly interdisciplinary teaching approach. Having a broader foundational knowledge is very beneficial for engineers and I reflect this in my own teaching by bringing together architecture, engineering, science and art."
Professor Keith Straughan, appointed in March 2021:
Professor Keith Straughan began his career in pure physics and has since explored several avenues, including working in the medical field, founding multiple tech start-ups, and holding senior roles in academia. He was even part of the team which commissioned the first clinical MRI scanner in the world.
"I'm excited to be part of a project which aims to transform the way that engineering is taught. I helped to run TEDI-London's 2021 summer school and enjoyed mentoring students with their projects; I hope to provide similar support to the full-time students as well."
Professor Joe Steensma, appointed in March 2022:
Professor Joe Steensma is TEDI-London's most recently appointed Visiting Professor. His expertise lies in business development, environmental science and teaching, with more than 25 years of experience in transforming organisations by improving operations whilst reducing their carbon footprint.
"For me, problem solving should always come first, regardless of the discipline being taught, so I am very pleased to be supporting TEDI-London which bases teaching around this model. I hope to deliver entrepreneurship workshops to students and help them understand the bigger picture when it comes to developing solutions."
"We are thrilled to have the support from our three Visiting Professors, each of whom have so much to offer when it comes to mentoring and inspiring our students. Placing student experience is at the heart of everything we do and I look forward to working with Professor Joe Steensma alongside our existing Visiting Professors, Professor Hanif Kara and Professor Keith Straughan, to deliver the best possible education to TEDI-London students."

Professor Judy Raper, Dean & CEO at TEDI-London
Interested in getting to know other members of the TEDI-London team? Check out our People Page to find out more!