Preparing to apply to study through Clearing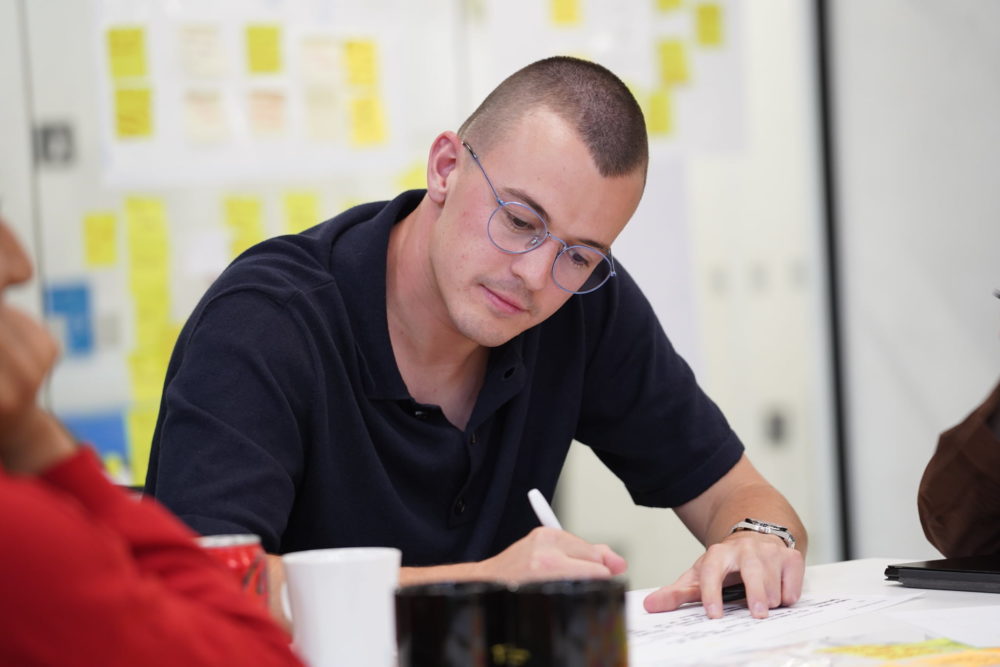 The Clearing process provides many students with a great opportunity to find a higher education course if they have changed their mind on what they want to study, haven't received a place on their chosen course, or are just starting to consider attending university.
Even if you're not planning to apply for a university place through Clearing, it's worth preparing in advance so that you're ready in case you change your mind, or results day doesn't go as planned.
TEDI-London Admissions Manager, Laura Crane-Brewer, shares her advice on how to prepare for Clearing:
Do your research
It may sound obvious, but it's important to research any universities you're applying for as much as possible ahead of results day. Whilst it can feel like a lengthy process, it will save you more time in the long run, because you can create a shortlist of your preferred providers to contact if it comes to it.
At TEDI-London specifically, we teach engineering differently. You can make sure that we're the right place for you by reading our prospectus, learning about our specialist campus and finding out what kinds of projects you could be working on as a TEDI-London student. You can hear from existing students, learn about our academic team and see our equipment in action by visiting our social media channels. If you can, visiting the campuses you'd consider for Clearing is a great way to get a feel for whether you want to study there – you can book a campus tour at TEDI-London throughout the summer.
Gather the required information
Before you contact universities to apply through Clearing, get together any key pieces of information you might be asked about at the first stage.
UCAS number: Your UCAS number, if you have one.
UCAS tariff: On UCAS, each qualification has a numerical score, designed to help with comparing different qualifications. You can calculate your UCAS tariff using the online calculator.
Qualifications: You're likely to be asked about any relevant qualifications you have, or are on track to achieve. This includes GCSE's, A-levels, BTEC qualifications and international qualifications. At TEDI-London, we'll also be interested in finding out about your highest Maths and English qualifications, as this will help us determine whether you'll need to sit any additional tests during the application process.
Experience: You may also be required to provide details about any work experience you have already completed and how it can support your application. This is especially important if you're a mature student hoping to return to education after spending time in employment.
Prepare a list of questions to ask
Getting a list of questions ready to ask each provider when you apply will help you to make sure you have all the information you need to make your choice.
Remember to cover everything from accommodation options to course modules, for example:
Which accommodation can I apply for and what do they cost?
Are there any scholarships or bursaries available to me?
What student support is available?
How many contact hours does the course have in a typical week?
Clear space in your calendar
If possible, try to avoid making fixed plans on results day and during the following few working days. Clearing spots are often snapped up quickly, especially for popular courses. Plus, some providers may ask you to participate in a virtual or in-person interview as part of your application. Whilst there will be some flexibility, your place may not be confirmed until you've completed this step, so it's beneficial to set enough time aside to both attend and prepare for interviews.
Try not to worry
Finally, try to relax! Whilst the Clearing process can feel daunting, it is crucial not to lose sight of the most important thing: choosing the right course and university for you. Using these steps to prepare as much as you can ahead of results day will help you stay calm and organised as you navigate the process.
It's also worth considering a gap year and thinking about options for work or travel before you receive your results. This will help you feel comfortable with the idea of waiting a year and take the pressure off yourself if things don't go to plan. Remember, higher education is a big commitment, so don't rush into an option if it isn't a good fit.
If you're interested in a career in engineering and hoping to start studying this September, you can apply through Clearing for a place on our Global Design Engineering programme.