Why is TEDI-London's application process so different?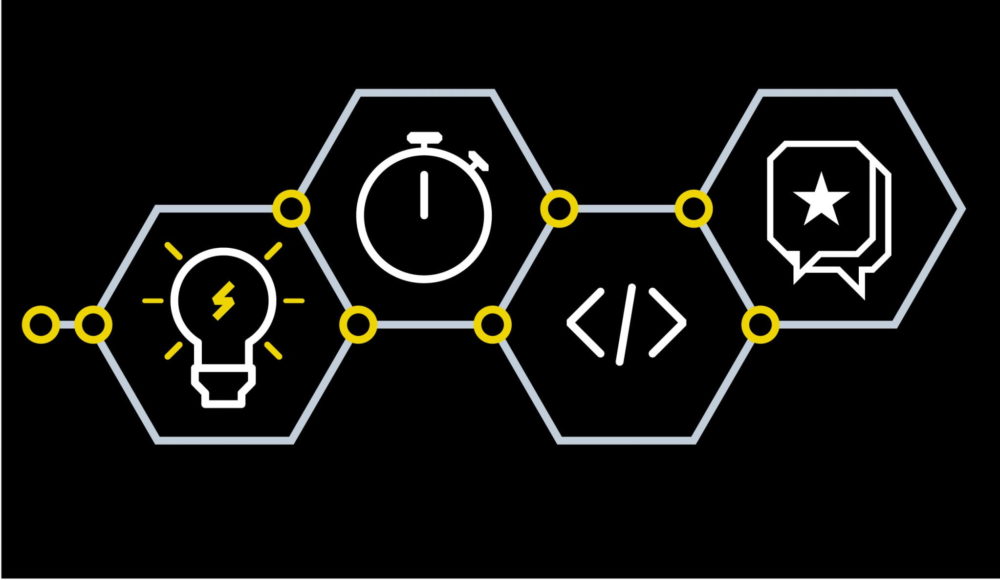 Choosing which courses and universities to apply to is really important decision. There are all kinds of things to consider, like where each university is based, which modules are in the course and what exams results, or work experience you need to get a place.
At TEDI-London, we ask prospective students to take part in an assessment centre, which involves an interview, a presentation and a numeracy test (for those who won't already have a maths A level or equivalent by the time they start their course). Although this isn't typical of most application processes for engineering courses, it's crucial for us and, believe it or not, it's there to help you too!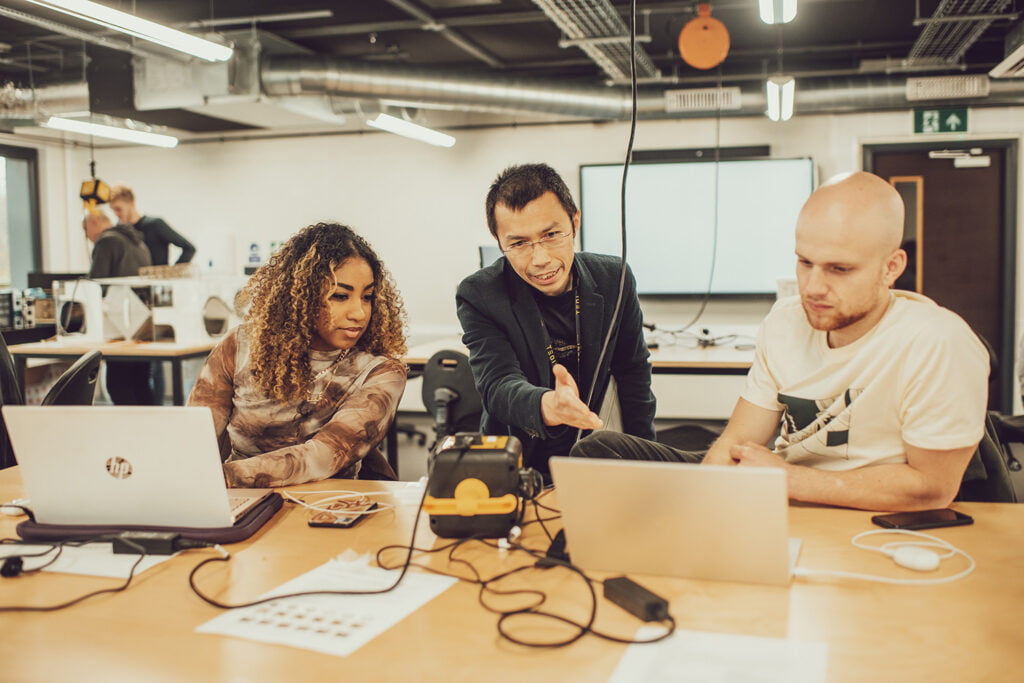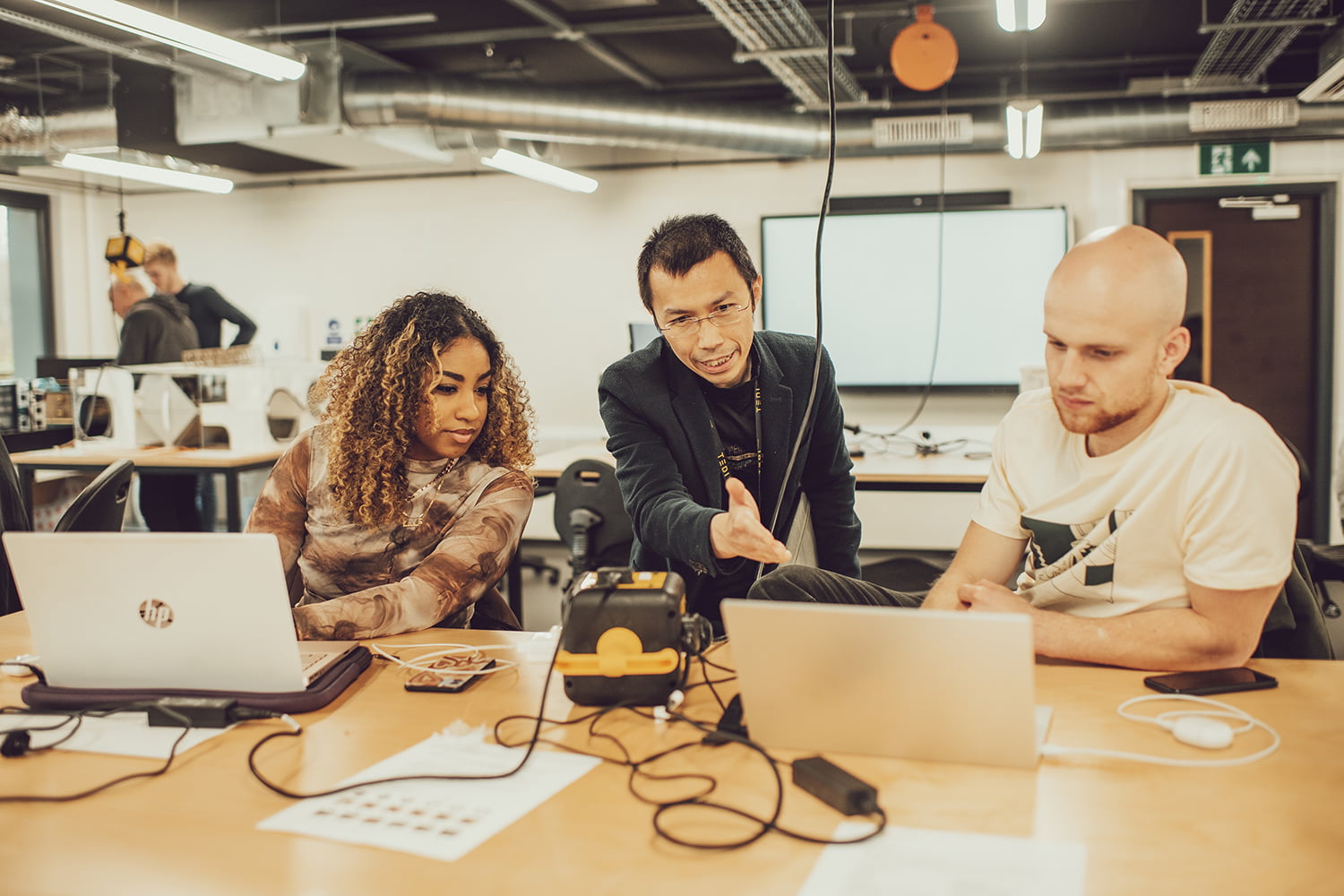 Why are TEDI-London's assessment centres so important?
So we can assess you on our "3 A's".
By inviting you to our assessment and meeting you in person, we can make sure that you are someone with the competency, motivation and talent in the key areas that will enable you to train as a professional engineer. We are looking for the TEDI-London "3 A's": aptitude, attitude, and ability.
Aptitude: your potential to develop the key skills needed to succeed as an engineer, including problem solving, creativity, teamwork, and communication.
Attitude: we'll make sure that you are genuinely interested in the course and that you are keen to use your training to make a positive difference once you graduate.
Ability: whether you can understand the key mathematic and scientific principles that underpin engineering and use them to support your study.
So you can make sure that your values align with ours
We were founded by Arizona State University, King's College London and UNSW Sydney to create a new generation of engineers that are innovative, globally aware and creative. At TEDI-London, we pride ourselves on being inclusive, courageous, inspiring, collaborative and working with integrity, with every student and staff member sharing these core values. These values will inform your decisions as you embark on your career in engineering and help you to develop solutions that will transform society for the better. With the help of our assessment centre, we'll be able to gain an insight into why you want to study our engineering course and you'll be able to make sure that our course is the right one for you.
So you can get to know us
We teach engineering differently. Unlike most engineering courses, our students don't attend lectures and instead learn through a combination of hands-on work within our makerspaces and independent study on our online Learning Tree. Our students also work closely with our industry partners on real-life projects and are assessed through presentations, reports and posters as well as exams. Whilst we feel that this will really help to prepare our students for the workplace, our teaching style may not work for everybody. So, by giving you the chance to complete a mini-project and ask us questions during your assessment centre, you can get a feel for how TEDI-London students learn and make sure that we are going to be the best fit for you.
So we can make our course open to more candidates
The lack of diversity within the engineering industry has been a problem for many years; without a variety of perspectives making new things, many products don't work properly for everyone. To give an example, think about crash test dummies. They are currently modelled on a typical male body – how might this compromise the safety of female drivers?
We need to bring greater difference to the types of people studying engineering. As we are able to meet with our prospective students and get a real sense of their aptitude, attitude, and ability, it is possible for a wider range of people to enrol onto our Global Design Engineering degree.
Find out more about our application and assessment centre process.