How has TEDI-London grown and changed over the last two years?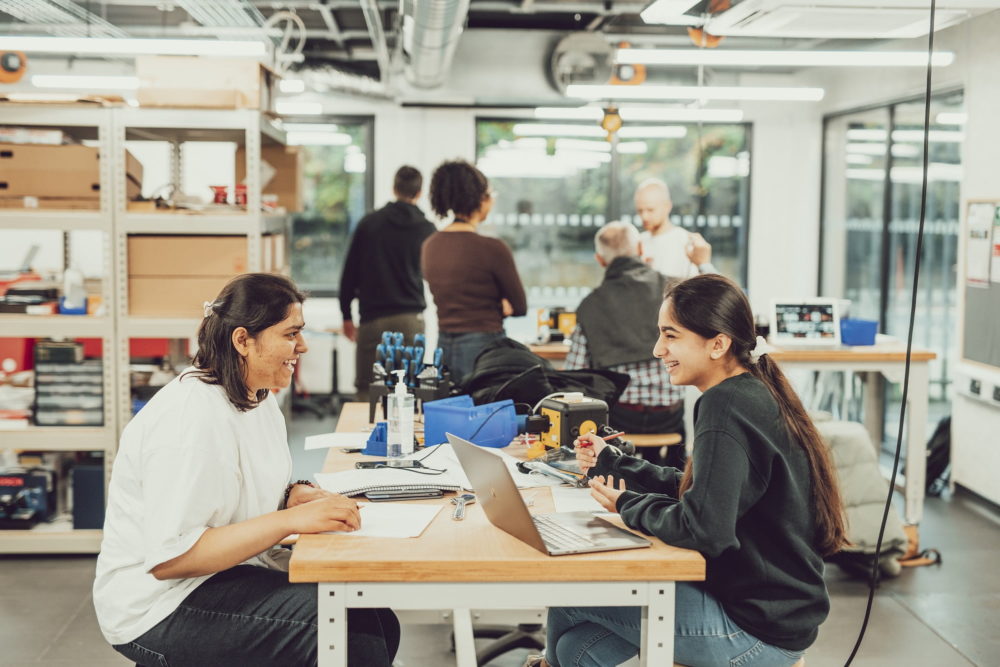 Here at TEDI-London, we focus our efforts on thinking about the future; what the future of engineering education might look like, what problems the industry might need to solve in years to come, and what our students might go on to achieve. However, making time to reflect is important too, and as we enter our final academic term, we looked back at how – in the face of COVID-19 – we've grown and adapted over the past couple of years.
TEDI-London became an employer in February 2020, just one month before the pandemic lockdown began. Since then, we've grown by 32 team members, earned degree-awarding powers, opened our purpose-built campus and welcomed our very first cohort of students. But, given the difficult circumstances we were all in, our journey wasn't always easy! We had a chat with Jaz Crocker, People Services Manager at TEDI-London, to reflect on the challenges we faced and overcame.
What were the COVID-19 challenges?
On the 13th March 2020 TEDI-London's executive team took the decision to implement working from home, which began nationwide the next week.
Our first challenge was to keep the momentum that we had gathered up until this point. We wanted to ensure our employees felt safe to bring their whole selves to work in challenging circumstances where we all managed a landslide change in what we were used to. While some colleagues took on childcare but had larger spaces to work from, others worked from their bedrooms in shared houses, the mutual challenge being none of us had experienced this before but could only support each other as best as we knew, knowing that what the other was coping with was unimaginable. Some colleagues faced health challenges and caring for those who were shielding or vulnerable, whilst others supported those facing loneliness.
Our second challenge was to continue to prepare for delivery of our campus and the welcoming of our first cohort, something which was pushed to 2021 due to our inability to attend UCAS events.
How did we work and grow?
Internally, this meant a rapid shift to new ways of working. TEDI-London, like other Higher Education providers, quickly got onboard with Microsoft Teams, and the investment in this IT infrastructure and our agility as a small organisation meant that the technological switch was relatively straightforward and low in cost. Our IT team made sure that new starters were provided with laptops and mobile phones at their home offices, and inductions were carried out on a one-to-one basis via Microsoft Teams.
It was difficult to maintain a sense of togetherness and unity during remote working, particularly in a team that had such large growth planned over the next 12 months as of March 2020. New employees were welcomed remotely, receiving deliveries of branded water bottles, tote bags and notebooks to foster a sense of belonging. Team members across the whole organisation provided opportunities to catch up over virtual coffees, walks with those local to them, and quizzes at the end of a week.
How did we prepare for student enrolment?
Fortunately, the construction industry largely continued as normal throughout the COVID-19 lockdowns, so building our campus stayed on track. We were supported by Fullers Consulting and Premier Modular to create a sustainable building that can support our students' project-based degree programme. We also received support from one of our founding partners, King's College London, when it came to furnishing, space planning and layout of the building.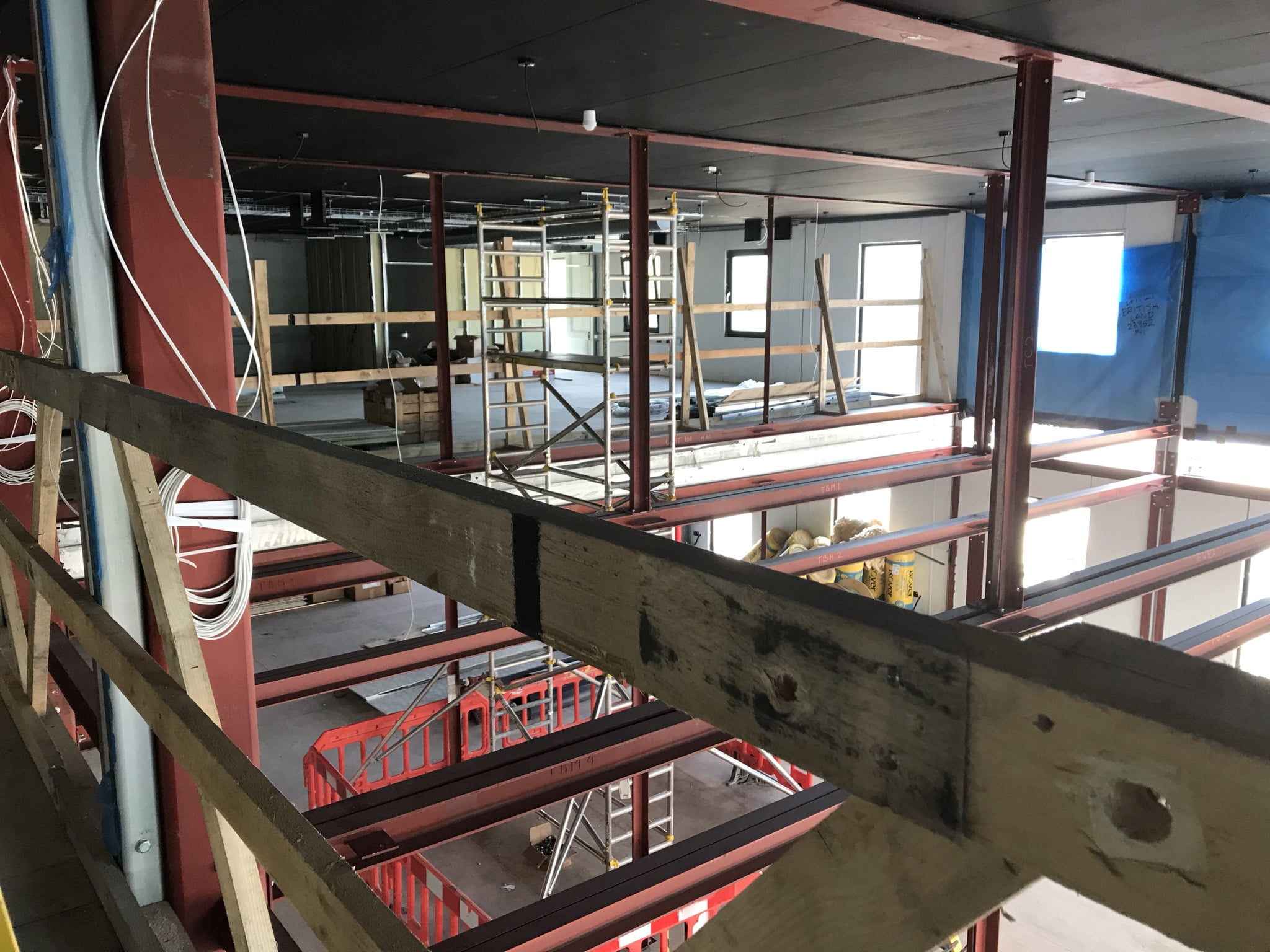 As we moved from planning stages to preparing for our first student cohort to join us, we drew upon both in-house expertise and external guidance to make sure that our IT infrastructure could expand, whilst still supporting both home office and on-campus work for staff and students. We also put COVID-19 health and safety processes in place, such as temperature and lateral flow testing, to ensure that our staff, students and visitors could work safely and collaboratively.
How have the last two years helped us prepare for the future?
TEDI-London has continued to take an agile approach to working. This has not only helped staff members who travel regularly, such as the Recruitment team, to stay in the loop of day-to-day campus activities, but has also made us more accessible to a broader range of prospective students. Attracting diverse cohorts is crucial for us, to produce engineers that are collaborative, socially aware and able to tackle some of the industry's biggest challenges. Our planning for the future includes a blend of virtual, in-person, and even hybrid events to make sure we maintain our accessibility.
What's more, we are now better placed to expect the unexpected. Our Business Continuity Plan focuses on being resilient and adaptable to meet the next crisis whilst taking care of our people and students.
Interested in joining the TEDI-London team? Find out about our current career opportunities.