My summer internship: a student's story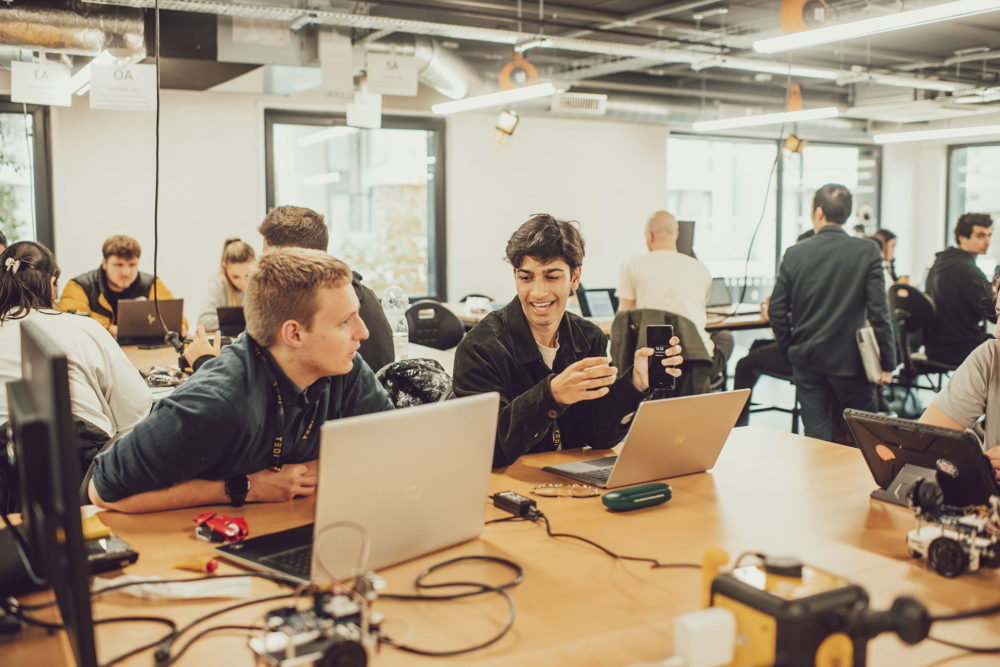 At TEDI-London, we provide our students with opportunities to meet and work with industry employers wherever possible. Whether it's through co-designing and delivering a project alongside an industry partner, arranging industry-led workshops for our students, or encouraging student participation at industry events, the engineering experts have a big part to play in our students' education. 
Why? Well, networking with those already in the industry helps TEDI-London students gain valuable career insights, get a better understanding of what their potential future employers look for when hiring graduates, and receive useful feedback on their project work.  
It's no surprise then, that some of our students decided to undertake internships over the recent summer break. We chatted to second year TEDI-London student, Uzair Mustafa, to hear about his placement and how he found it.

Which company did you undertake your internship with and why?
I took part in a full-time internship at Thames Water for eight weeks. The programme included 20 of us in total, working across different divisions within the company. I worked in the environmental engineering team based in Reading. 
I wanted to do an internship because I knew it would be a valuable opportunity to learn more about how engineering is applied in the real world. I also wanted to better understand what being in the workplace is like, and how companies operate on a day-to-day basis. Although I didn't know much about Thames Water before my placement, I was intrigued to learn more about some of the large projects they are carrying out around the UK. I also felt that their ethos and values aligned with my own, making it an attractive place to work over the summer.  
What did you do and learn during your internship?
On a day-to-day basis, I took on some of the screening work which supported some of the team's projects. I was tasked with assessing current works against factors like biodiversity, ecology, historical sites and archaeology, as well as attending meetings for ecology reviews and liaising with the carbon taskforce. Occasionally, I worked on-site at the water and sewage treatment works, allowing me to learn more about how the systems function. 
In addition to my everyday tasks, I completed a research project focusing on the nature-based solutions used in different catchment areas, with the aim of looking for ways to implement similar solutions at Thames Water. This involved reviewing both UK-based and international case studies to learn more about how engineering solutions can be developed to be better integrated with nature. Integrated solutions can sustain – or even enhance – the environment and local landscape, rather than causing damage. After completing my research, I presented my findings to my mentors and received positive feedback.  
Working at Thames Water also helped me realise that it's a bigger organisation than it seems, and does much more than just supplying water. For example, there are also people working on energy and biofuels, process engineers, and data scientists. The experience opened my eyes to how many different roles there are within the engineering industry. 
How did TEDI-London help prepare you for your internship?
My first year at TEDI-London helped prepare me for my internship, both in terms of being accepted as well as completing the work itself. I initially found out about the opportunity thanks to the TEDI-London staff team researching placement options for those of us who were interested. 
Throughout the first year of my degree, I became very familiar with working in interdisciplinary teams to develop solutions, due to the project-based learning approach we take. As a result, I felt much more confident going into internship interviews, as I knew I had the skills they were looking for. My experience in communicating my ideas effectively, thinking about the environmental impact of my work, and problem-solving, also helped me to carry out my day-to-day tasks. Having presented project solutions as part of my first-year curriculum at TEDI-London, I was better prepared to deliver my findings to my mentors at the end of my research project. 
What advice would you give to future TEDI-London students interested in summer internships?
My advice would be to do plenty of research to find placements that are a good fit, as well as making sure that the companies running them are doing work that interests you. Don't be afraid to draw on the advice and knowledge of the TEDI-London Student Hub and academic team, who are always happy to help. Once you've found a few options, apply to all of them! Now is the time to explore, and you never know what you're going to like until you try it.  
If you're trying to weigh up whether to spend your summer doing an internship, my advice would be to go for it! The experience can really help to build your confidence and give you a head-start in figuring out what kind of roles you might want to apply for once you graduate. Plus, you'll probably encounter new friends and fun experiences; my internship highlight was the celebration event all the interns had together, where we came full circle to mark the collective progress we'd made. 
Find out more about the industry partners we work with.