Well done to our 2023 Thinking Ahead winners!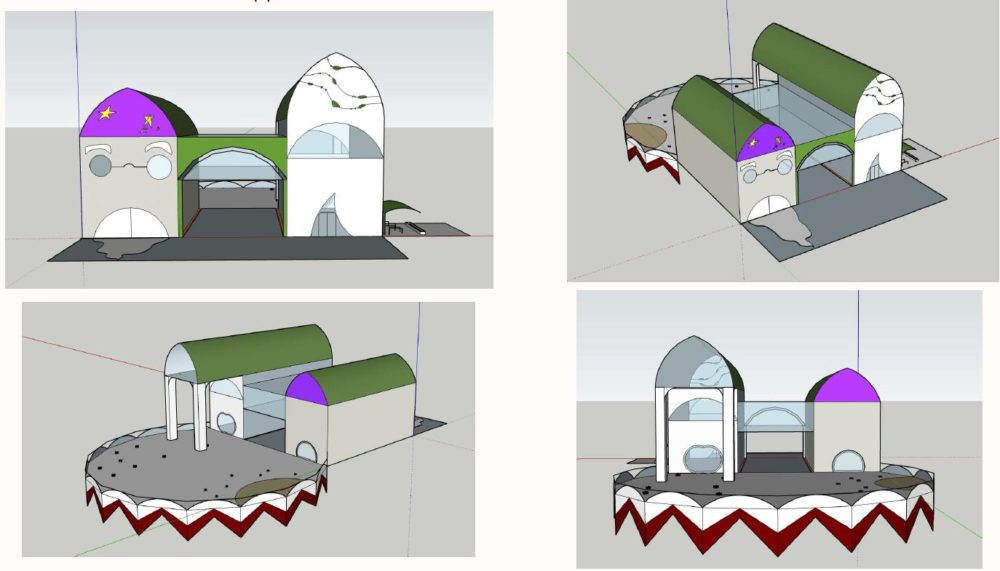 For any engineer, regardless of which specialism they work in, it's important to gain a clear understanding of the design criteria for a product or solution as soon as a new project is started. They must then regularly revisit these criteria throughout the different design stages, to make sure that their work will fulfil its purpose. However, it is also important to carefully consider sustainability, as well as the user group and location that the project is being developed for.
At TEDI-London, the consideration of these contextual factors within design projects is woven into our Global Design Engineering degree programmes, preparing our students to thrive as engineers once they graduate. This is also an approach that our recent Thinking Ahead participants explored. Thinking Ahead is an online taster programme, during which participants undertake a design challenge, to help them decide whether a career in engineering could be a good fit for them. As part of the programme, students are also able to attend online sessions to learn more about engineering careers from industry experts, receive guidance on their design ideas, and obtain advice on drafting their university personal statements.
Both of our recently wrapped-up Thinking Ahead programmes required participants to design a nature-inspired solution to be situated within our local Canada Water community; with the first group designing a library, whilst the second designed a community seating area. Despite working on different overall solutions, both project briefs required designs to meet the needs of a specific user group, and to apply knowledge from three areas of theory – such as art or public health – to their solutions.
Across both challenge groups, we were delighted to receive 80 project submissions, and are pleased to announce seven winners across three categories!
View this post on Instagram
Thinking Ahead 'Infinity of Words' Challenge
Best engineered solution:
Team 'Potential Difference' designed a library in the shape of an open book, featuring an amphitheatre, exhibition space, and community classrooms for teaching and delivering workshops. The sloped roof of the building is south facing, to allow maximal sunlight to reach the rooftop greenery and solar panels, which help to power the building.
Most sustainable solution (joint):
Tara's library was designed to be constructed almost entirely out of re-used materials; from compressed cigarette butt bricks to cellulose insulation comprising 80% recycled newspaper. Tara also implemented south facing solar panels to generate power, as well as a ground source heat pump situated underneath the structure, to absorb heat from 50m underground.
Lillian focused on drawing connections to nature throughout her design process. Her library has internal features including living plant walls and large window to maximise natural light, whilst her top outdoor floor contains glass fomes surrounded by plant life. She incorporated plenty of sustainable materials and features into her design, including bamboo flooring, solar panels, and water-saving fixtures.
Most creative solution:
Leyla designed a 'fairy and wizard' library to encourage young children to read more frequently – an activity that can significantly reduce stress. The structure, which is made from recycled glass and steel, features two distinct areas. A fairy-inspired area with a waterfall and calming colours, and a wizard-inspired area which is painted with bright, joyful colours and features and educational recycling area and community noticeboard.
Thinking Ahead 'Take a Breath' Challenge
Best engineered solution:
Manasvi, Chetas, and Anish designed a seating area to be situated overlooking Canada Water's lake. The area features a c-shaped bench made out of recycled plaswood and metal rods for stability. The backrest contains planters with in-built sprinklers to water beds of lavender and rosemary, which were chosen because they have calming scents which help reduce anxiety.
Most sustainable solution:
Mante's structure was designed to resemble a lotus flower, with a glass roof that can open and close via a hydraulic system. Mante made sure the design would be as sustainable as possible, featuring recycled construction materials, solar powered lighting which is required only in the evening – thanks to the glass roof allowing in natural light – and a water harvesting system collecting rainwater to irrigate the surrounding plant life.
Most creative solution:
Keshava's seating area design was inspired by the visual soundwave of the words 'Canada Water' and contains numerous interactive features. These include sensory chairs with calming colours for children with autism spectrum disorder (ASD), as well as games such as a xylophone table and open play area to engage members of the local community.
Are you keen to experience a taster version of our project-based teaching approach? Find out how to take part in our next Thinking Ahead programme.