Celebrating black engineers throughout history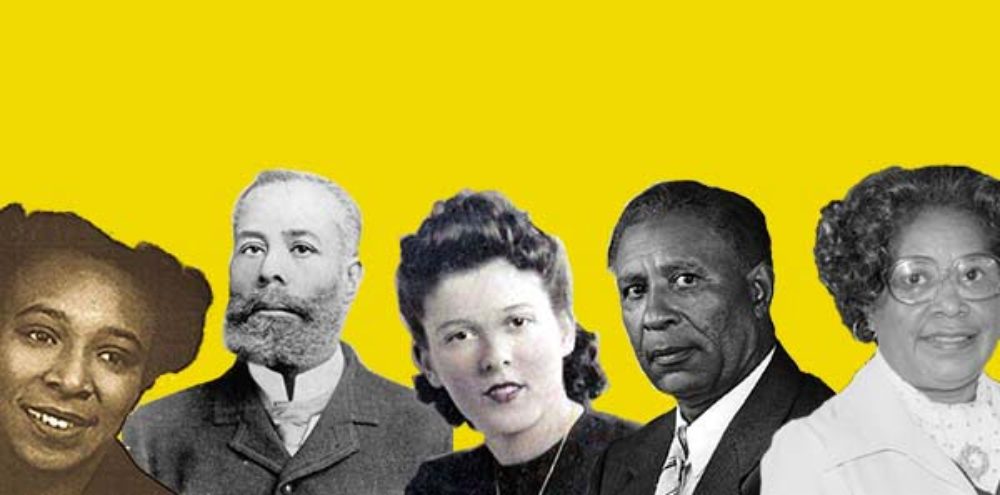 It's Black History Month and to celebrate we are spotlighting some of the black engineers throughout history who have had a remarkable impact on the engineering profession and helped to make the world a better place.
HATTIE PETERSON 1913-1933
Best known for: Being the first black female civil engineer in the US.
Hattie Peterson earned a BSc in Civil Engineering from Howard University in Washington, D.C in 1946.  A true trailblazer, she is known as the first female African-American civil engineer in the United States.
She later joined the local U.S. Army Corps of Engineers (USACE) in 1954, where she was the first woman engineer.
Her legacy lives on today – the Sacramento district of the USACE created The Hattie Peterson Inspirational Award given annually to an employee who exemplifies Peterson's integrity and professional qualities.
ELIJAH MCCOY 1844-1929
Best known for: Creating a lubricating device that distributed oil evenly over an engine's moving parts.
You might have heard the phrase "The Real McCoy" but did you know it's believed to be related to the engineer, Elijah McCoy?
Originally from Canada, McCoy completed an apprenticeship in Mechanical Engineering in Scotland. He then went to Michigan to be trained as a fully certified engineer, but was unable to find work due to racial barriers. He instead took a position as a fireman and oiler for the Michigan Central Railroad. It was here that McCoy invented an automatic lubricating device, allowing trains in motion to remain oiled. Railroad companies far and wide began requesting "the Real McCoy."!
With a whooping 57 patents to his name, Elijah also invented items including the lawn sprinkler and the ironing board.
ALICE H. PARKER 1895-1920
Best known for: Devising a central heating system using natural gas
In 1919 Parker filed a patent for a system of central heating using gas. At this time, central gas heating had yet to be developed, so people relied on burning coal or wood as their main source of heating – not ideal for conserving energy in cold winters. Her unique design called for the use of natural gas and conveyed heat via an exchanger that pushed warm air through ducts to each room.
Parker's patent is particularly notable because it was awarded before both the Civil Rights Movement and the Women's Liberation Movement, and influenced other inventors who commercialised the concept.
GARRET MORGAN 1877-1963
Best known for: Inventing the three-way traffic signal system
As a teenager, Morgan began repairing sewing machines for a clothing manufacturer. This experience sparked Morgan's interest in how things worked, and he built a reputation for fixing them.
Morgan went on to invent many of the things we see around us today which have made a remarkable impact on human safety. For example, the three-way traffic signal system, which revolutionised town planning and road safety.
He also invented a smoke hood protection device after seeing firefighters struggling from the smoke they encountered in the line of duty.
MARY JACKSON 1921-2005
Best known for: Overcoming obstacles to become NASA's first black female engineer
Mary Jackson was recruited by the National Advisory Committee for Aeronautics (NACA, before it was known as NASA in 1958) to be a "human computer". She worked under Dorothy Vaughan in the West Computers, a segregated division of Black female mathematicians. In 1953, she began working for engineer Kazimierz Czarnecki in the Supersonic Pressure Tunnel.
Czarnecki encouraged Jackson to get the qualifications necessary to be promoted to a full engineer position. However, she faced several obstacles to that goal. The graduate-level maths and physics classes she needed to take were offered as night classes at an all-white school – Jackson had to petition the courts for permission to attend those classes.  She was successful and in 1958 was promoted to aerospace engineer, making history as NASA's first black female engineer.
As an engineer her work focused on analysing data produced from those wind tunnel and flight experiments.  Her work helped to gain a better understanding of air flow, and ultimately improve aircraft design.
---
Sources
https://en.wikipedia.org/wiki/Garrett_Morgan
https://en.wikipedia.org/wiki/Alice_H._Parker
https://www.clusterinc.com/articles/7-unsung-black-engineers-you-should-know
https://www.thoughtco.com/mary-jackson-4687602
https://www.qk4.com/hattie-scott-peterson