TEDI-London convenes senior industry taskforce to shape the future of engineering education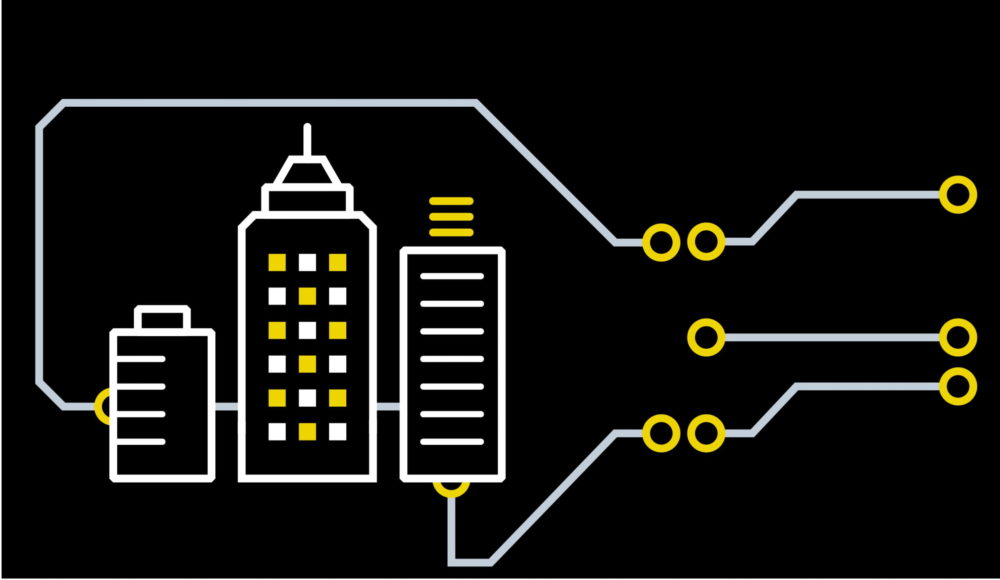 TEDI-London is delighted to announce the founding of an Industry Strategic Advisory Group to inform and shape the future of engineering education.
Comprising nine senior leaders* from across engineering and aligned sectors, the Industry Strategic Advisory Group will meet twice a year to share knowledge, insights, and challenges to inform TEDI-London's education strategy and curriculum.
The nine members represent key sectors in the UK economy – ARUP (built environment), Waterman Group, Hawkins Brown (architecture), Transport for London, The National Skills Academy for Rail (transport), Citrix, Utterberry (software/ technology), Tibra Capital (financial services), as well as the recognised leadership body for the sector – the Royal Academy of Engineering.
The increasing national skills shortage is felt acutely in the engineering sector, with the most recent figures from Engineering UK predicting an annual shortfall of up to 59,000 engineering graduates and technicians to fill core engineering roles. Part of the problem is attracting a diverse range of candidates to the profession, and this is due to a combination of factors; lack of visibility in schools, barriers to entry into the profession due to educational background; misconceptions on what constitutes engineering and a lack of role models for female and BAME students.
TEDI-London, co-founded by global university giants Arizona State University, King's College London, and UNSW Sydney, seeks to address many of these challenges with a disruptive engineering higher education proposition.
Educated through project-based learning in partnership with industry, TEDI-London students will learn through real-life challenges set by industry from day one. This close collaboration will equip students with the right skills they need for future successful employment, whilst also giving industry access to the best and brightest talent both during and after their education.
By also removing traditional barriers such as Maths and Physics A' Level attainment as a condition of entry, TEDI-London seeks to attract a more diverse pool of applicants into engineering and subsequently, into the workforce.
Commenting on the TEDI-London proposition, strategic advisory group member Heba Bevan, CEO and Founder of UtterBerry, says:
"TEDI London offers an exciting method of engineering education, focusing on new ways of thinking, disruption and real-world application of engineering innovations. It seeks to create highly skilled, results-oriented engineers that are fit to play a leading role in the Fourth Industrial Revolution. As Victorian engineering changed our transport, our thinking and our aspirations to take on new challenges, in the second Elizabethan era we need more than ever a different route of creativity and ingenuity to meet challenges and advance beyond what is generally accepted as possible. TEDI London offers route to its students".
On the role of the strategic advisory group and the benefits it brings to both the future workforce and the organisations involved, Michelle Senecal de Fonseca, Area Vice President, Northern Europe at Citrix says:
"I am honoured to join the TEDI-London Industry Strategic Advisory Group, and to support their mission and vision to transform engineering education. There has been a growing requirement for additional and diverse engineering talent, which has only been intensified by recent events, and will undoubtedly continue to rise. The Strategic Advisory Group gives both myself and my organisation a platform to share and collaborate with our peers and partners on the skills we will collectively need in the future."
Craig Beresford, COO of Waterman Group who has been involved with the direction of the TEDI-London proposition since the summer of 2019, added:
"I am delighted to join the Industry Strategic Advisory Group and look forward to working within this exceptional organisation as they take the lead in shaping the education of our future engineers."
The Industry Strategic Advisory Group meet for the first time on Monday 19th October 2020. Ahead of the inaugural meeting, TEDI-London Dean and CEO, Professor Judy Raper said:
"We are delighted to bring together such a diverse and experienced group of industry leaders to work with us in transforming engineering education. We have listened, and through this group will continue to listen, to the sector and industries we serve as educators to ensure the very best talent is equipped with the right skills and attributes to answer the biggest challenges of the 21st Century – challenges engineering and engineers will be at the heart of. Through meaningful collaboration such as this Strategic Advisory Group, we serve not only industry, but our students – in giving them the right skills we are ensuring they have long and fruitful careers ahead of them."