Getting the most out of university open days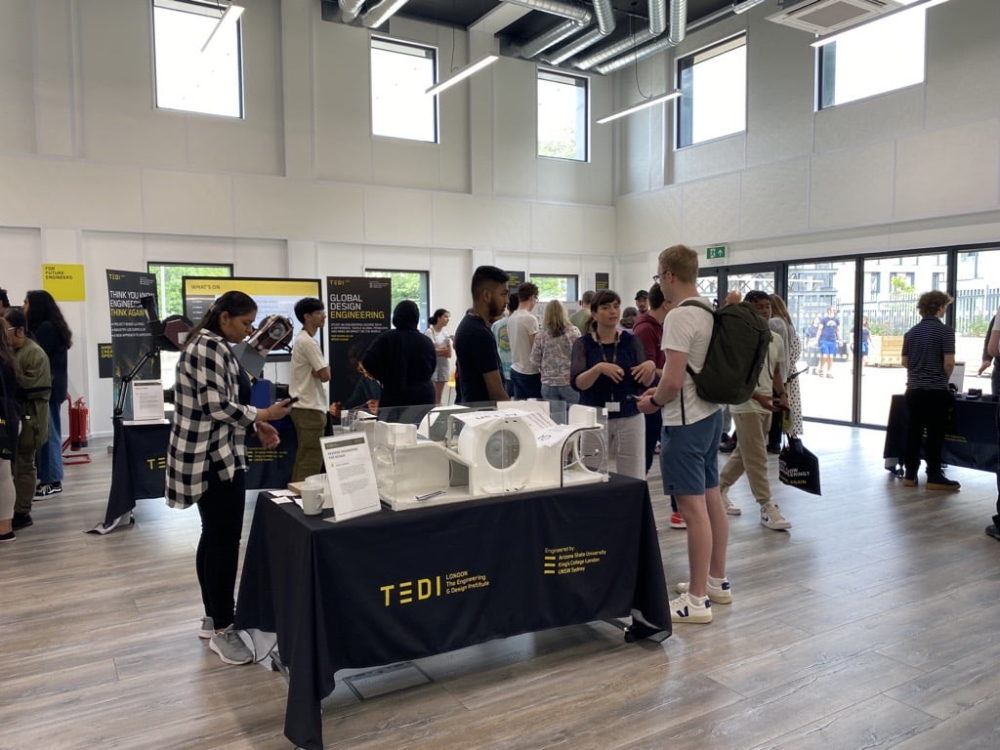 If you're in the midst of deciding on your next steps after you finish school or college, you might be considering pursuing a degree. From choosing a subject to thinking about where to apply, there are lots of decisions to make. Attending open days is one of the best ways to get a feel for whether you'd enjoy being a student there, so it's worth attending as many as you can. And when you do, TEDI-London Student Recruitment Officer, Hannah, shares her tips on how to make the most of them.
View this post on Instagram
Before you attend:
Prepare a list of questions to ask
It's virtually impossible to come away from an open day without plenty of information you can use to decide what's best for you. However, it's still a good idea to sit down and work out exactly what information you need in advance; this will make processing everything you find out on the day much easier and ensure that you don't forget to ask anything during the event. Whilst preparing your list of questions, it's also well worth researching the provider you're visiting. Not only will this put you in a better position to make sense of things on the day, but it may even prompt a question that you wouldn't have thought of otherwise!
Think about what's important to you
Every university is different, so it's worth asking yourself if there are any particular aspects about the course or provider that are especially important to you. For example, do you want to study at a campus or city university, or is there a maximum distance you're willing to live away from home? Is there a certain topic within your field of study that you want to learn about? Even within the same subject, there can be variety within the modules you'll study. Figuring out whether there is anything you can't compromise on will allow you to rule out the courses and providers that don't meet your requirements, making the decision process much less overwhelming overall.
During each open day:
You'll take in a lot of information at each open day you attend and if you visit a few different places, it can be easy to forget which information relates to which course or provider. As such, it's worth noting down the pieces of information that were of particular interest to you or related to your list of questions – especially if you ask something more specific that you might not be able to find in the prospectus or on the university's website. Similarly, if you came across facilities that you were excited about during your visit, make sure to snap a photo before you leave; reminding yourself of where you had positive feelings will be a huge help later on in the decision-making process.
Chat to students to hear about their experiences first-hand
One of the most valuable things you can do at an open day is take the opportunity to chat to existing students. Not only will they be able to tell you what it's like to be a student at the provider you're looking at, but they can also give you helpful tips on choosing where to study and navigating the application process. Remember – they were in the same position as you very recently! Current students will also be able to give you more insight into what the social side of each university is like, from the clubs and societies you could join to the local nightlife.
If you can, it's worth making time to explore the area around the campus you're visiting before or after the event. Whether it's taking a stroll, visiting a local café, or trying out the leisure facilities nearby, familiarising yourself with the area outside the campus itself can be a great way to see if you can visualise yourself as a student at each university. After all, this could be where you'll be living for the next few years of your life, so you want to make sure you feel comfortable and at home!
Open days are packed with information, which, while useful, can be overwhelming. Bringing a friend or family member with you can be very helpful, as they may come up with additional questions to ask whilst you're at the event or be able to remind you of details you might have forgotten when it comes to decision-making. What's more, they'll be there for you to share and discuss your first thoughts and impressions with.
Interested in studying engineering? Book an open day at TEDI-London!