10 top tips for writing your personal statement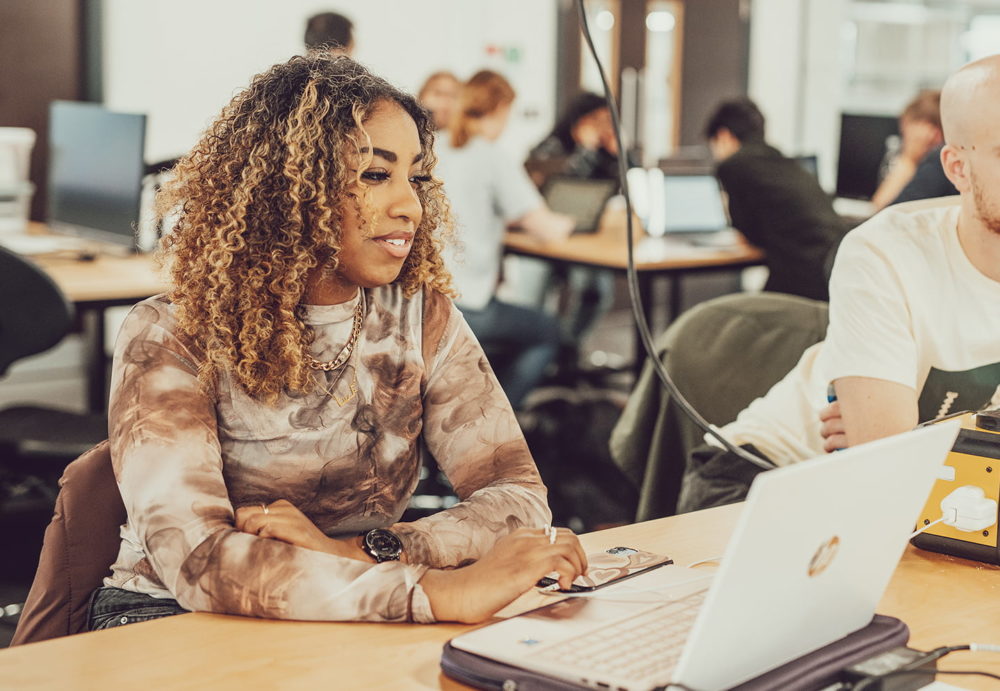 A personal statement is a crucial part of your undergraduate application. Here are our top 10 tips for writing a killer one:
1. Plan before you write
Doing this will help to make sure that your statement is well-structured with an introduction, main body and conclusion. If you know which section each of your points will fit into, you will find writing much easier. We would suggest writing down all your relevant experience and activities you've done, such as competitions, part-time jobs, sports and hobbies. For each activity, you can then write down the skills it helped you to develop and how each of these is relevant to the course you are applying for. Having a plan will also help you get started on another section if you get stuck. Don't worry about writing your statement chronologically, if your conclusion comes first, write it down!  
2. Don't use complicated language
Overcomplicating your sentences might cause your work to lack clarity. If you keep to the point and use plain English, you will leave no room for others to misinterpret you. Opting for phrases such as 'I believe that' instead of 'I recently formed the opinion that' will keep your work concise and get your points across more effectively. Given the strict character limit for personal statements, your words will add much more value if used to make additional points, rather than padding out the existing ones!  
3. Avoid clichés
When it comes to personal statements, certain phrases tend to be over-used, and including them will make it harder for your personal statement to stand out from other people's. Even if there is truth in what you are saying, it is best to avoid cliched phrases and make your point in a different way. Examples include: 
'Ever since I was a child'

 

'For as long as I can remember'

 

'Throughout my life'

 

'I have always been passionate about'

 
4.
Don't name certain universities
If you are applying to more than one higher education provider, don't reference your favourite by name. If your other choices sense that they aren't your preference, they may be discouraged from sending you an offer. There is always a small risk that you won't receive an offer from your top choice education provider, so it is best to maximise your chances of receiving multiple offers elsewhere. 
5. Don't plagiarise
Believe it or not, admissions officers have access to software that can detect whether parts of your personal statement have been taken from elsewhere. If this happens, you may miss out on offers from the education providers you are applying for. In addition, if you are genuinely interested in the courses you are applying for, there should be plenty to say in your own words about how your personal experiences have prepared you and how the course will help you achieve your future goals.  
6. Highlight your strengths
Your personal statement is a place to demonstrate why you will be an asset to whichever higher education provider you attend. When reading it, the admissions officer will want to know that you will work as hard as possible to achieve your full potential; providing evidence that you have already succeeded at this elsewhere will help you secure your offers. Perhaps you have a personal hobby that you managed to maintain alongside your schoolwork, or being in a sports team or musical group helped you to improve your collaborative skills. When outlining these examples, we would suggest using the ABC method to structure your evidence: 
Action: what you did

 

Benefit: how it helped you develop a particular skill

 

Cause: how this skill will help you thrive on your course

 
7. Explain your interest
Putting your enthusiasm into words can be a challenge, but it helps to refer to the future and how you think the course will help you to achieve your aspirations. Your personal statement should include some of the reasons why the course you have chosen will help you longer term. For instance, if you have noticed that knowledge of a certain module will help you secure a job in your desired industry, you can use this to express your interest. If you are applying to two courses, explain why each of them appeal to you and try not to refer to one significantly more than the other. 
8. Stick to the word count
Make sure that your personal statement is within the 4000-character (47 line) limit when you submit it. Any of your work that exceeds the limit will not be submitted by UCAS, so it is very important to check this – you wouldn't want any of the education providers you are applying for to think you have forgotten to add a conclusion. If you find that the first draft of your personal statement is too long, read back through and see if you can use more concise language. Otherwise, check through your points and remove any aspects that are similar. For example, if you have given two examples of where you have been a team player and only one where you have demonstrated your time management skills, remove one of the former examples. 
9. Ask someone to proofread
Having a second pair of eyes to read your personal statement will make sure any mistakes are spotted and that your work is clear to read. When planning your work, leave enough time between finishing your first draft and the application deadline to ask a teacher, friend or family member to proofread it as well as time to make changes if needed. 
10. Don't be afraid to get in touch
If you are applying for multiple courses that are significantly different and your statement cannot be tailored to all of them, it is worth getting in touch with one or more of the higher education providers ahead of the deadline to explain your position, as some may enable you to provide a brief additional statement to them directly. This tip also applies more generally – if you have a question about a course or university, contact them to ask. At TEDI-London, you can use our live chat or reach us at admissions@tedi-london.ac.uk – our friendly and knowledgeable team will be happy to help you! 
Ready to submit an application to TEDI-London? Head over to our apply page to learn more about our admissions process.