First year projects in the spotlight: Engineering for People Design Challenge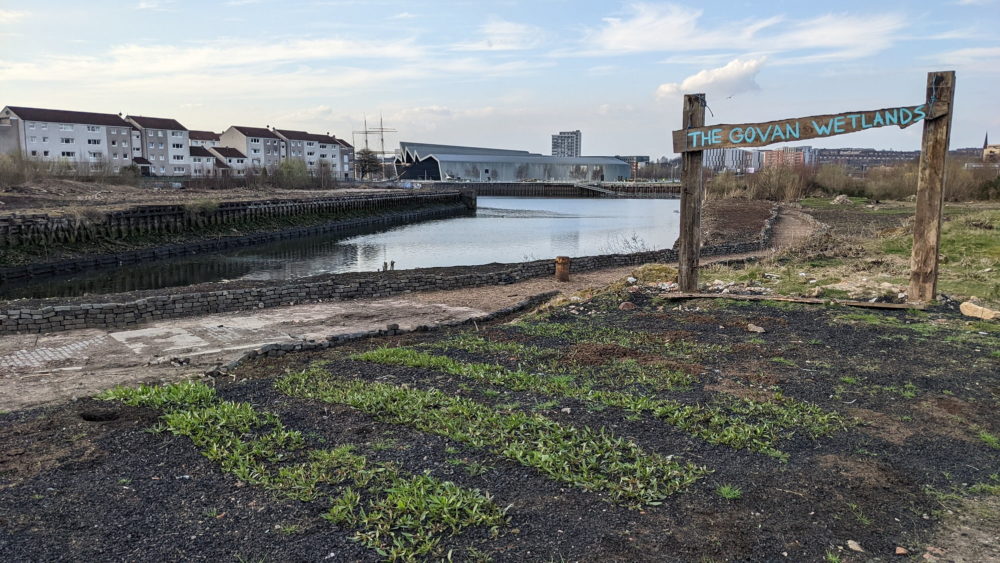 We are delighted to be teaming up with Engineers Without Borders UK again to deliver this year's Engineering for People Design Challenge to our first-year students, who will be welcomed to TEDI-London next month. The challenge is the first project they will undertake after being enrolled with us.
What is Engineers Without Borders UK?
Engineers Without Borders UK is part of a global movement of over 60 Engineers Without Borders organisations, all of which are focused on placing global responsibility at the heart of engineering. With global challenges such as meeting the UN Sustainable Development Goals, halting climate change, and preventing food shortage becoming increasingly urgent, engineers must be equipped to tackle them.
Their annual Engineering for People Design Challenge aims to encourage engineering students to design engineering solutions whilst also keeping social, environmental and economic considerations at the front and centre of their work.
What is this year's challenge?
The 2022/23 challenge has been jointly developed by Engineers Without Borders UK, Engineers Without Borders South Africa and the Govan Community project.
The Govan Community Project is a community-based organisation working in south-west Glasgow to achieve social justice in the Greater Govan area by building a strong community based on equality, mutual respect, support, and integration. It was founded as a community response to the needs of people seeking asylum in Glasgow. Today, the project supports the communities in the Greater Govan area, as well as refugees and people seeking asylum all over Glasgow.
The competition brief considers the engineering challenges and opportunities found in Govan, which is situated on the waterfront of the River Clyde in the south-west of Glasgow, Scotland. As part of the challenge, students will learn about how the historical significance of shipbuilding has shaped Govan, the experiences of refugees and people seeking asylum within the Govan community, and the importance and strength of community to people living in the Govan area. Whilst developing their solutions, the area's history, heritage and physical landscape will need to be considered, alongside one of eight challenge areas:
Built environment: This includes all human-made physical spaces where we live, work and enjoy leisure activities.
Food security: This occurs when all people have access to sufficient, safe, culturally appropriate and nutritious food that meets their requirements for an active and healthy life, and in a way that the planet can sustain into the future.
Energy: Reliable access to energy, in particular electricity, often reduces the time people spend on everyday tasks.
Waste: It is vital to address and responsibly manage our shared resources through reducing, recycling and reducing waste, to prevent environmental damage, health risks and the development of unsightly and undesirable areas.
Water supply: Reliable supply of clean and safe drinking water is essential for people to lead healthy lives.
Sanitation: This involves the safe management, treatment and eventual safe end use or disposal of water that is contaminated, to prevent potential health problems.
Transport: Mobility and access to transport infrastructure allows people and goods to move around freely.
Digitalisation: Whilst many people benefit hugely from modern digital advances in information communications, some have not had the same opportunities.
"By investigating the different Challenge Areas, students will be encouraged to consider the impacts of de-industrialisation, physical and economic decline, ongoing social issues and the challenges of integration for those arriving in Govan from around the world. All while noting the link between engineering design and supporting people's ability to thrive, celebrate diversity and be an active part of their community."

Emma Crichton, Head of Engineering at Engineers Without Borders UK
Alongside students from over 40 institutions across Cameroon, Ireland, South Africa, UK, and USA, TEDI-London students will work in teams to develop their solutions. At the end of the module, the TEDI-London academic team will review each submission to decide which design solution will be put forward to be judged by industry volunteers. The top teams across all the participating institutions will then be invited to present their solutions at the Grand Finals in a bid to win the Grand Prize of an educational bursary. The runner-up and the People's Prize winners will also receive an educational bursary to share between them. Last year, one of our own student teams attended the final to present their design idea.
"We're looking forward to seeing our students embrace a new Engineering for People Design Challenge this year. As each challenge focuses on a real-life problem in a specified location, it gives our students a glimpse of what it will be like to work in industry once they graduate. Being one of the first projects that TEDI-London students undertake, the challenge also highlights the importance of environmental, social, and economic considerations from their very first term as engineering students."

Professor Mike Bramhall, Professorial Teaching Fellow at TEDI-London
Sound interesting? Read about last year's Engineering for People Design Challenge.