What is ecological design in engineering?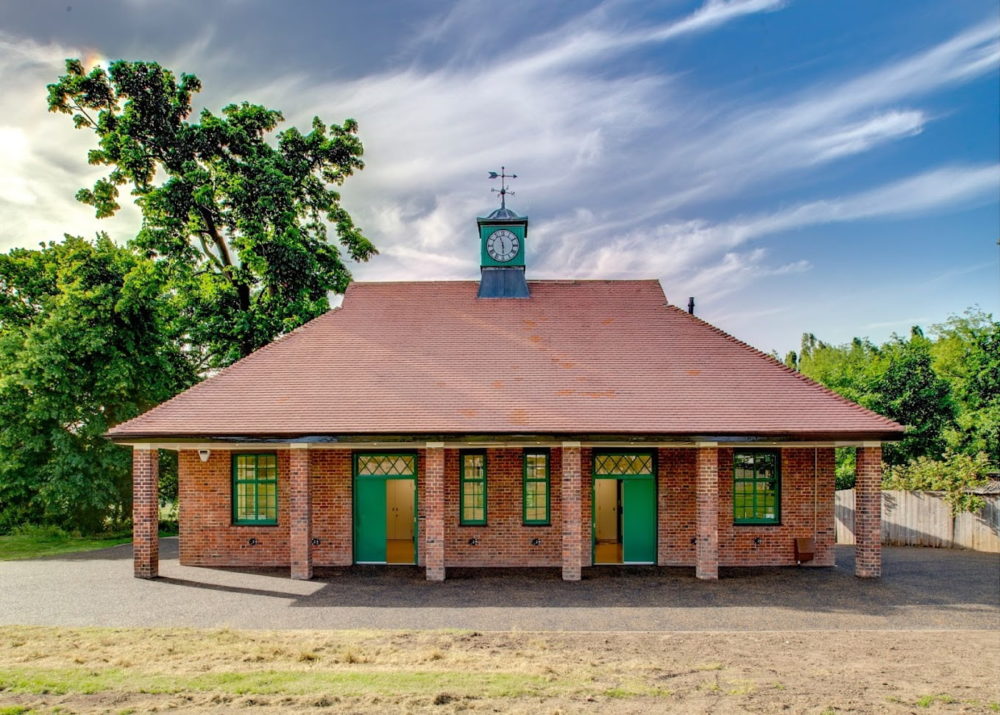 If someone asks you what an engineer does, what do you think of? Chances are, you would say that engineers are responsible for designing innovative new products and solutions that are intended to solve a problem or improve people's everyday lives. But, have you considered instances in which engineers' work needs to enhance or integrate into existing systems? Or even when it could do harm or have unintended consequences?
When undertaking a design project, it can be easy to start from scratch and overlook important factors such as what systems are already in place within a project location, who lives in or uses a space, and how a particular solution might affect the immediate surroundings – or vice versa.
What is ecological design?
Ecological design at TEDI-London is a way of looking at the impact our designs have on ecological systems. This includes our impacts on biodiversity, water and nutrient cycles, carbon emissions and other pollutants, noise and light levels, and the health, comfort and well-being of humans. More often than not, engineers operate within wider ecosystems, so it's crucial for them to analyse the baseline conditions of the location – what exists already – and assess the potential impact that any changes might have:
Are they necessary?
Given the baseline conditions, will they harm, enhance or solve the problem within the location?
Are there alternative scenarios or solutions to explore?
Considering these questions before implementing a solution ensures that the changes won't come with negative or unforeseen consequences. For example, installing solar panels on an existing structure to make it more energy efficient might sound like a good idea, but the installation could use more energy and resources than the panels generate if the location doesn't receive very much natural light.
What factors should be considered?
Design of existing structure or building: the layout, size, and materials used
Existing functional systems such as heating, electricity and plumbing
Existing CO2 emissions generated
Light pollution
Noise levels
Weather conditions
Local biodiversity: how the plants and wildlife interact, use and affect the location
How the location is used by people
The needs of the local community
It's important to remember that the baseline conditions of a project area can refer to a broad range of factors and will vary across different locations. Ecological design at TEDI-London allows students to explore the differences between engineered systems – which can be designed to function with controlled inputs and stable, predictable outputs – and ecosystems – which involve interactions between natural living and non-living things, and complex processes that are harder for engineers to predict and control.
Ecological design at TEDI-London
Our second-year students are currently working on their ecological design project, in which they have been challenged to analyse the baseline conditions within a specific location: The Woodfield Pavilion – a community centre based in South London. Supported by industry partner CREW Energy, our students are assessing the centre's suitability for installing a heat pump.
A heat pump is a device that replaces a gas boiler and is used to heat buildings. Instead of burning fossil fuels to generate heat, heat pumps extract heat from either the ground or the air outside for use in a building.
Heat pumps will be an important technology in reducing the carbon emissions from heating buildings. As they use electricity to generate heat, they have the potential to be run solely on renewable energy – depending on whether the electricity is taken from a renewable source such as via wind or solar power plants. However, given that there are other options when it comes to heating systems, as well as the fact that The Woodfield Pavilion already has its own system in place, our students are assessing the baseline conditions, as well as comparing a range of solution options, to determine whether installing a heat pump would be worthwhile at the site.
Once this is complete, the infographic and video material that students produce will be available to The Woodfield Pavilion to support their Energy Café events. These events help local residents – whose homes feature similar baseline conditions to those of the community centre – understand their energy options – which often goes hand in hand with a reduction in the cost of living, too!
Student reflections
We chatted to Rozanne and Justin to hear how they're finding the module so far:
"Our ecological design module has been a really interesting way to experience what working on a project involving a real-life client, stakeholders, and local community members is like. The team at The Woodfield Pavilion wanted to install a self-reliant sustainable heating system, but they weren't aware of how much electrical energy would be required to power it, as well as how much it would cost to install and run. We've found that at this particular site, we'd be unable to install PV panels on the roof , because maintaining the current aesthetic of the centre is important for both the stakeholders and local community, so we've had to explore alternative options. This is just one of the challenges that has opened our eyes to the fact that making changes to existing sites can be much more difficult than working on a sustainable development from scratch – a great way to practice our problem-solving skills!"
Rozanne and Justin, second year TEDI-London students
Keen to work on projects with a real-world impact? Find out more about studying Global Design Engineering or read about more of our student projects.