Thinking Ahead: meet our 2021 winners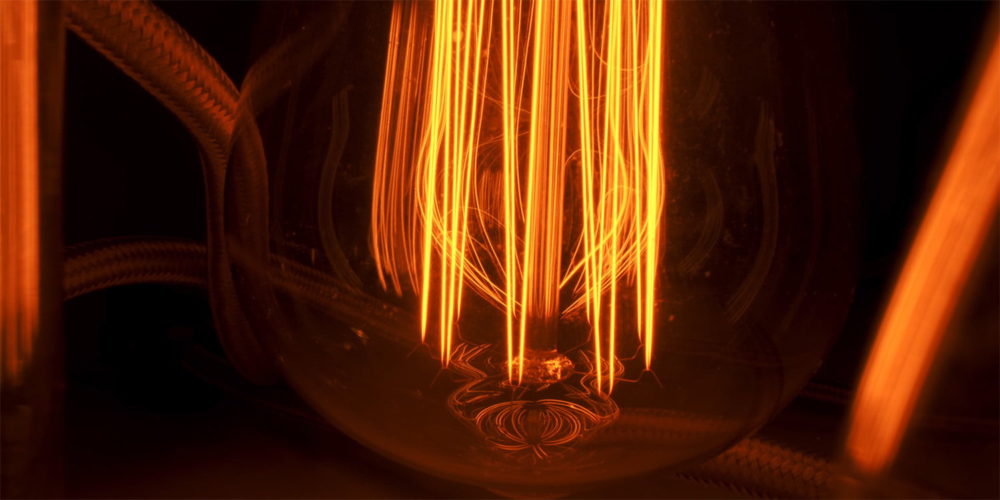 TEDI-London is excited to announce the three winners of the Thinking Ahead 'Light Up!' design engineering challenge.
For two weeks over 50 students from across the world took part in TEDI-London's Thinking Ahead engineering taster programme where they were tasked to create a colour and light installation prototype in Canada Water, London, to cater for a range of health and wellbeing needs.
Students pitched their ideas to an industry panel including Rebecca Cadwallader, a Structural Engineer from Waterman Group, Nicola Rutt, who has recently left her role at Hawkins/Brown Architects and Professor Mike Sutcliffe, Deputy Dean at TEDI-London.
The panel awarded prizes in three categories and the winner of each category will receive a personal feedback and coaching session with an industry leader.
The winners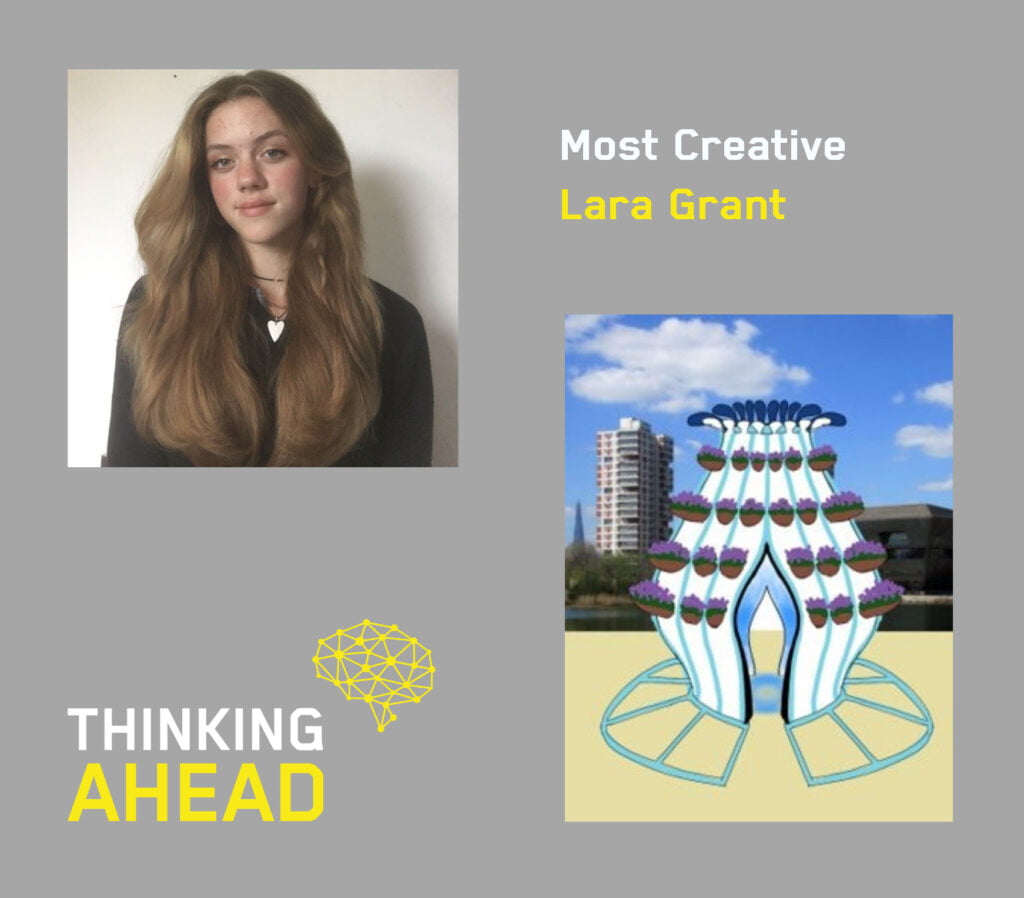 The prize for MOST CREATIVE went to Lara Grant. Lara designed an immersive walkthrough structure that took inspiration from artist James Turrell by making creative use of blue colours to support individuals with Attention Deficit Disorder, Attention Deficit and Hyperactivity Disorder and Autism Spectrum disorder. ​The structure's exterior featured streams of running water as well as lavender plants to increase biodiversity and promote a calming experience through smell.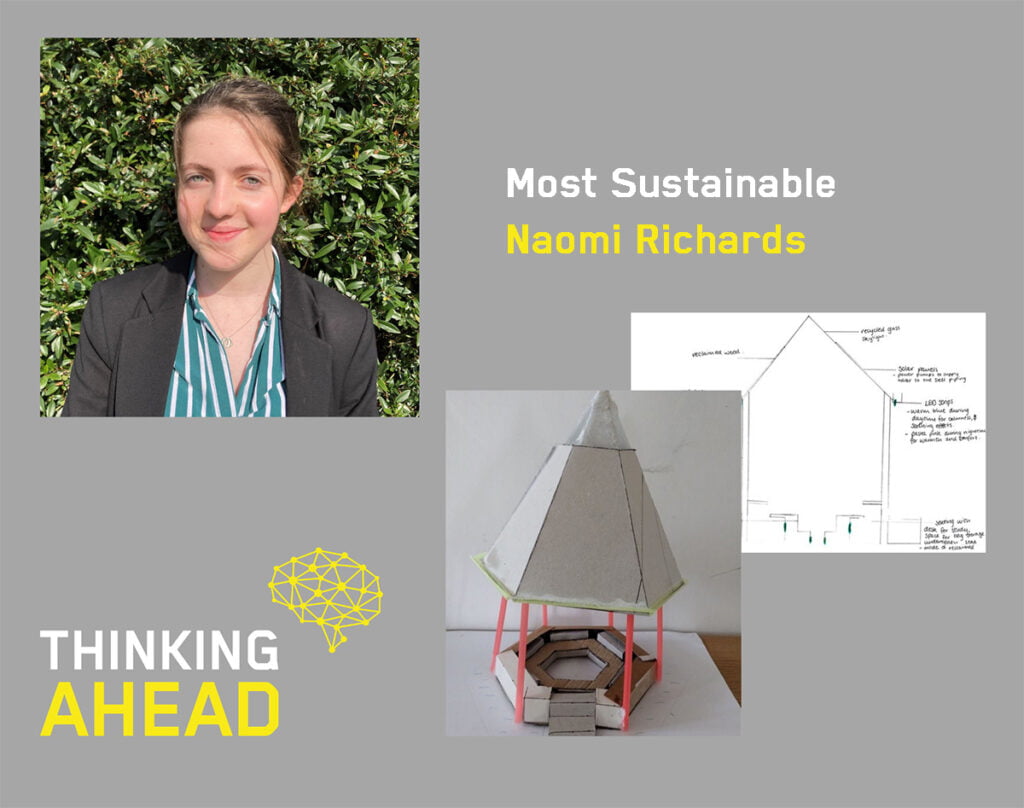 Naomi Richards won MOST SUSTAINABLE for her pavilion structure; a dedicated space to benefit individuals with sensory issues to escape the overload of stimuli in London. Naomi scooped the most sustainable prize as her design was made entirely from recycled and sustainable materials, with a clever application of solar panels that would reclaim money from the National Grid for the energy they produced.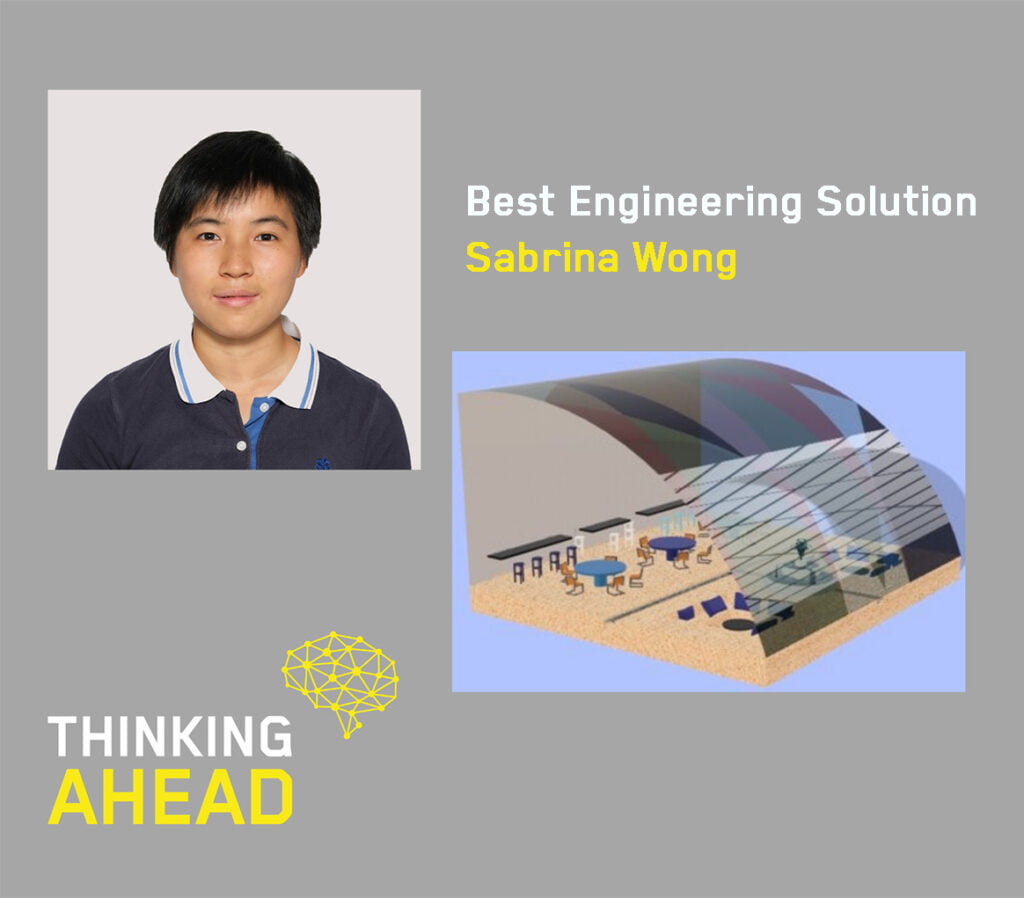 The BEST ENGINERING SOLUTION came from Sabrina Wong who pitched an open-plan building, usable for both leisure or work communal gatherings, and carefully designed for individuals with anxiety disorders.  The interior contained 'conversation pits​' and a sophisticated lighting design to create a calming and productive environment. The exterior featured a curved glass façade to guide hot air upwards, as well as fast-growing ivy to provide natural insulation and encourage biodiversity.
Our HIGHLY COMMENDED award went to Team Ponos for their sustainable design 'The Lotus'. Their structure aimed to cater people with mental health issues, who may not feel up to going out to busy clubs at night, and instead would prefer a calmer area that still gives off colour and light. ​ The Lotus featured flower-shaped LEDs that light up in the evening as well as a real growing tree in the centre of the structure to reflect the idea of continuous growth and personal development.
Congratulations to our winners and well done to all the future engineers who took part in our June Thinking Ahead programme!