Summer school projects design innovative solutions for older communities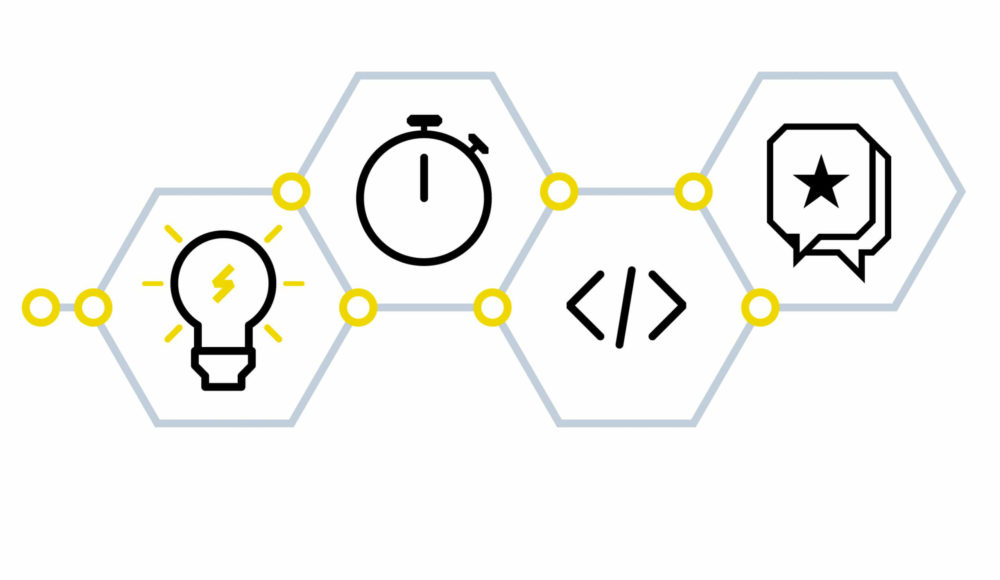 TEDI-London was pleased to support World Alzheimer's Month this September following an inspiring summer school focused on designing solutions for dementia friendly communities.
Alzheimer's awareness is not a cause normally associated with an engineering educator, but this summer, 147 students from 21 countries came together to develop solutions for Dementia Friendly Communities in Canada Water. (Dementia is a broad term for degenerative neurological disorders of which Alzheimer's is one.)
The project was developed in collaboration with British Land, TEDI-London's founding industry partner to pilot the process for developing the industry-led projects that will comprise the TEDI-London degree programme.
For six weeks from the 1st June to 7th August, students, with support from their academic and industry mentors, worked on projects in three categories – indoor environments, outdoor environments and AI & Big Data. 15 teams competed online for the opportunity to be flown to London (when safe to do so) and further develop their solution in Canada Water.
Group 12, also known as WANA, (We Are Never Alone), were announced as the winners for their community centre prototype that included a bookshop and cafe. The design included impactful architecture to assist people with dementia in locating buildings with ease. The team also used a calming colour palette for the interior and exterior of the buildings. They focused on accessibility for all with wheelchair-friendly venues and lifts while being considerate about visual cues. Their co-design project aims to collaborate with community members to create a garden that suits every person's needs. They focused on community building by hosting social events daily to combat isolation. This included Tai Chi, theatre and folk-dance classes.
Other groups in the programme developed unique prototypes that were also highly commended by industry professionals. Group 8 – named Urge Industries- developed a device, called StimU-Panel – to stimulate the different senses in people living with dementia, encouraging improved cognitive function.
Group 9 – or Senso – designed a dementia-friendly interactive board to enhance mental wellbeing via sensory stimulation where users place patterned and textural tiles onto the Sensoboard, which aims to activate memories and facilitated connections with others.
Commenting on the projects, Chris Lynch, Deputy CEO & Director of Policy, Communications & Publications at Alzheimer's Disease International, who was on the final presentation judging panel said:
"The students on the TEDI-London summer school developed some incredibly innovative and diverse projects. What stood out for me is how the TEDI-London programme enabled the students to consult with people with Dementia and their carers, meaning the students designed solutions with the user front and centre, which is the key to successful design."
Group 12's very own team members shared their experiences of the programme:
"We chose the quote from Helen Keller 'alone we can do so little but together we can do so much' because our team was more than just a group of students, it was people sharing the same goal for the world: changing for the better."
-WANA, Group 12, TEDI-London Summer School Students

"TEDI-London is more than just an engineering school, the summer programme helped me believe in myself and my ability to think like an engineer even if that wasn't my discipline. The summer school taught me how to think for the world and then act to put that thinking into practise. When you take 10 students that are seemingly strangers and add creativity, talent and passion to that, you become a force to be reckoned with."
-Nicole Pereira, TEDI-London Summer School Student

"I feel like we had a lot of chemistry between individuals, it's wasn't just about working well together and being friendly towards one another, it was about action and reaction and this helped us succeed."
-Sofia Colaço, TEDI-London Summer School Student

"As a through and through traveller, the limitations of COVID-19 have really been getting to me. By taking part in the TEDI-London Summer School I was able to experience the many benefits of overseas study, from the comfort of my home office."
-Kieran Maguire, TEDI-London Summer School Student
Judy Raper, our Dean and CEO at TEDI-London, added:
"We were delighted that the summer school has once again demonstrated the power of project-based learning and the importance of collaboration to achieve outstanding results. Students from all over the world and from many varied disciplines were able to work together to create exceptional projects."
-Judy Raper, Dean, TEDI-London
Learn more about the 2020 summer school project.