TEDI-London delighted to announce British Land as founding industry partner

TEDI-London announced British Land, a leading UK property company, as its founding industry partner at a launch event Tuesday (10th March) at Tower Bridge, attended by industry, higher education and public sector representatives.
The new partnership will support TEDI-London's ambitions for an industry-led curriculum by delivering projects, mentors and collaboration opportunities around British Land's flagship Canada Water Masterplan for future TEDI-London students.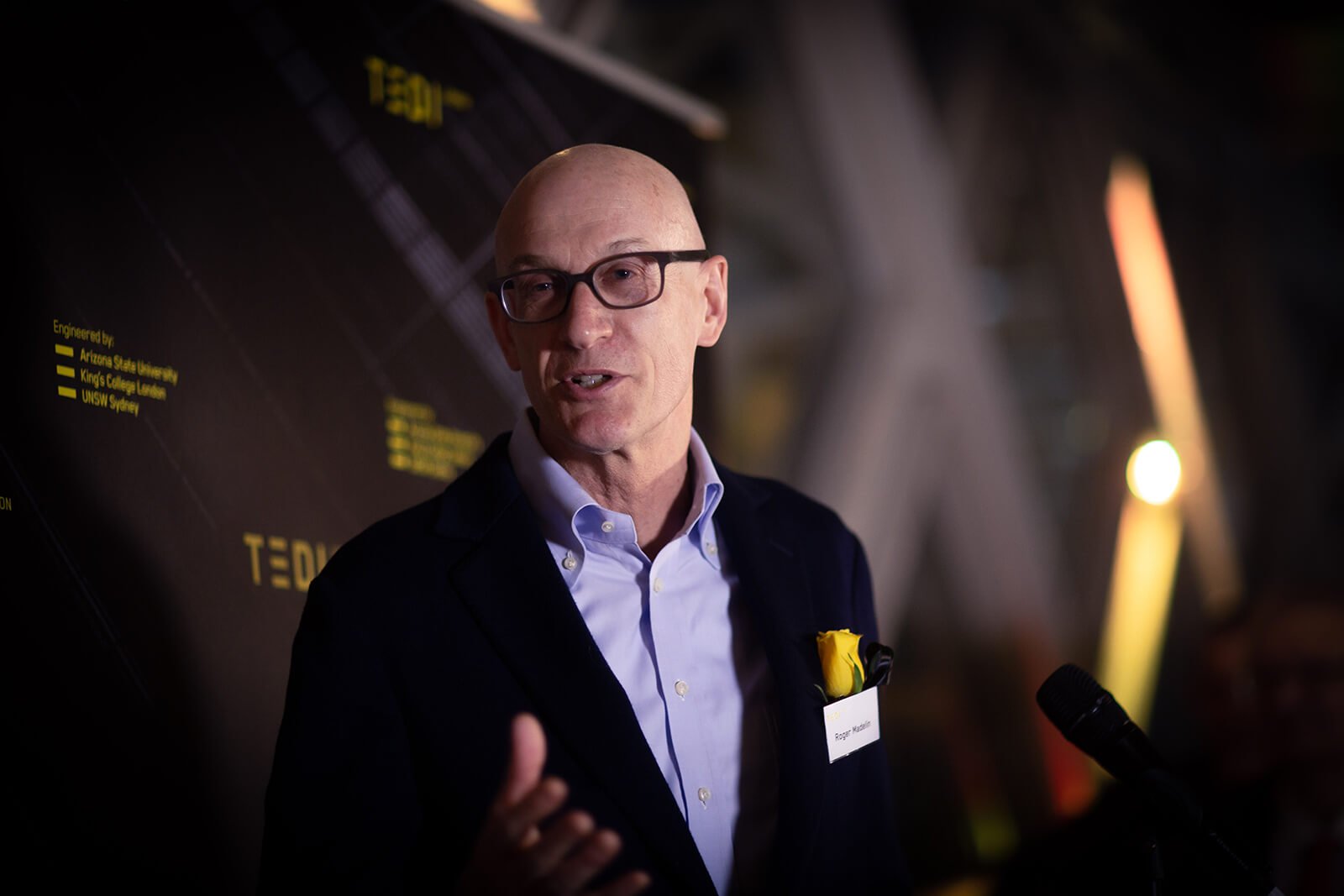 "We are really excited about this partnership", announced the Joint Head of Canada Water, Roger Madelin, CBE.

"TEDI-London is a genuinely unique education programme looking to address the skills gap in the engineering sector. This collaboration will enable us to not only shape the curriculum but provide direct access to a diverse pool of talent, which will be invaluable as our Canada Water Masterplan progresses."
The Canada Water Masterplan is a 53-acre, mixed use scheme to create a new town centre for London and includes two million sq. ft of workspace and around 3,000 new homes.
Southwark's Deputy Mayor for Planning, Regeneration and Skills, Jules Pipe CBE, responded to the launch announcement, saying "TEDI-London is a terrific initiative and this decision to open in London demonstrates a real vote of confidence in our city. Supporting skills and education is a key part of the Mayor's agenda, so we are delighted to be welcoming these renowned universities to the capital."
A pre-reception roundtable discussion outlined TEDI-London's strategic approach for custom learning projects and industrial partnerships, attended by a range of industrial, governmental and academic leaders.
The vision for TEDI-London addresses key issues underpinning the UK government's industrial strategy, including the need for recruiting more engineers, more female representation in the profession, and with a wider range of skills to help achieve business objectives.
TEDI-London is engaging with a range of other companies and organisations to co-develop the curriculum for the next generation of engineers. Opportunities include attending industry workshops, roundtables and summer school events.
Contact the partnerships manager, Steve.Cousins@tediweblive.azurewebsites.net, to find out more about opportunities to collaborate with TEDI-London.