Engineering Investments Design Challenge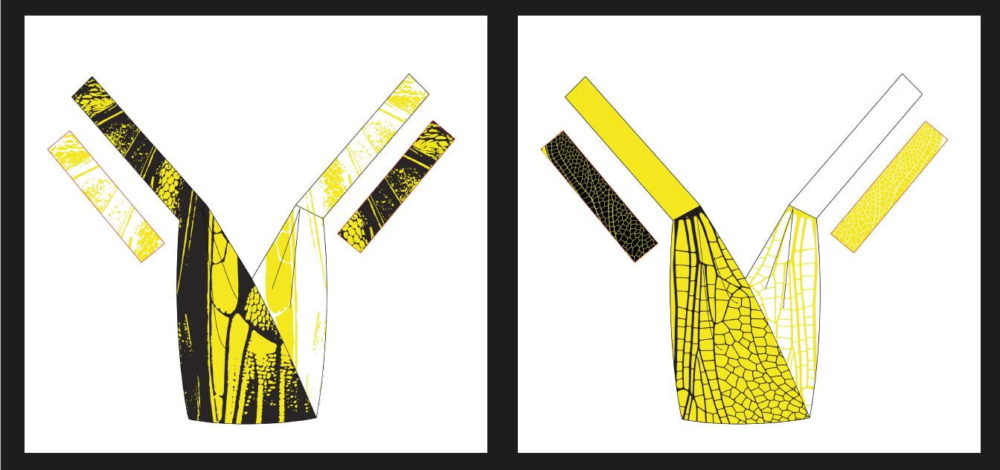 We are delighted to announce Jane Cameron as the winner of our Engineering Investments Design Competition 2023.
With the inaugural TEDI-London graduation ceremony taking place in July 2024, we initiated an international design competition to mark the occasion. Engineering Investments challenged students from our founding partner institutions (Arizona State University, King's College London, and UNSW Sydney) to design a motif or pattern to help distinguish the 'vestment' and visibly define the TEDI-London graduand.
Worn over the traditional black graduation gown and comprising two layers of fabric, the vestment shape was designed by Val Horridge – an alumni of the Royal College of Art and UNSW's School of Art & Design – who leant her expertise throughout the project.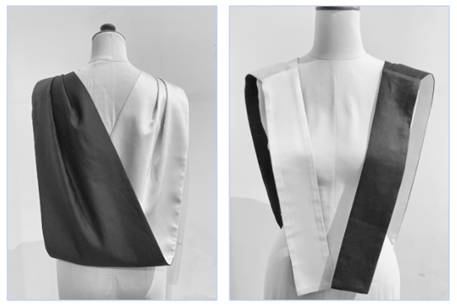 Our community of staff, students and board members reviewed the inventive competition entries to determine the ultimate design and are delighted to award Jane Cameron as the winner.
The winning design – Jane Cameron's 'Dragonfly'.
For her vestment placement idea, Jane was drawn to the TEDI-London values of innovation, inclusiveness, and in particular, transformation. This led to a design based on a dragonfly's wing – with a dragon fly symbolising transformation across many cultures.
Jane explains: "During research on the nature of the work that TEDI-London promotes, I noticed many examples which reframed traditional ideas of engineering. I was impressed by the students' passion when describing their projects, and by their diversity in gender, educational and cultural background. I realised that this was an environment in which experimental design approaches are embraced, and that featuring a dragonfly's wing to represent innovation and transformation in engineering and design could be understood in those terms.
"The dragonfly as a symbol of transformation – of students and of the world through their ideas – is the key message. My concept also aligns with themes in my current work about bringing people towards the underappreciated realm of insects by adopting a meditative approach of 'deep looking'."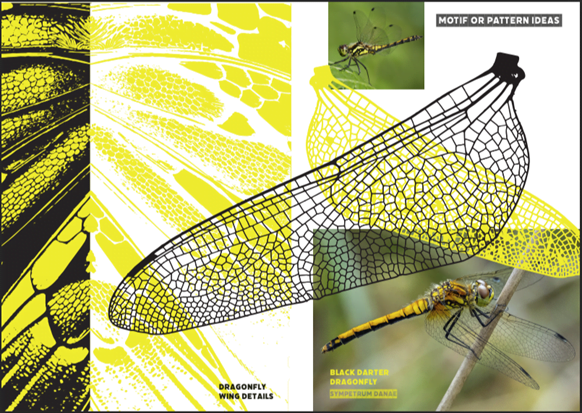 Jane is currently undertaking her second year of a practice-based PhD at UNSW Art & Design, exploring emotional response in art by offering the viewer the experience of the more-than-human world, in particular, that of an ant, imagined through the ant's senses.  
Our other notable shortlisted entries included Rachel Murray's 'Nature and Technology' and Nicole Crouch's geometric design, both students from UNSW. 
We'd like to thank all who took part in the competition and look forward to seeing Jane's design brought to life at our graduation ceremony next year!