TEDI-London awarded Turing Scheme funding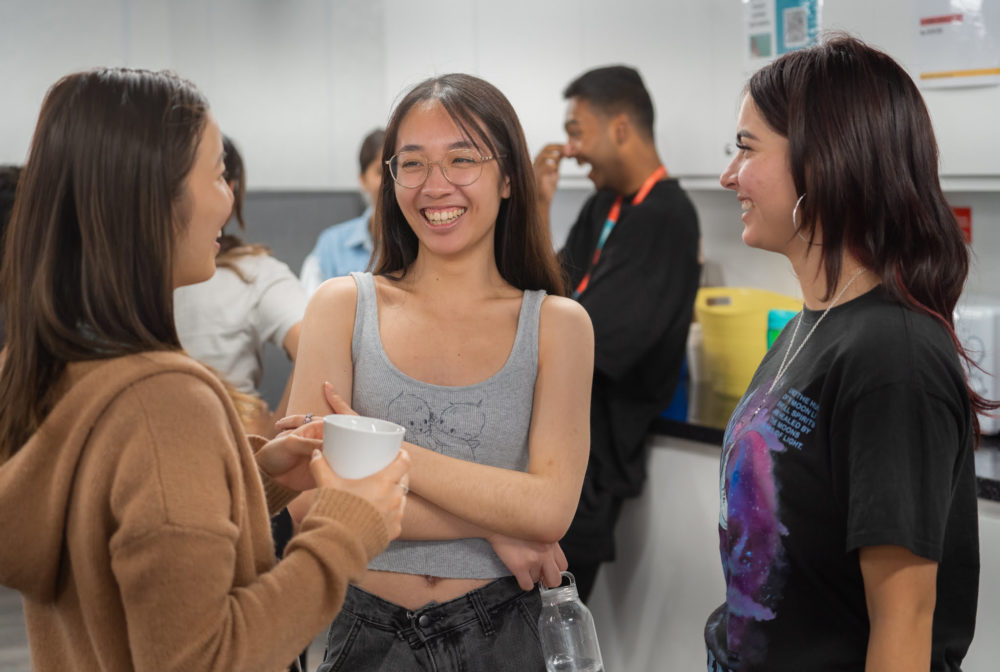 We are delighted to have been granted more than £30k in government funding under the UK Turing Scheme. This funding will help to support our upcoming third year students who have chosen to complete their Global Design Engineering Individual Project module abroad.
What is the Turing Scheme?
The Turing Scheme is a global programme set up by the UK government to support individuals in education and training to study and work abroad. Educational institutions across the UK can apply for funding, which in turn enables them to offer students with further opportunities to develop new skills, obtain international experiences, and ultimately boost their employability. The scheme stems from the government's commitment to a 'Global Britain', where organisations are encouraged to build and maintain worldwide links and relationships.
How will the money be spent?
The funding we receive will contribute towards travel expenses, accommodation, visas, and living costs for each of the students who have decided to undertake a study abroad placement, easing some of the financial burden that comes with living abroad so they can dedicate their focus to their studies. More crucially, we are now able to support those who may not have been able to fund their international study without additional support.
During the coming academic year, we are on track to support seven of our third-year students to spend 20 weeks in Australia at UNSW Sydney – one of our founding partners and ranked within the top 20 universities globally in the 2024 QS World University Rankings. During their study abroad experience, they will be able to experience life as a student at UNSW Sydney, allowing them to benefit from new networking and relationship-building opportunities, obtain a better understanding of how engineering is taught in another country, and further develop their general workplace and personal skillsets. Each student will also be paired with an academic mentor at UNSW Sydney to guide and support them throughout their time abroad, as well as to recommend specific classes and educational opportunities that are relevant to the students' projects. Providing our study abroad students with a local academic mentor ensures that they will receive the same level of expert guidance as the students who have opted to remain in the UK to complete their projects – each of whom will be paired with an industry partner working within a field of engineering that is relevant to their chosen topic.
"I'm so excited to go to Australia next year and am looking forward to learning more about engineering as a global subject, immersing myself in a new culture and environment, and building new personal and professional relationships. For me, the Turing Scheme is a lifesaver, as I may not have had the opportunity to study abroad without it. Receiving money towards flights, accommodation and food will not only make me less stressed but help to make sure I have an amazing experience over at UNSW Sydney!"
Justin, student at TEDI-London
Why was TEDI-London's application granted?
The Turing Scheme funding was allocated through a competitive application process and comes as part of an overall investment which saw over 120 higher education institutions receive almost £60 million collectively. To be successful, TEDI-London had to demonstrate how its study abroad project would address four key objectives:
Supporting the government's vision of a 'Global Britain', the student placement must be of a high quality as well as encouraging and facilitating the development and enhancement of worldwide partnerships.
Supporting social mobility and widening participation across the UK through making sure that the project provides equal opportunities to students, regardless of their backgrounds.
Providing students with career-building opportunities and helping them develop both the academic and personal skills they'll need to thrive in their future careers.
Projects will add social value in terms of potential costs, benefits, and risks.
"We're so pleased to have received support and endorsement through the Turing Scheme and to be able to open up even more valuable learning opportunities to our students. At TEDI-London, we are dedicated to ensuring that students have the tools they need to build a better future through the development of local and global innovations. Giving them the chance to live and study in a different country will help to broaden their perspectives and set them up to be successful, knowledgeable, and contextually aware engineers once they graduate."
Dr Sam Fishlock, Senior Teaching Fellow at TEDI-London
Interested in becoming a global engineer? Learn more about our Global Design Engineering degree programme.