TEDI-London Awarded Capital Funding from the Office for Students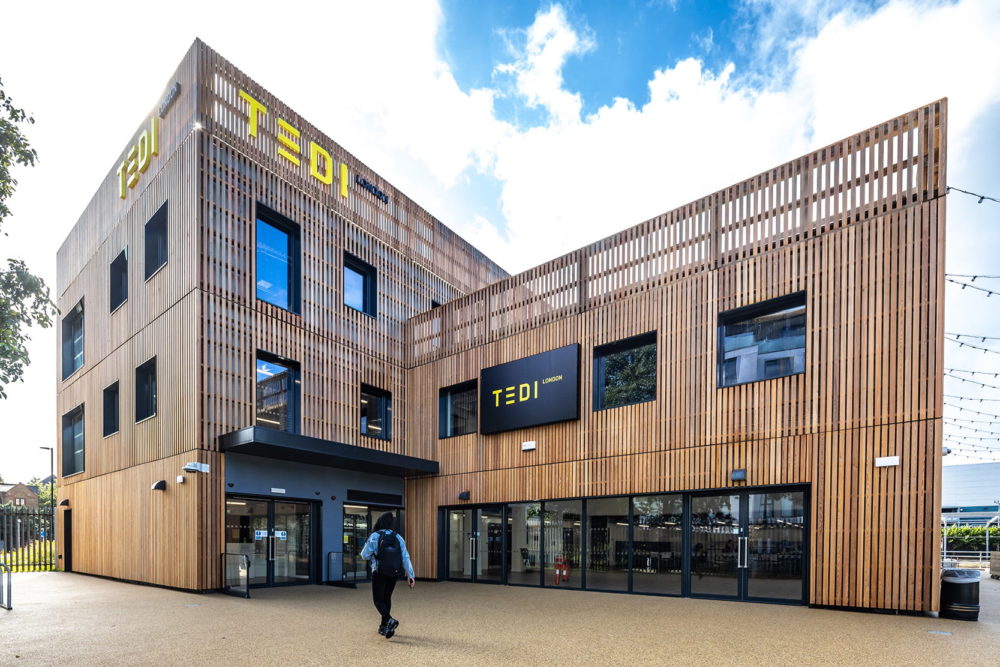 We are delighted to announce that we have been granted more than £600K in capital funding from the Office for Students (OfS), the higher education regulator in England. The funding will help us deliver our unique engineering programme to both our current students and the students we welcome in the future. 
How will the money be spent?
The OfS funding will contribute towards the maintenance and further development of our campus and equipment, where our students carry out most of their study. The purpose-built campus contains state of the art equipment, such as 3D printers and CNC machines, as well as learning resources such as prototyping materials and existing products to take apart, analyse and rebuild. Students also benefit from an advanced IT network to participate in online learning, submit project work and make use of engineering software packages.  
Why was TEDI-London chosen?
The OfS funding was allocated through a competitive bidding process and comes as part of an overall investment that saw 100 universities, colleges and other higher education providers receive over £135 million collectively. To be successful, TEDI-London had to prove that public money would be managed effectively, in addition to meeting one or more priority categories: 
High-cost subjects of strategic importance, such as laboratory-based subjects in science, technology and engineering, veterinary science, archaeology and healthcare disciplines in medicine, dentistry, nursing, midwifery, and allied health professions.

 

Enhancing graduate employability and the skills needs of employers and industry and therefore local and regional economies.

 

Part-time and other forms of flexible provision.

 
"We are thrilled to have received such significant support from the OfS within the first few months of welcoming our first cohort of students. Our mission is to transform engineering education to make sure that tomorrow's engineers are equipped to solve the issues we are facing as a global community. To receive recognition that we are succeeding at this is very rewarding."

Professor Judy Raper, Dean & CEO at TEDI-London.