TEDI-London hosts official launch at iconic Tower Bridge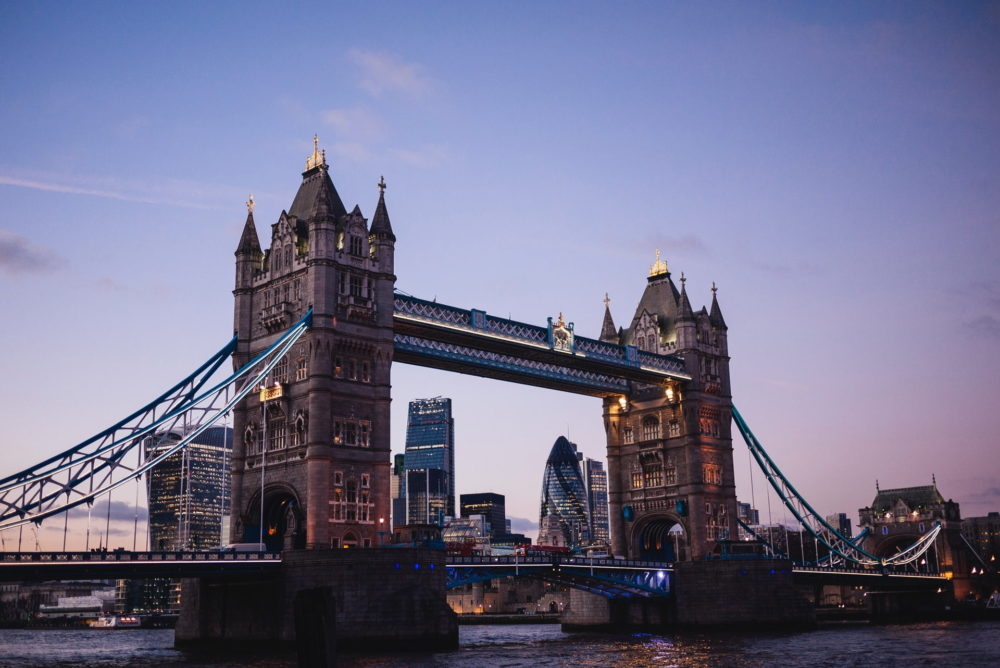 A VIP evening reception on Tuesday (10 March 2020) attracted over one hundred people from industry, academia, education and the London community to celebrate the launch of TEDI-London.
The highlight of the evening was a presentation by the TEDI-London inaugural summer school students – students from the founding partner universities who piloted the TEDI-London approach to project-based, hands-on learning at a three-week summer school last year.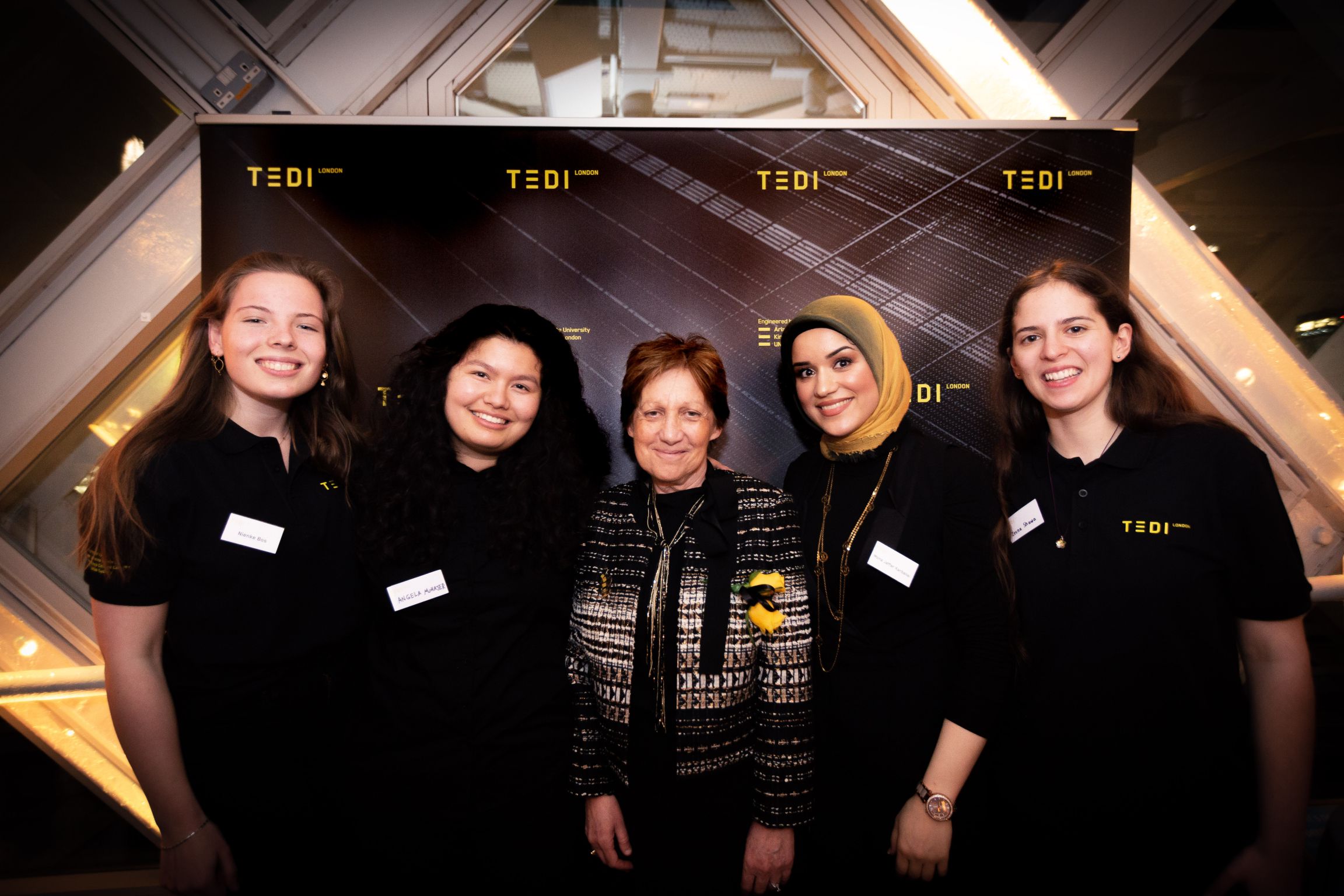 Four King's students – Nienke Bos, Mona Jaffar, Angela Mohajer and Zeena Shawa – shared their TEDI-London experiences and how it had shaped and influenced where they are today.
Angela, now a 3rd year bio-medical engineering student, opened the presentation outlining the summer school and how groups of students from all three founding partners universities, Arizona State University, King's College London and UNSW Sydney had been brought together by TEDI-London for summer school 2019.
Nienke, now a 3rd year philosophy student, told guests how she had been nervous before the summer school, unsure how her experience could add value to an engineering project. She shared how she found she could add great value to the project team by bringing different perspectives to problems and enjoyed learning technical skills from her colleagues.
Mona, now studying medicine at St George's, explained how the experience was so good she hasn't been able to leave – Mona is still involved with TEDI-London and is on the steering committee for Summer School 2020.
Zeena, also now a 3rd year bio-medical engineering student rounded up the presentations revealing how her team have continued to work together on their Vagus Nerve Stimulator project – despite working from different continents. They are working on filing a patent and seeking funding to further develop the project.
Speeches from TEDI-London Dean and CEO Professor Judy Raper, King's College London President and Principal Professor Ed Byrne and Joint Head of Canada Water for British Land Roger Madelin rounded up the event.
"We're delighted to announce the launch of TEDI-London", said Professor Raper. "Our vision is to transform engineering education to transform lives – both for those that study with us, and for those who benefit from the solutions they will design and make for a global society. It's clear from the presentations we have heard tonight from the students that TEDI-London is already achieving this impact and we look forward continuing to impact students' futures now we are formally launched."
TEDI-London will open to students in September 2021 – here is more information on the curriculum and learning.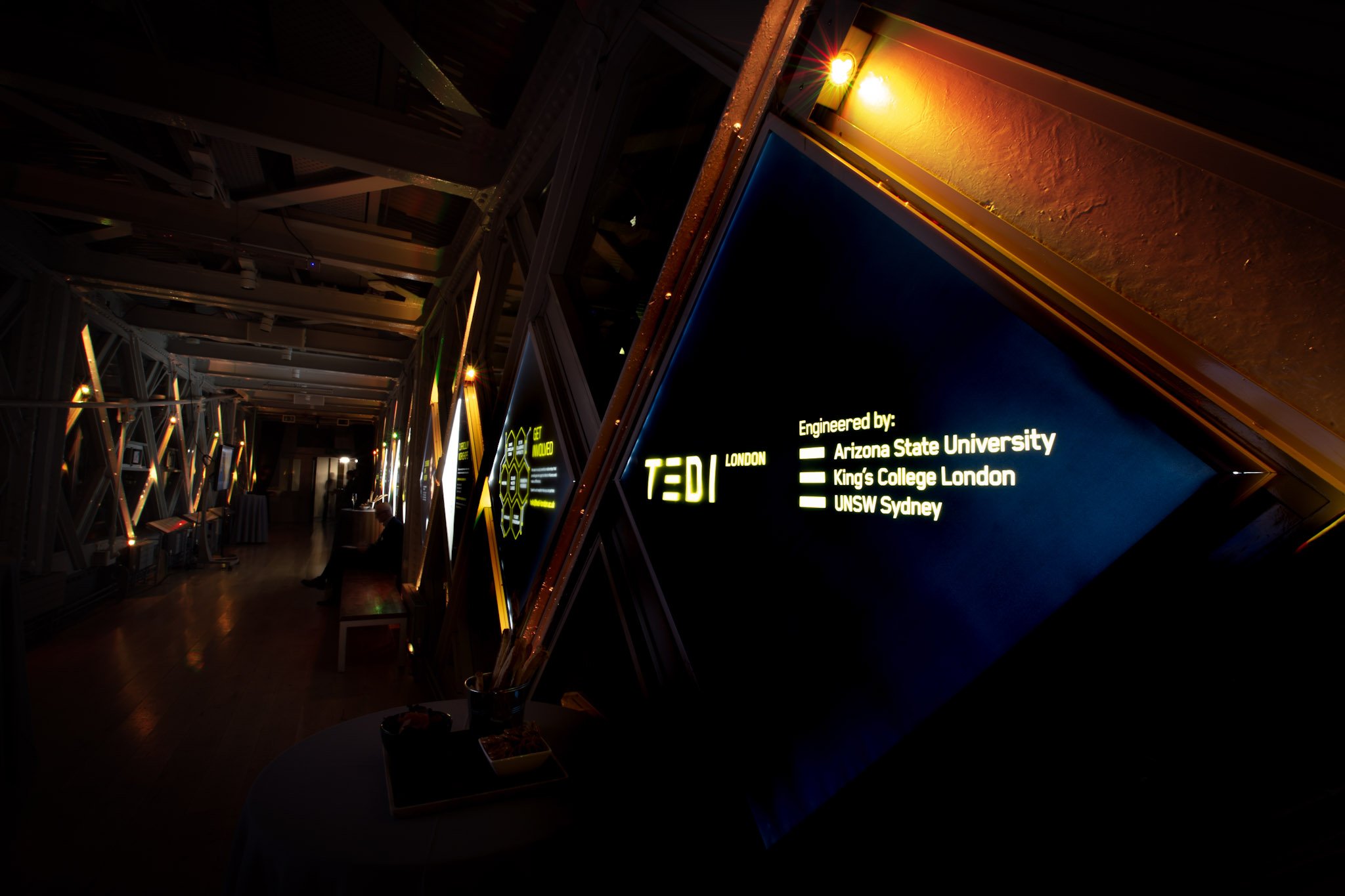 More: British Land announced as TEDI-London's founding industrial partner