147 students from 21 countries to tackle dementia at TEDI-London summer school
TEDI-London is delighted to announce summer school is open!
For the next six weeks, 147 students from 21 countries are tasked to develop dementia friendly solutions for the new urban town centre at Canada Water.
Delivered wholly online, 15 teams are competing for the £15,000 prize to develop the most innovative solution for regenerating an urban space to reflect the needs of an ageing population that faces one of the greatest global challenges of today – dementia.
By 2030, 82 million people worldwide will be living with dementia and there is an urgent need for innovations to support them and their families to prevent further overloading of already stretched health and social care systems.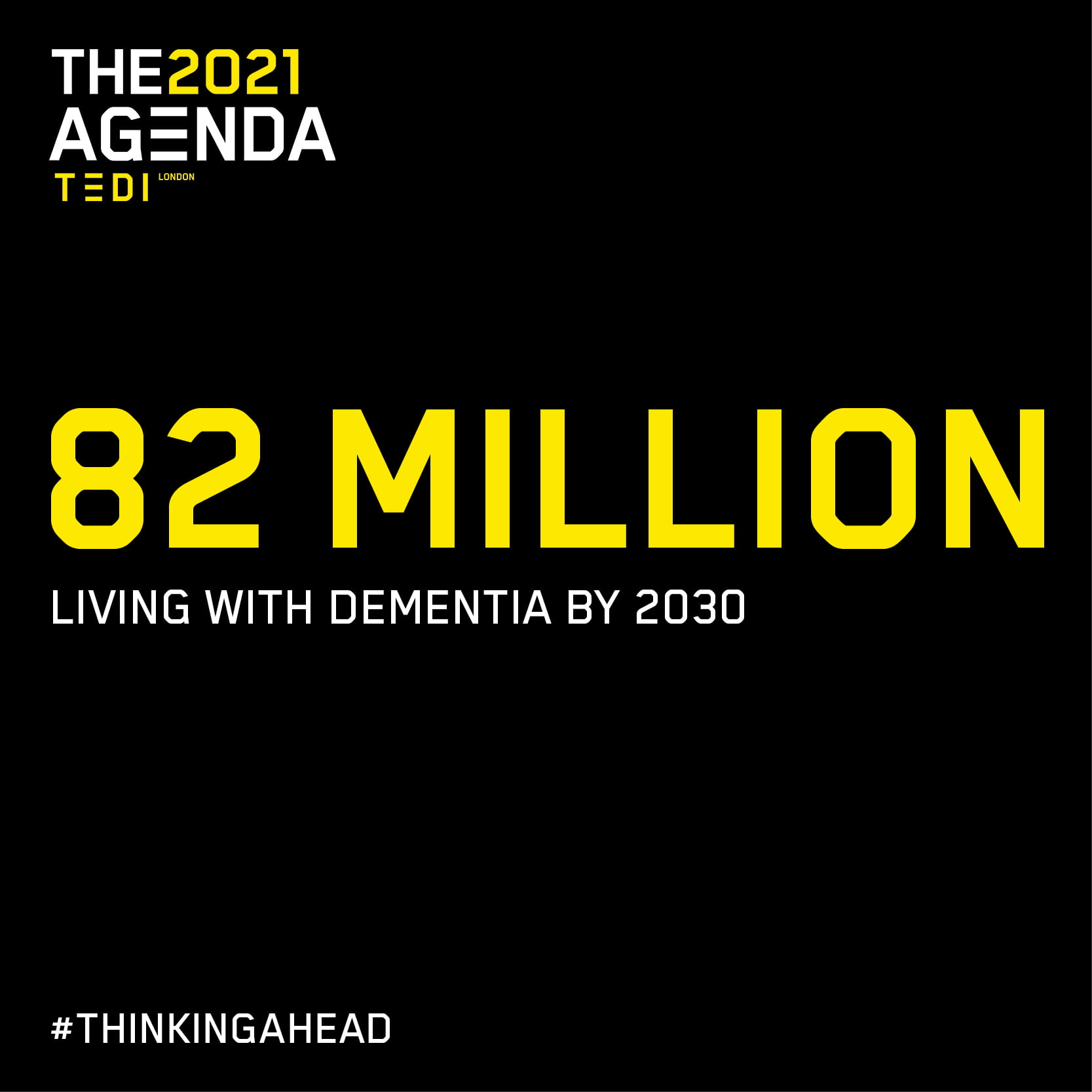 Teams will answer three challenges:
Outdoor – Create a dementia friendly outdoor space where people with dementia and their carers can interact safely
Indoor – Develop solutions to enhance the wellbeing and independence of people inside buildings
AI and Big Data – harness technology to enhance the safety and support for people with dementia and their carers.
The teams will be supported by a range of academics and industry partners to deliver their solutions. Planners, developers, aged care facilities, government organisations and not-for-profits from the UK, US and Australia are all involved in mentoring, masterclasses, and facilitation.
Students will explore key themes in design, engineering, global teamworking and dementia, learning how to apply complex theory to real-world challenges. All students will complete Dementia Friend training, which will empower them to recognise and support people with Dementia, and raise awareness and understanding of the disease.
"Selecting the topic for the summer school was led by the needs of our local community in Canada Water – we wanted to work on something meaningful with the greatest capacity for impact. I believe by designing for dementia, you design for many excluded groups, because dementias can manifest such a broad range of symptoms. Therefore, by getting our students designing for dementia, they are designing for all.

"For inspiration we looked to one of the most innovative countries in the world – Japan – where an ageing population has driven an exponential rise in ideas and solutions to support older people. We hope our programme will deliver similarly creative thinking in our students!"
Dr Sarah Campbell, summer school programme director.
The teams are comprised of students already in Higher Education. 50% are engineering students and 50% are from a wide range of non-engineering backgrounds – in health, social sciences, and the arts. This diversity reflects TEDI-London's ambition to train a different type of engineer to address the growing skills gap in the profession. It also reflects a core belief, that more people are capable, and should consider, engineering as a career path.
"One of the most amazing things we have already learned from the summer school is how big global challenges like dementia really do inspire global, diverse teams to develop viable solutions. The diversity we have across this amazing programme – geographically, demographically and in expertise confirms that our vision for TEDI-London is on the right track."
Dean and CEO, Professor Judy Raper.
A key part of the summer school, and for TEDI-London going forward, is the importance to design engineering projects and programmes working in partnership with industry. The programme was co-created with British Land, TEDI-London's founding industry partner and the developers behind the Canada Water Masterplan.
"We're very excited to be partnering with TEDI-London's summer school programme for the second year. The Canada Water Masterplan is a landmark, mixed use scheme, which has been designed to support people's wellbeing. The focus of this year's programme on dementia is therefore a hugely important one and we're looking forward to working with the teams and seeing the innovative solutions they come up with."
Roger Madelin, Joint Head of Canada Water.
At the end of the programme, the 15 teams will pitch their ideas to an industry panel. The winners will be awarded £15,000 to fund a trip to London (at a safe time to do so) to further develop their idea in the TEDI-London labs and work alongside British Land and other industry partners in that development.