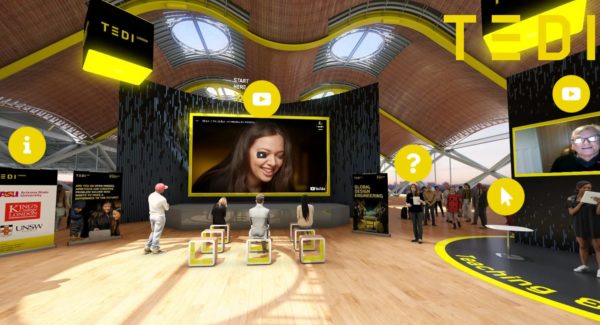 We're really sad that right now we can't meet many of you in person to talk to you about whether studying at TEDI-London to be a future engineer is the right path for you.
So we've done our best to create an exciting online exhibition about TEDI-London for you to access and view whenever, wherever, you like!
Enter the exhibition space and take a 360° 'visit' of our information zones which are full of handy info; from details about our global design engineering course and how you'll learn, through to student life at TEDI-London and industry opportunities. Plus there is the option to live-chat with our friendly team.
We've also got video interviews with academics and our industry partners, a Learning Tree demo and testimonials from summer school students.
So what are you waiting for? Jump in and discover why you should apply to TEDI-London.