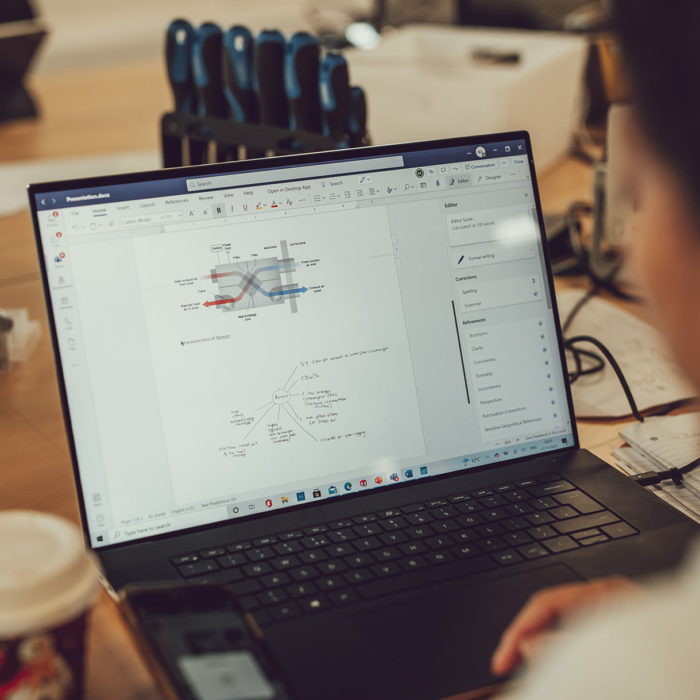 When you have decided to firmly accept an offer with TEDI-London, it is time to think about your Student Visa.
Here are some useful FAQs regarding Student Visas and how TEDI-London will help you get ready for your visa application. For further guidance, please visit UK Council for International Student Affairs (UKCISA) and the UK Home Office.  
What is a Student Visa?
To study your course at TEDI-London, you will require a Student Visa to cover the full duration of your stay in the UK. You may have heard this visa referred to by its old name, the Tier 4 visa.
To be eligible to apply you will need to demonstrate you can meet the Home Office's financial and documentary requirements, by which point we can issue you with a CAS.
As a new provider, is TEDI-London able to sponsor me for a visa?
TEDI-London has the right to sponsor students on Student Visas, and we have international students already studying with us. As a new provider we are currently working towards becoming a 'Higher Education Provider with a Track Record of Compliance' with UKVI. This is a requirement for all new sponsoring higher education institutions in the UK and is nothing to be concerned about.  
Whilst we work towards earning full privileges with the UKVI there are limitations that apply to those studying on a student visa with us.  
These are:
Students are not permitted to work

in the UK while

studying

a TEDI-London course

 

Students Cannot apply for a Visa from within the UK 

or extend their current visa

 

in-country

 

Students need to provide an IELTS for UKVI Academic purposes exam, we cannot accept any other qualification as proof of English Language (unless students are from a majority-English-speaking country) 

 

Are not eligible

to apply

for the

Graduate Visa

 
What is a CAS?
CAS stands for Confirmation of Acceptance for Studies. Your CAS is an e-document, confirming that TEDI-London is willing to act as your sponsor for your visa.
The CAS number provided by TEDI-London is added to your visa application, allowing your UKVI caseworker to access your information virtually.
The caseworker will see your personal details, details about your proposed course of study and any course related fees. You must have your CAS before applying for a Student Route Visa.
How do I get my CAS?
To ensure you are ready to be issued with a CAS, TEDI-London staff will request a range of documents from you. Below is a summary of the documents most students will be required to send to TEDI-London before a CAS can be issued:
Passport

You must show a valid passport, with at least 6 months validity at application point. You may also be required to show a residency permit.  

Financial documents

You must show the full amount needed (course fees plus maintenance) for a 28-day period. The bank statement or letter should be printed on the 29th day. Your closing balance must be no more than 31 days old before the date you submit your Student Route visa application.  

Importantly, these documents must be in your name or that of a parent or legal guardian. 

Course fees

You must show enough funds to cover one year of tuition fees. Your course fees will be listed on your offer letter and please keep in mind any reductions to fees due to scholarships. 

You can deduct any fees you have paid towards your tuition fees from the total amount you need to show on your bank documents. 

Maintenance

You must have enough money to support yourself while you are studying in the UK. The Home Office uses fixed amounts, which may or may not reflect your actual living costs. Currently you require £12,006 to cover your living/maintenance cost (£1,334 per month for a maximum of 9 months). 

Letter of consent / proof of relationship

If using a parent or legal guardian's bank statements, they must be accompanied by a letter of consent signed by your parents and proof of the relationship (e.g. birth certificate). The UKVI Finance guide gives very precise instructions strictly to ensure you meet the financial requirements. 

Academic and English qualifications

The qualifications you apply for your visa with must be the same you used to receive an offer to study with TEDI-London and appear on your CAS. 

Tuberculosis (TB) Medical Certificate

You'll need to have a TB Test from an approved clinic if you apply from a country on this list. The test is usually valid for 6 months, so please do not acquire your test too soon. 

 

Letter of Consent from parents

If you are under 18 years of age we need written permission from your parents for you to apply for your visa and for us to issue your CAS, allowing you to study in the UK independently. 

 

Official English translations

If any of your documents are not in English, you will need to provide officially translated copies alongside your originals. Dialexy provides a very reliable translation service.  

 
Fees you will need to pay
Yes, prior to issuing your CAS, you will be required to pay your course fees deposit. The amount will be stated on your offer letter.

If you are fully funded by an official financial sponsor, as defined in the Student Route Policy Guidance, you will require a letter from your sponsor confirming: 

the

duration

of the sponsorship

 

how much your sponsor will cover towards your

tuition fees

 

how much your sponsor cover towards your

living costs

 

If your official financial sponsor is not covering all of your course fees and maintenance, you must show that you have the rest of the money required withing your financial evidence included with your application.  

Yes, there are two payments due at the point of application.  

You have to pay an Immigration Health Surcharge and a Visa application fee – see information about each below.

You will have to pay an Immigration Health Surcharge (IHS) as part of your application.  

The Home Office has provided a handy immigration health surcharge tool to calculate how much IHS you need to pay. 

The IHS entitles you to use the National Health Service (NHS) in the same way a UK citizen can while you are residing in the UK. It needs to be paid once per application and covers you for the full duration of your visa. 

 

The amount you have to pay for IHS depends on the duration of your visa: 

£470 for each year of study 

£235 for periods of less than 6 months  

The fee to apply for your visa is currently – £348.  

Students with a Student Visa sponsored by TEDI-London are unable to work in the UK. You are permitted to accept a volunteering opportunity.