Let's talk about transport!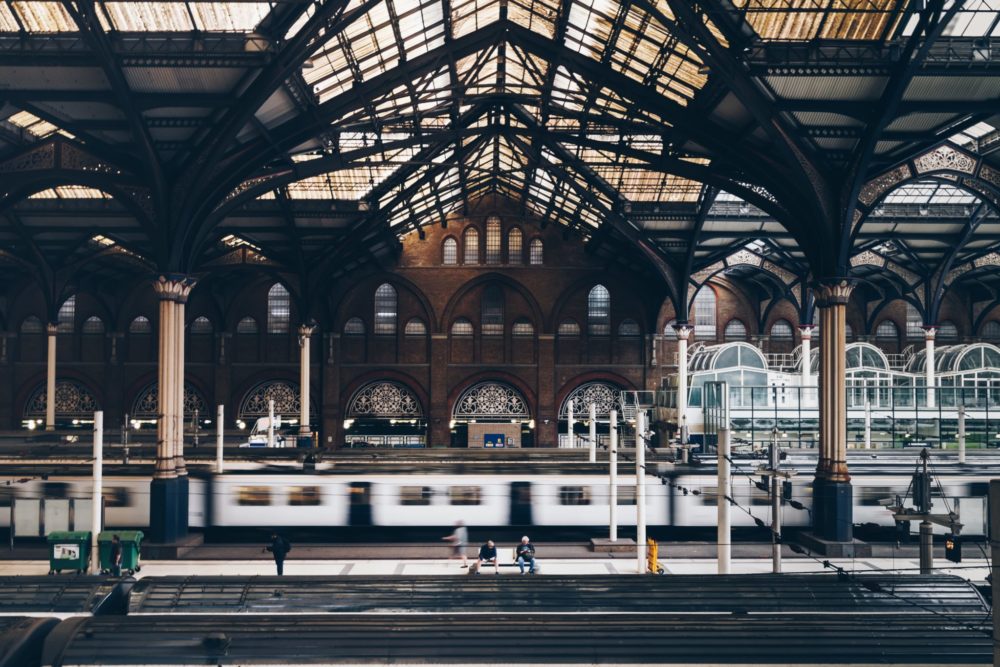 TEDI-London Teaching Fellow and summer school 2023 co-lead, Matt Thompson, shares some of his insights on the complexities of transport infrastructure and the things engineers need to consider when taking on new transport infrastructure projects.
If you live in a large town or city, you probably use public transport systems multiple times a week, most likely without giving it a second thought! But how often have you considered things like how many different modes of transport are available in your city, how the different systems you use run seamlessly together, or how far you have to walk to reach your nearest bus stop?
These are things that many of us take for granted, but that have all been deliberately designed and optimised by engineers over many years and are frequently being maintained and upgraded.
Why are new transport innovations needed?
As the world changes around us, our existing transport networks must keep up with our needs, so they can continue to benefit us as much as possible.
Let's look at just one example of change that impacts our transport infrastructure. With the cost of living and renting continuing to increase significantly within London, alongside hybrid working patterns becoming more commonplace in the wake of COVID-19, more and more people are opting to live further away from the city centre; travelling longer distances to get to their workplaces. It's not unusual for people to travel into London from Cambridgeshire, Surrey, or Berkshire, with the average commute for London's workforce standing at roughly 90 minutes. Plus, many families prefer to live outside the city centre where there are more green spaces, quieter neighbourhoods, and less pollution. These factors increase the need for our transport infrastructure to facilitate outer to inner city travel, with commuter services needing to be reliable, spacious and cheap.
With so many commuters coming into the city, our transport infrastructure must also facilitate the movement of huge crowds from central stations towards their final destinations. In London, there are 11 main rail stations that receive commuters every day from areas outside of London. Surrounding each of these 'hubs', there are a variety of local transport systems that can be used for onward travel, including the London Underground, buses, taxis, and even bike hire. The requirements of local systems stand in contrast to commuter services; to transport more people across shorter distances, extremely frequent services that can reach busier areas within the city are a must, whilst speed and comfort are less important.
Breaking down some of the requirements of only a few examples of transport networks within just one city – before we even think about how we transport our food and goods – highlights just how complex our infrastructure really is!
What needs to be considered when designing new systems?
Data and technology: with many societies collecting and using more data than ever before, it's important for engineers to think about how to utilise this data, making real-time informed decisions based on the variables being measured, as well as how their new transport systems could help inform projects in the future.
Sustainability: with the climate crisis at the front and centre of conversation and, more importantly, multiple global initiatives, it's never been more important for engineers to ensure that the transport solutions they design and implement are as sustainable as possible. This requires careful planning and impacts everything from the materials and equipment used for construction, the intended location, the way in which the solution is powered, and ensuring that the service provided is attractive enough to encourage members of the public to opt for greener transport methods.
Cost: budgeting and financial planning are skills that every engineer needs. This is especially true for those working on our transport infrastructure, where projects often cost millions, if not billions of pounds.
Integration into existing systems: as we've already seen, people rarely use just one transport network at a time. As such, it's crucial to look at the infrastructure that's already in place and determine how new innovations can be integrated to enable seamless travel for users.
User needs: transport infrastructure exists to improve the day-to-day lives of everyone that uses it. When planning a new project, engineers need to consider which features are most important to users, whether it's high speed, comfort, or even more modern capabilities such as Wi-Fi connection. What's more, it's important to ensure that their solution will be accessible for groups that typically find travel more challenging, such as wheelchair users.
The best new solutions will be those that have taken all of these considerations into account. For instance, the recently completed Elizabeth Line in London – a project costing £18.8 billion – provides greater connectivity between the east and west sides of the city and was designed to be a hybrid solution combining the features needed for both outer to inner and local city travel, offering high speeds, frequency, and comfort. It also serves London's largest airport and uses the city's transport electronic payment system. The trains themselves are lightweight, rendering them one of the best in their class for energy efficiency, and use energy efficient LED lighting.
Transport at TEDI-London
TEDI-London is situated in an area of the city called Canada Water – a predominantly quiet residential area just a couple of stops away from the centre of the city. However, with British Land's Canada Water masterplan currently in development, the area will soon become a vibrant, multi-functional area of London to live and work, featuring a business district and the first high street to be built in London in over 100 years, as well as new residential properties. Careful consideration will need to be given around upgrading Canada Water's current transport links so that they can keep up with the increased footfall and requirements of the area, including planning around car-free zones.
Our 2023 summer school participants – who have been welcomed onto campus this week – will spend the coming few weeks exploring both local and global transport projects alongside key industry partners, before developing sustainable solutions to be implemented into the Canada Water masterplan. As well as making sure to meet the considerations above, they have been challenged with developing designs that are seamless, safe, net zero, connected, cost-effective, accessible and reliable.
Learn more about our summer and winter residentials and how to take part!