Introducing girls to engineering #2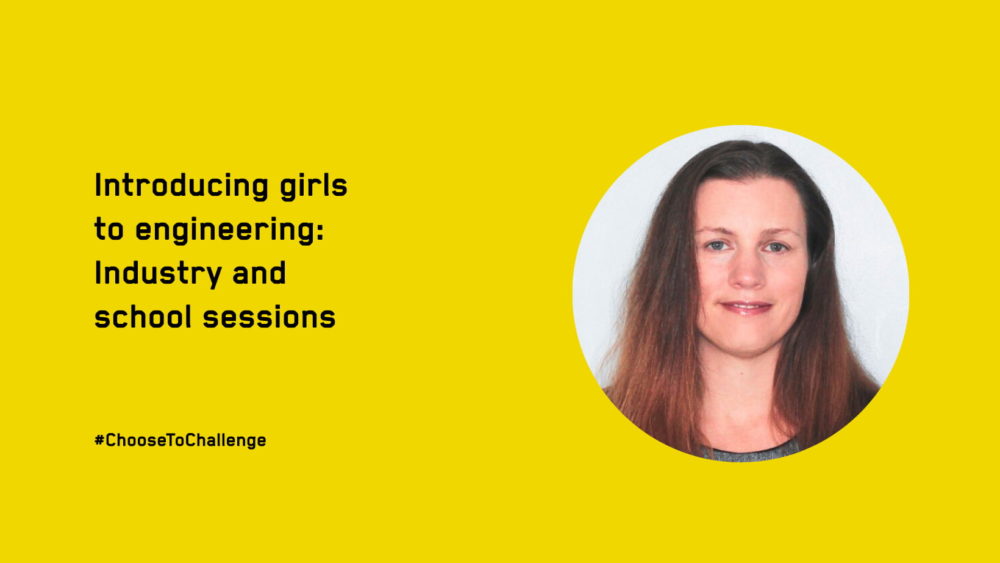 This month, TEDI-London is running a series of sessions to support the International Women's Month 2021 theme #ChooseToChallenge by connecting female engineering professionals with girls interested in pursuing a career in the field.
The virtual sessions aim to celebrate women's achievements and inspire school students to pursue a career in engineering, while also challenging issues including gender imbalance and stereotypes.
In our second session, pupils met Leesa Kingman, a Senior Hardware Engineer at Arralis. Leesa discovered the possibility of engineering during a 'Girls in Engineering' week and went on to pursue a degree in Computer Systems Engineering. It was during this time that Leesa realised the gender imbalance in the sector, when she was one of only four girls out of 200 on her course.
During the session the floor was given to pupils to ask Leesa questions around studying and working in engineering. Here are just some of their great questions and answers shared during the session:
What is engineering?
Leesa: Everything around you it has some form of engineering involved in it – from your smartphone to your Fitbit, shoes and makeup. Engineering involves taking ideas and turning things into reality. It is a really creative area to get involved in and is about solving problems and working as part of a team to do so.
How did you know what area of engineering to specialise in?
I studied computer systems engineering which covered both software, which is programming, and the hardware side, which is electronics. When I first went to university, I didn't really know what I wanted to specialise in. There are lots of different engineering degree options out there, and some offer quite a general first year and then allow you to specialise after your first year. I think that is a really good option because you may think you know what you want to do but you've not really sampled [a type of engineering] in any great depth.
My first year was very much computer science and electronics merged into one and after that first year I decided I didn't enjoy the computer science side; it was the electronics and getting hands-on with the circuit board that I liked. So, I then took my options in my second and third year to include more of that rather than the pure programming side.
What advice would you give for someone stuck between choosing to study engineering or physics?
My advice is to look at engineering because it is such a wide area that you can go into – it was clear to me that I could pick whatever area of engineering that I wanted. For example, a friend of mine is very much into making a difference, so she's gone into healthcare as an engineer and is working in the neonatal area of engineering! So, if you're not sure which area to go in, engineering gives you so many options. The other advice would be to speak to somebody who works in physics who can give you an alternative view to what job roles you could potentially get in physics.
Is it possible to do a degree in physics and still have a career in engineering?
Definitely. I know quite a few engineers whose background is in physics, so I don't think you need to necessarily make that decision at university. I know lots of people whose first degree is not in engineering and they are very bright engineers (and probably far better than me!)
Watch the full inspiring session here:
ABOUT THE ENGINEER
Leesa Kingman is Senior Embedded Hardware Engineer at Arralis. Over her 20-year career she has worked across sectors including defence, telecoms, electronics and rail. She is passionate about helping to create the next generation of engineers by supporting STEM activities in local schools and judging the Big Bang Fair and girls into electronics courses.