An open letter from Professor Judy Raper to the TEDI-London founding cohort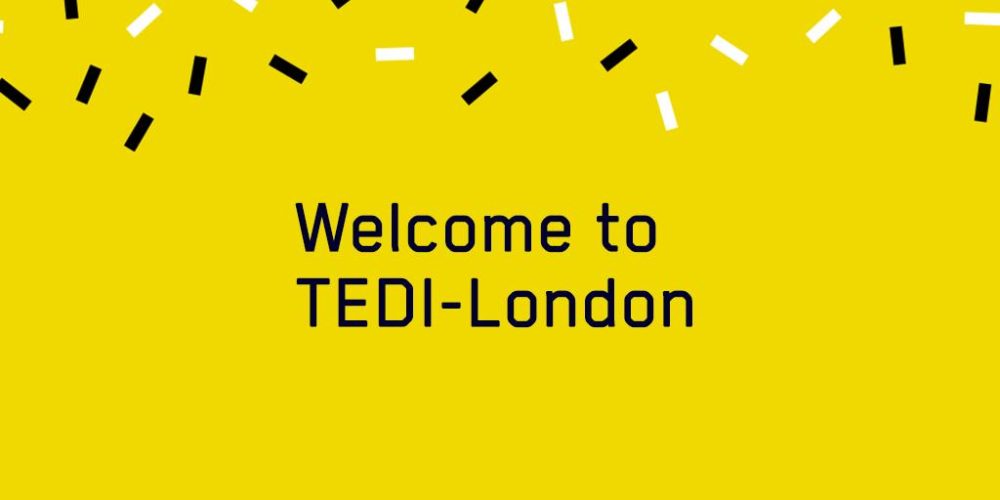 Dear Class of 2024,
Yes, that's right – you are our founding class, and you will be known as the TEDI-London Class of 2024 – that seems so far in the future, doesn't it?
I can assure you though, that time will fly and before you know it you will be taking the next steps in your career as an engineer. So, I write this open letter to you, and all those commencing degree study this week and in the coming weeks, to encourage you to make the most of it, learn, make connections, try new things and absorb all you can, because 2024 will be here before you know it.
For the founding TEDI-London cohort I have these thoughts for you.  Thank you for choosing us. You are all talented, creative, and committed and we know you could have chosen elsewhere – but you chose TEDI-London and that means a lot to us.
We chose you because you are all talented, creative and committed, but in so many different ways. From now on, you will be the driving force behind bringing TEDI-London to life. Our academics are here to coach, mentor and learn with you. Our professional staff are here to support and guide you, and you in return will support and guide us back.
How can you do this?
You can do this by being an active member of the TEDI-London community. You have already proven through our assessment process you have a curiosity for knowledge and a capacity to problem solve, and we ask that you bring that not just to your studies, but also to every aspect of your life here at TEDI-London.
Help us be the best we can by being involved in shaping our future – get involved in feedback sessions, tell us what we are doing right, and importantly what we can do better. Collaboration is such a key value to life at TEDI-London and we encourage you to be mindful of this – engage with your peers, your tutors, mentors, and industry experts you work with – the best ideas come from working with others.
Don't be afraid to fail. We have been inspired to think differently by the world around us and by our great founders, and have been courageous to make decisions and take actions when sometimes we didn't know if they were the right ones. We are proud to be innovative and to be pushing boundaries – and we know this is why many of you chose us, because you are pioneers and see the great possibilities within our vision. However, innovation comes with risk, and at times we will fail, as will you, and it will be OK. All we ask is that we learn through mistakes together to come up with better solutions, greater innovation, and push boundaries further than we hoped.
We have spent the last two and half years working up to this moment – welcoming our first students onto our amazing new campus – and we are thrilled you are here. We have enjoyed the journey and we hope we have built an organisation you will love, somewhere you will thrive and something you want to contribute to.
TEDI-London is yours now – yours and all the students that will come after you.
Class of 2024 welcome, the future is yours.
Professor Judy Raper, Dean and CEO