MEET THE SUMMER SCHOOL STUDENTS
Here, our students introduce themselves and what motivated them to study at TEDI-London.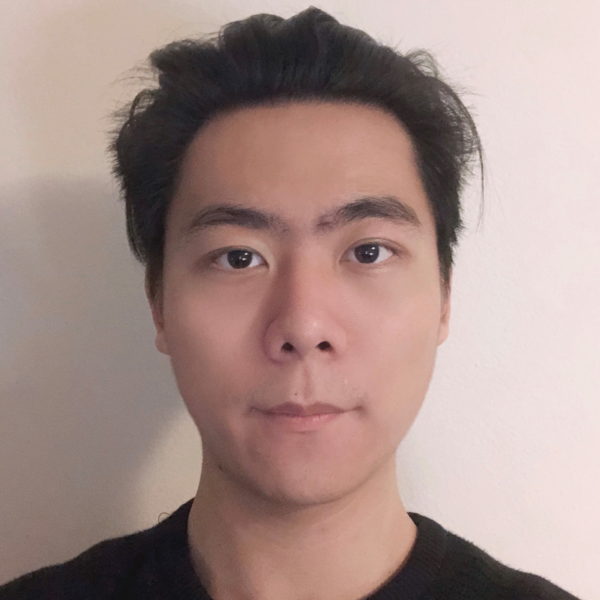 SAM YANG
"Hi, my name is Sam. I was born in China and I just graduated from my Bachelor of Electrical engineering degree at The University of New South Wales in Sydney, Australia. I am going to soon study my Master of information technology degree because of my interests in the computer field. I joined the TEDI-London summer school because I was attracted by the project which was about creating a dementia-friendly environment. I love helping people and enjoy solving problems which will lead to a positive impact on society because of my previous working experience. As a graduated engineering student, I find out that it is our engineers' reasonability to use the knowledge that we have to tackle the real-world problem and contribute to the society since we are capable of doing that. I was also attracted by the fact that the summer school was organized by a form that involved global and multidiscipline students and I never had this experience before and wanted to take part in it. I am certain that I am going to develop and strength lots of soft skills that are demanded in the market from this new learning experience."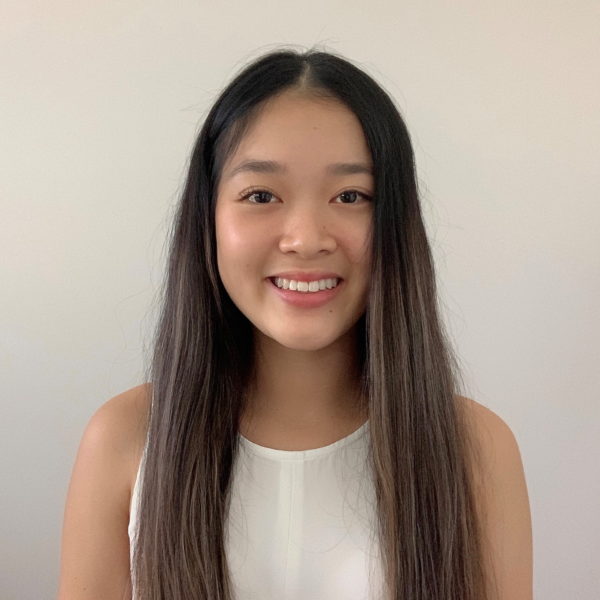 JULIE TRUONG
"Hi! I'm Julie Truong and I am in my 3rd year of studying Mechatronic Engineering at the University of New South Wales in Sydney, Australia. I am passionate in helping people and hope to make an impact on the world by improving the quality of life for others with the help of my degree. I was drawn to the TEDI-London summer school because it aimed to do exactly this, helping better the lives of people with dementia. The fact that the program involved working in a global, interdisciplinary team really intrigued me as it was a completely new experience that doesn't come by everyday and with the current COVID-19 situation, this only made things much more relevant, needing to work completely online. I know this will be a great learning experience that I will not forget and will most definitely take forward my newly acquired skills and knowledge after the program ends."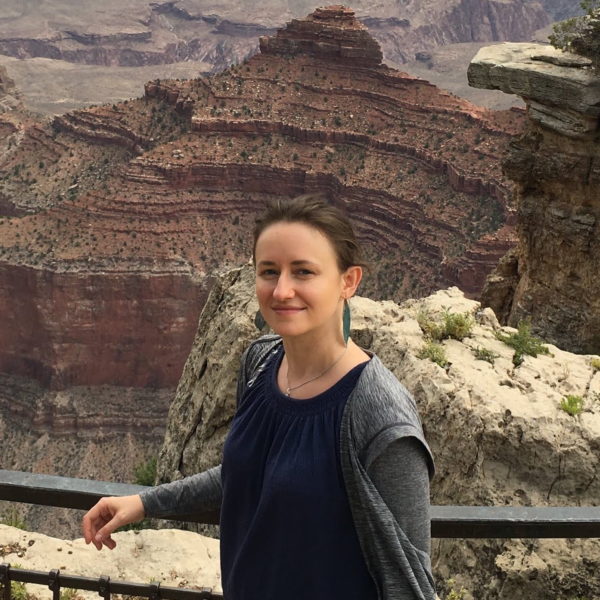 MARIIA VITRUKH
"My name is Marichka and I'm originally from Ukraine. Having adventurous, exploratory character and an interdisciplinary educational background helped me to take a more open-minded perspective and develop a broader understanding of a good research and its influence worldwide. Over the past two years, art and philosophy opened for me whole new research dynamics, provocative creative research designs and experimental methods. In the midst of my explorative journey, TEDI London was a quantum leap into a world of creation and innovations that are in continuous process: engaging, inclusive, collaborative, disruptive and mind-blowing. A space where ideas clash, merge and expand."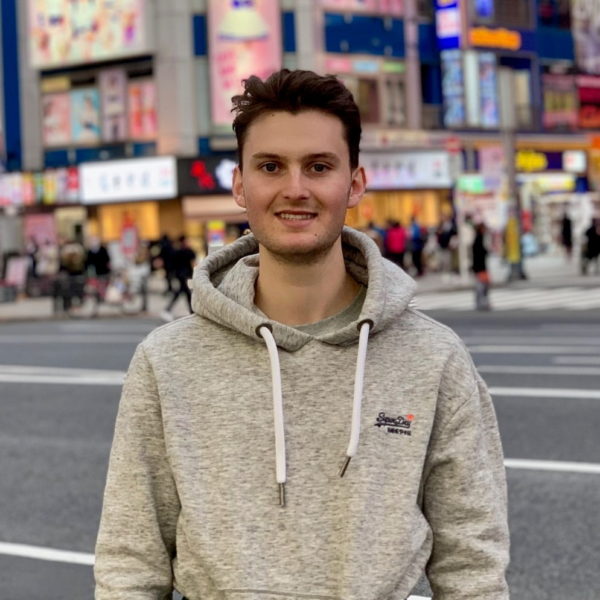 ADAM WITT
"Hello, my name is Adam Witt. I am from Johannesburg, South Africa and I am currently studying at UNSW Sydney where I am doing a dual degree in electrical engineering and commerce. I have always enjoyed participating in group-based projects. At TEDI-London, I had the opportunity to use my engineering skills to help develop a dementia friendly solution. I had never previously realized the impact of the problems associated with dementia and its prevailing symptoms. During the TEDI summer school, I was able to appreciate the significant impact that dementia has on individuals. I chose to be part of the project group that uses AI and Big Data. My team consisted of 8 diverse students spread across the globe and studying a range of different degrees. Together, we collaborated across 3 different time zones to develop our unique solution to help those with early-stage dementia. We had the opportunity to share our idea with industry leaders as well as individuals who are currently living with dementia. This project was an especially rewarding one as our ultimate goal is to assist in restoring the independence of individuals with early-stage dementia."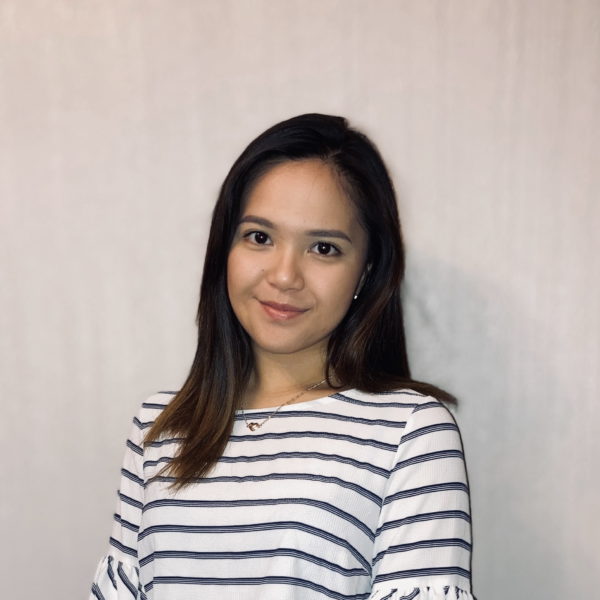 JOHANNAH DALANGIN
"Hi everyone! My name is Johannah Dalangin and I'm currently studying Classics at King's College London. What motivated me to join TEDI-London was their unique approach to education – to empower students globally to become innovative and curious learners to solve the very problems our society faces. Engineering is a field I am not familiar with but with the help of my team and TEDI-London, I am confident and more importantly, excited to work on real-life projects with a future focused outlook. Designing dementia-friendly environments has been challenging and very rewarding. It has highlighted the importance of social responsibility and the significant impact students can make. This summer school has not only reshaped my way of thinking but has also redefined what it means to be an engineer."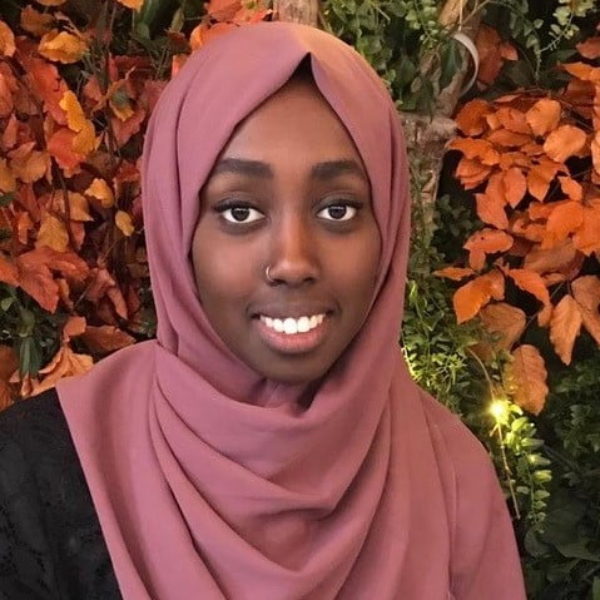 NADIA MCLENNON
"Hello, my name is Nadia. I am currently studying Dentistry BDS and have a Biomedical Science BSc at King's College London. I joined TEDI-London Summer school after being introduced to it by Mona Jaffar, a student who previously completed the summer school. The use of engineering and design in healthcare has always been an area of interest for me and being able to apply some of the concepts I studied in my degree as well as access the vast number of resources at TEDI-London helped me build my understanding of the potential engineering and design have in the future of healthcare. It was so rewarding working in a multidisciplinary team with such talented individuals and I'm looking forward to taking up more opportunities like this in the future."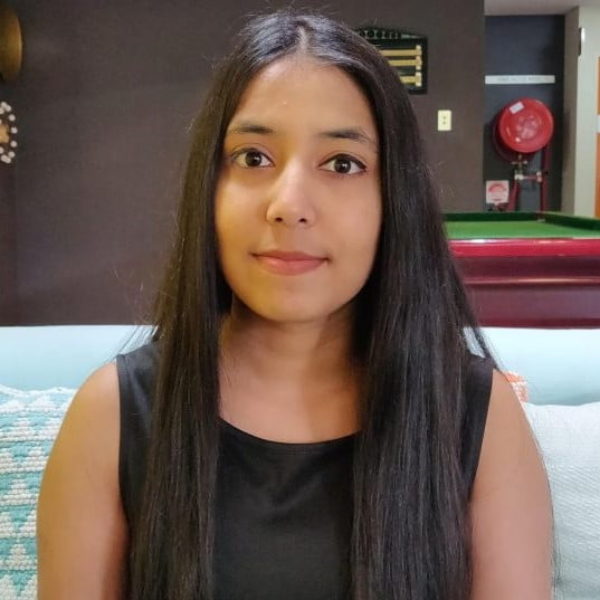 AASHNA MITTAL
"Hello, my name is Aashna and I am pursuing Master's in Architecture from UNSW, Sydney. Researching on connections between mental wellbeing and architecture for my ongoing final year studio, the theme of creating Dementia friendly environments was the selling point for me to delve into its finer aspects in an interdisciplinary environment at TEDI London. However, the 6-week program has been way beyond than being just that. Managing working in cross cultural and multi-disciplinary teams, being prompted to investigate , developing mentor relationships , making connections, getting career motivations and most importantly feeling of positively contributing to our society, all have made TEDI London a really enriching experience for me. I have come to believe the need for more interdisciplinary professional settings to create an impactful and inclusive world. With that, I am still looking forward to many newer experiences and challenges during my remaining time here."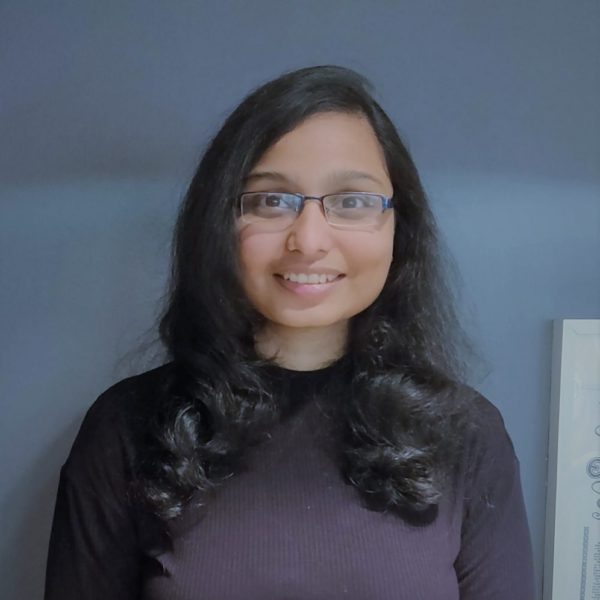 SUPRITHA UDAY
"Hello Everyone, I am Supritha Uday. I am studying my Master of Biomedical Engineering from UNSW, Sydney, Australia. What motivated me to join the summer school is the flexibility and collaboration of various fields like architecture, healthcare, business, and engineering. Another important aspect was project-based learning that challenges to critically reflect on concerning issues of society like dementia. This platform has given me an opportunity to learn, develop and instill a desire to get to know people, to empathise with where they are coming from, and to consider their culture when working with them. This learning experience has opened my mind to think from a different perspective and embrace the sense of togetherness and independence for people with dementia."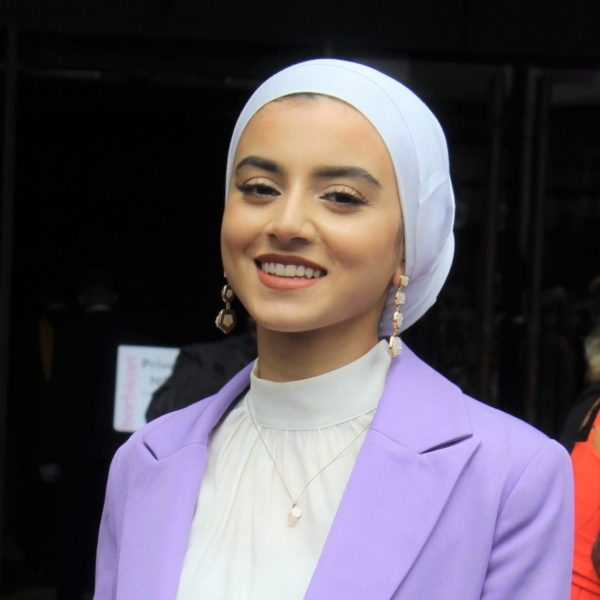 SAJEDAH SHAH
"I'm Sajedah and I'm entering the TEDI-London Summer School as a third-year medical student at St George's University of London and finishing the summer school as a penultimate year medical student. Although this is a busy period for me, the flexibility of the online summer school means that I can challenge my perspective of healthcare, explore the role of engineering in healthcare provision and gain an insight into the commercial aspect of the healthcare industry – all while staying on top of my university studies! I am excited to work with a global team on the AI & Big Data project to devise an innovative solution to contribute to dementia-friendly environments. It is a truly unique experience that will, hopefully, lead me to other opportunities for collaborative work in the industry."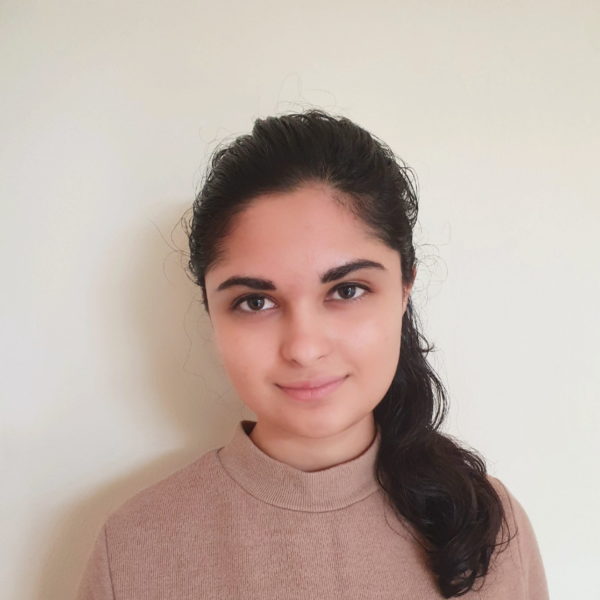 SOPHIA AGHA
"Hi, my name is Sophia and I'm studying Neuroscience at King's College London. I am very happy to be part of a unique and rewarding project at the TEDI-London Summer School, especially as this is my first internship. Through applying my learning and observations about dementia from volunteering in a care home to a real-life project I have gained a deeper understanding about individuals with dementia and the experiences of their loved ones. In this short period of time, I have made friends with people from various backgrounds, developed a variety of skills and have gained knowledge vastly beyond my remit through the virtues of working in a global multi-disciplinary team. I am lucky to be on a team with articulate, thoughtful and intelligent people."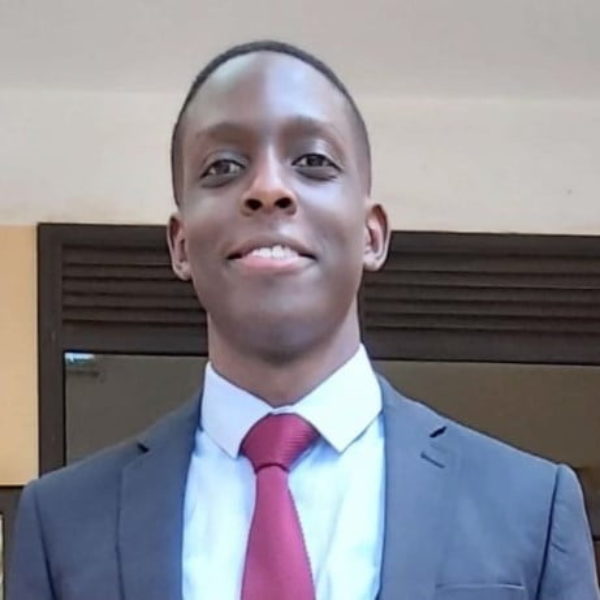 ARNOLD KIGONYA
"I am an undergraduate student of Civil and Environmental Engineering at Makerere University, Uganda. Besides being a good opportunity to efficiently utilise the free time availed by the COVID-19 pandemic, I saw the TEDI-London Summer school as a wonderful prospect, through which I could be a part of a new front of all-inclusive engineering design where we consider the needs of people living with dementia. I am excited to learn more about dementia while also making new friends and creating networks. I also intend to acquire new digital skills."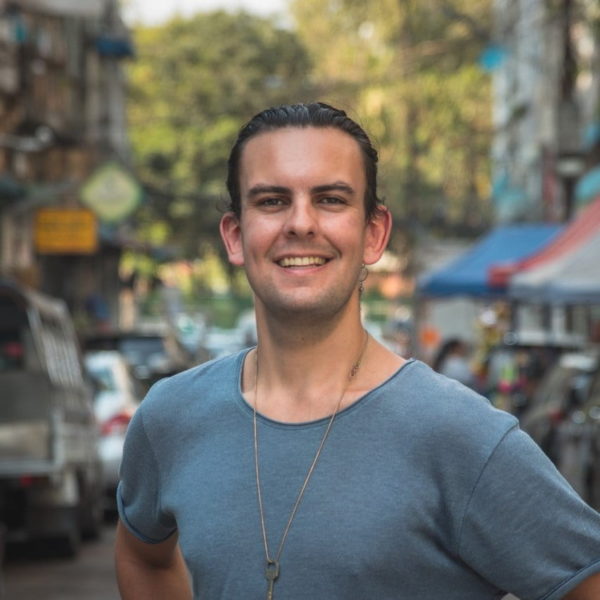 KIERAN MCGUIRE
"Heya! My names Kieran, I'm studying a Masters of Architecture specialising in Social Agency, and a Diploma of Korean Language at UNSW. I believe in the power of the Built Environment to bring people together. I love order, details, and compositions, but the ambition of contributing towards a more equitable world through Architecture is what really drives me. In my mind, Social Agency is the key to celebrating our lives as one, and the answer to a lot of the problems that I don't want the future citizens of our world to grow up with I'm really grateful for the chance to take part in the TEDI Summer school, as I will start my own Social Enterprise in the next few years. The mentoring sessions and frameworks are really giving me the insight into what strengths and weaknesses I have that will affect my future plans, and giving me a chance to improve on them."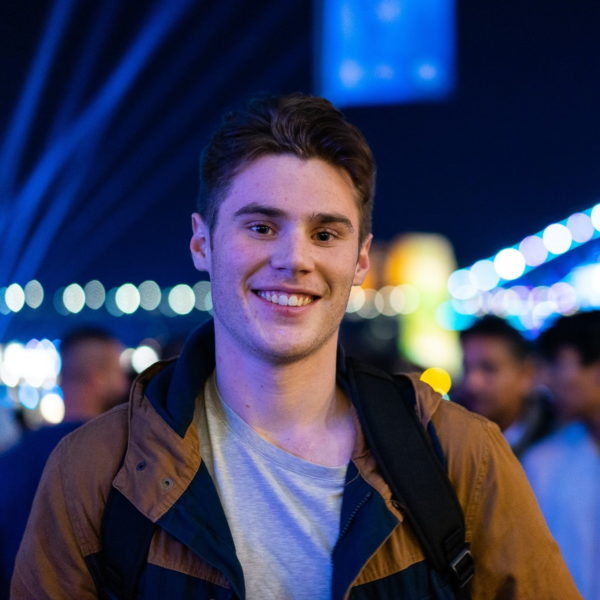 BAILEY IVANCIC
"Hi all, my name is Bailey. I am a fourth-year Software Engineering student currently studying at The University of New South Wales. I joined the TEDI-London team after reading the mission and project brief fore the summer school. One of my motivations for becoming an engineer, from a very early age, was to be able to help people and bring about positive change in the community. Being able to work within a strong team to develop innovative ways of tacking dementia seemed like a perfect opportunity for me, both to bring about positive change to the lives of others while also developing myself as an engineer. The fact that I could do all this, while working in a multidisciplinary team and meeting great people from all across the world, made the TEDI-London summer school something I didn't want to miss out on. We have a strong, energetic team, and I can't wait to develop our ideas into a tangible and helpful solution."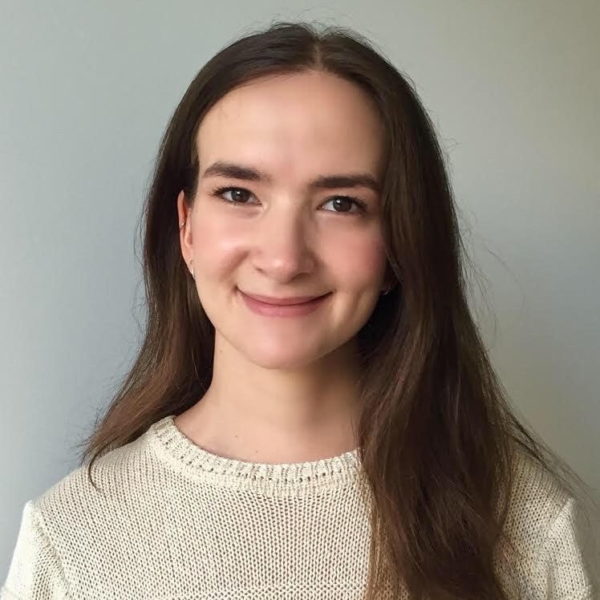 ZARAH BAITZ
"Hi! My name is Zarah, I have an undergraduate degree in Interior Architecture (Honours) from UNSW and I am currently studying my Master of Architecture degree at The University of Sydney, Australia. As an emerging architect and designer, I am committed to creating environments that are human-centric and user focused. In doing so, I believe that the built environment has the ability to impact the wellbeing of people and communities and I am passionate about harnessing my skills to do just that. In creating human-centric designs, I believe that it is integral to consider the needs of all demographics. Too often are the requirements of vulnerable people forgotten or discarded. TEDI-London has offered me the opportunity to learn about the day-to-day trials that people with dementia face and I have been challenged to use my skills and expertise to collaboratively enhance the wellbeing of this vulnerable population."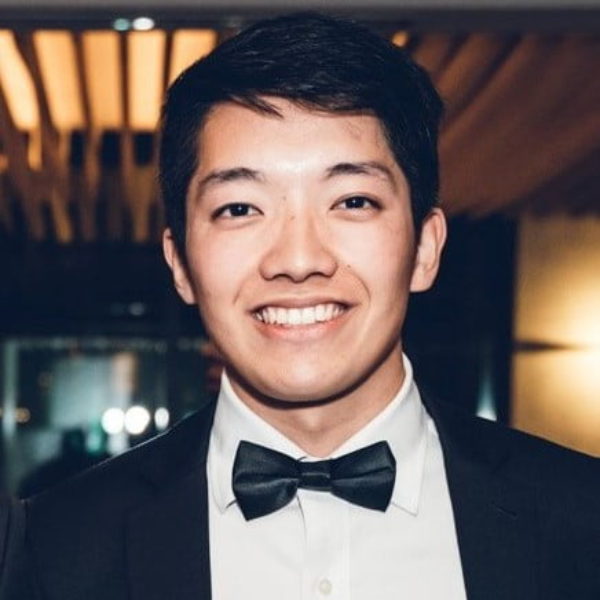 HIDEO UEDA
"Hi everyone, my name is Hideo and I'm originally from Japan! I am studying Civil Engineering with Architecture at UNSW Sydney. I love playing football and enjoy spending my time outdoors. I joined TEDI-London to work with students from across the world from different disciplines to design for people with dementia. I believe this is crucial as a lot of countries have ageing populations, especially Japan and Australia. I am committed to learning more about dementia and improving my professional skills as I work with my team on the projects in the following weeks!"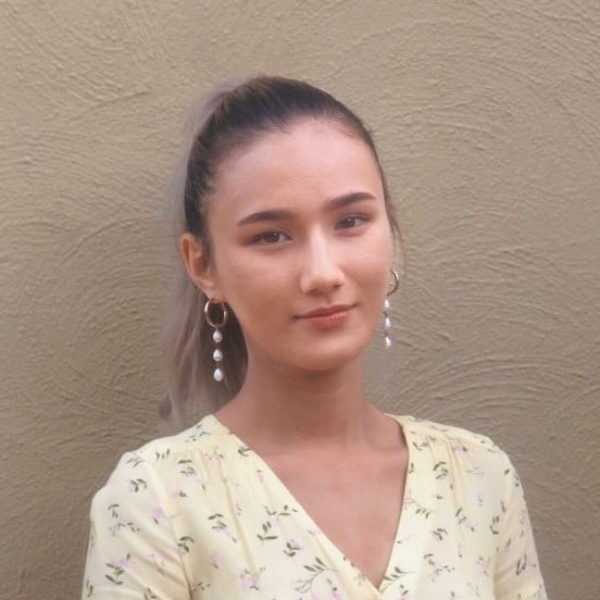 EMA HARADA-KRZYZANOWSKA
"Hi, I'm Ema! I'm from Sydney, Australia and am currently finishing a Bachelor of Medical Science before starting Medicine next year at UNSW Sydney. What drew me to join TEDI-London's Summer School is the fact that dementia is a growing health issue which will only continue to become more prevalent as time passes due to the nature of the ageing population. As a future doctor, being able to help find novel ways to improve the quality of life for individuals with dementia, their carers or healthcare workers is an incredible opportunity. Furthermore, the unique opportunity to practice transferable professional skills in a multidisciplinary setting sealed the deal for me.
"I've already had a great time meeting my AI & Big Data team and started practicing some of the skills I wanted to improve on. I cannot wait to get started on our dementia solution project over the next 5 weeks!"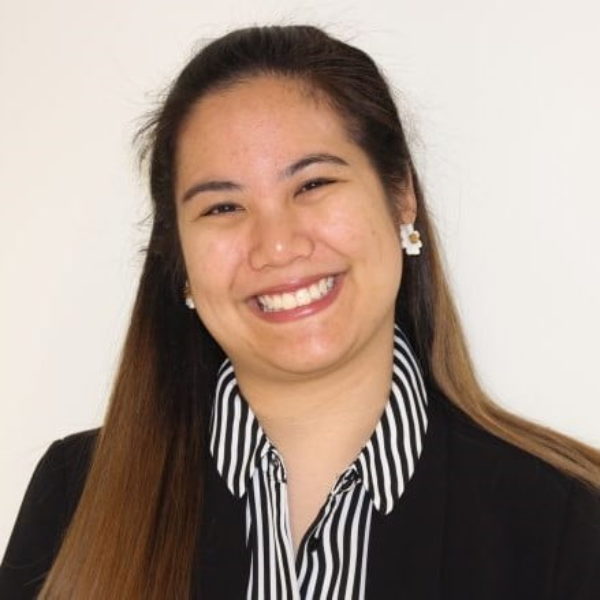 CRISTINA REHO
"Hi everyone!! My name is Cristina Reho, I am currently studying my final year of Architectural studies and also completed Bachelor of Interior Architecture (Honours) at the University of New South Wales, Sydney. I had the wonderful opportunity to volunteer at an age care facility for 10 years during my studies. I became part of the community and observed the lifestyle activities and how those living with dementia interacted. I joined the TEDI-London summer school as the project on user centre design for Dementia friendly environment was exactly what I was interested in experiencing and being able to put my knowledge and designing skills in place. My ambition is to make a tangible difference and being able to experience a project-based learning, while studying with other students from different interdisciplinary globally would be an amazing opportunity to experience and to collaborate on developing new future design ideas."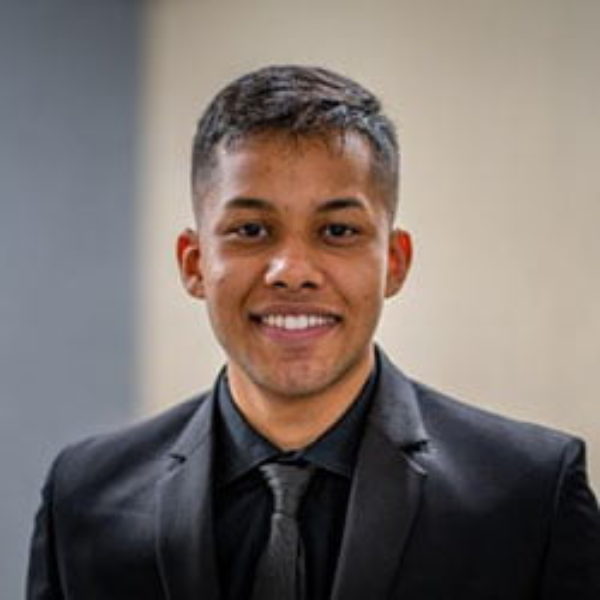 ASHWIN MATHEW
"Hi I'm Ashwin and I am fourth year civil engineering student from UNSW Australia. I love playing basketball in my free time and dancing to music. I came to TEDI-London to make a lasting impact on a problem that is growing in prevalence due to Australia's ageing population."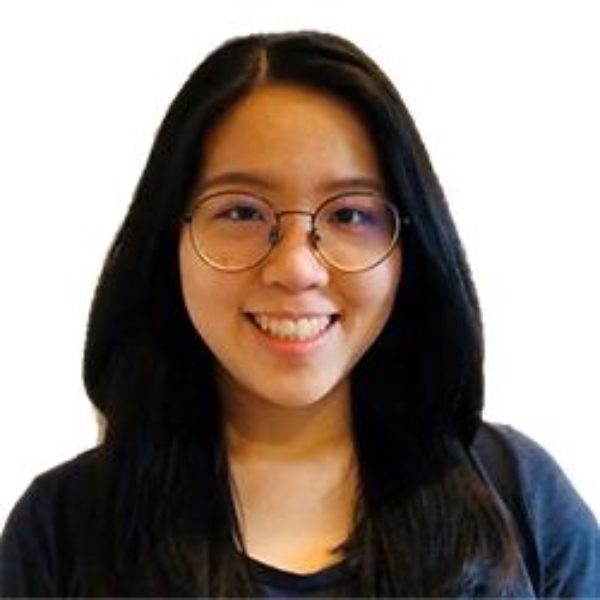 EUNICE LIM
"Think out of the box? TEDI-London is more than that.
"Hi, my name is Eunice and I am from Malaysia. I study Biomedical Engineering at Dublin City University. What motivated me to join the summer school is the project-based learning aims at creating a dementia friendly environment which fulfils my passion, (to help people by improving the quality of life through medical technology), as a biomedical engineering graduate and a desire to learn. The summer school provides me a platform to work with multidisciplinary students and mentors from different countries. For me, communication is an art, and as a student from engineering background, I am keen to excel this art from the summer school."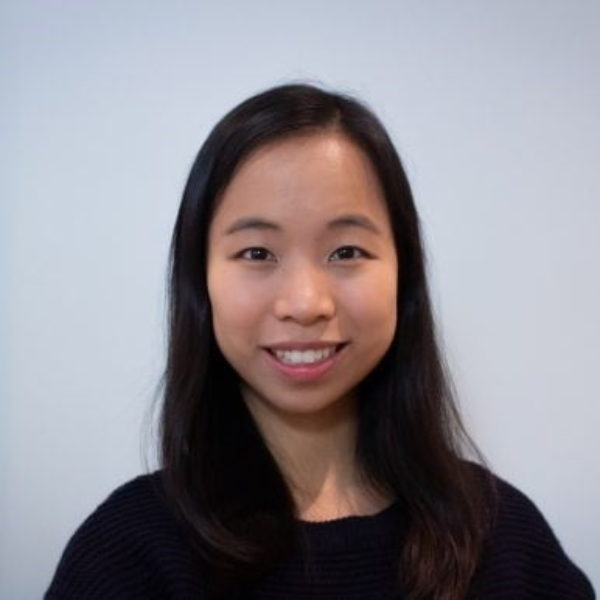 DORCAS CHU
"Hi, my name is Dorcas. I am a former mechanical and manufacturing engineering student currently in my second year of Industrial Design at the University of New South Wales in Sydney, Australia. I enjoy tackling complex problems as well as creating innovative and human-centred solutions to make a positive change in the world.
"I have participated in hackathons, design challenges and entrepreneurial incubator programs alike, but TEDI-London is the first global collaboration experience I have the opportunity to be a part of, (and working together over an online platform across different time zones is an entirely new experience for me!). I am excited about joining a team of students from all over the globe and across disciplines with a shared goal of creating social change and improving the lives of people living with dementia."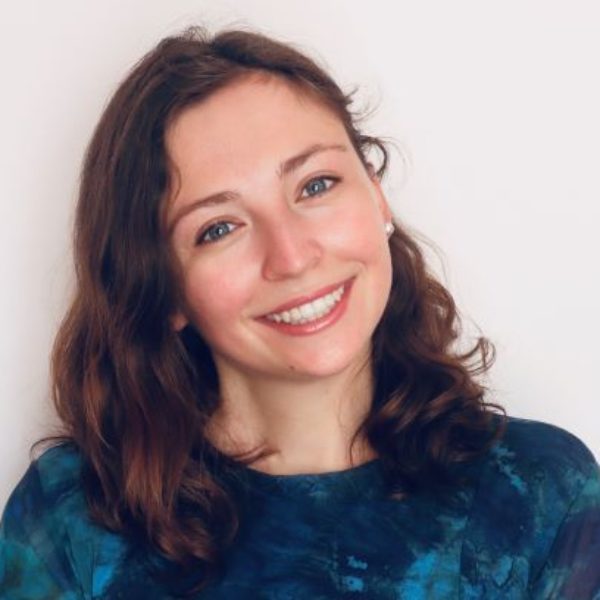 SOFIA COLAÇO
"Hi everyone, my name is Sofia and I'm Portuguese. I study mechanical engineering at NOVA School of Science and Technology (FCT-NOVA) and I'm currently working on my master's thesis. During the past 12 months I've grown curious to the ways one can use engineering in projects that impact society. From working on water losses and assembling face shields at university due to Covid-19, when TEDI-London Summer School was brought up, I didn't think twice before applying.
"I'm sure this project-based learning experience will open my mind to the ways an engineer can make a difference in our world and hopefully I'll be able to leave a positive contribution here as well."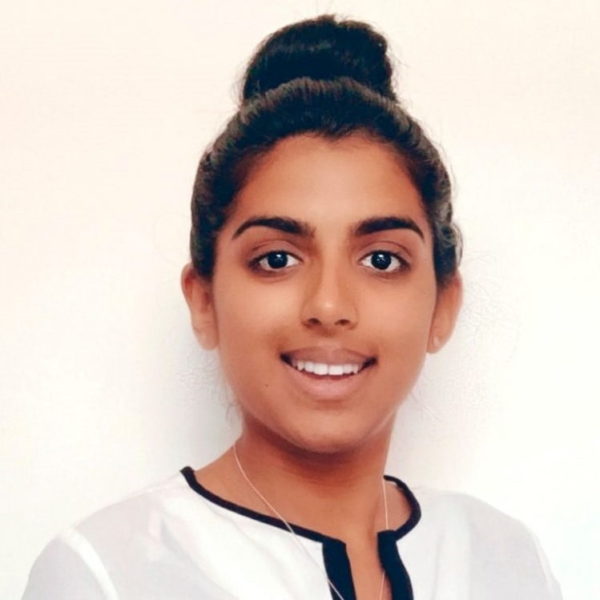 NICOLE PEREIRA
"My name is Nicole, and I study International Management at King's College London. I want to be able to create a beautiful world. While you will most definitely find me on a stage singing, acting or dancing, I also believe that if we all made small changes the world would get better faster. That thought is one of my main motivations for joining TEDI -London and after the first two days I know this will impact my outlook on the future for the better."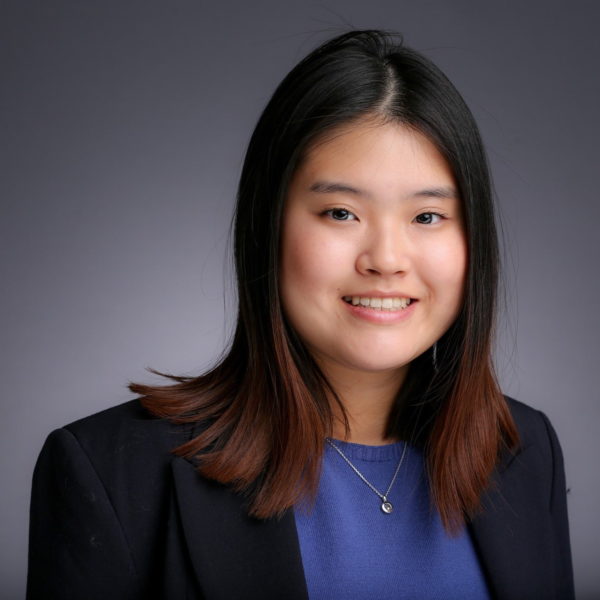 ISABELLA HUANG
"Hi everyone! My name is Isabella and I'm from Italy. I'm studying Business Management at King's College London. I joined the TEDI-London summer school as I was attracted by the project-based learning which sounded very interesting and useful. Furthermore, this project is based on designing a dementia friendly space for those in need, which makes it very meaningful. I am thrilled to work with students from all over the world, and confident that we will make the most of this time to turn it into a precious and fun experience. As we will have people studying different programs, I believe we will be able to unify our expertise and deliver a creative product."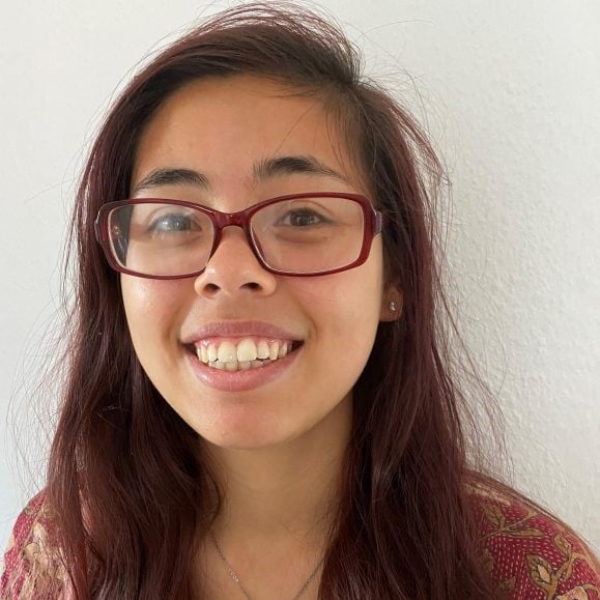 ZEMZEM SONMEZ
"Hi, my name is Zemzem Sonmez. I am originally from Bristol, England and am currently studying an integrated Masters in Chemistry at the University of Southampton. As someone who has worked very closely with dementia patients, through working as a healthcare assistant in hospital for four years, I was immediately attracted to joining the dementia friendly environment based project at TEDI-London Summer School. It is with both a personal and academic level interest, that I am keen on developing skills in design and using scientific principles to create and innovate outside of my degree. This is especially pertinent for such a relevant global health issue, of which I've seen first-hand the effects on patients, their family and their friends."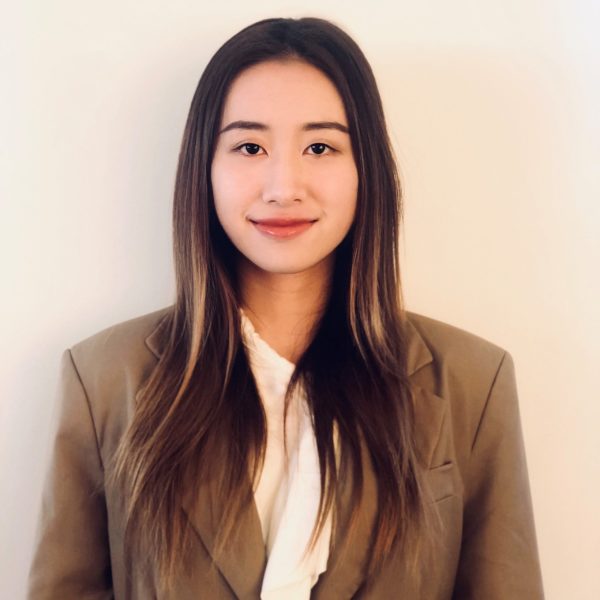 MIRANDA DIKE YANG
"Hi, my name is Miranda. I'm originally from China, but I am studying Chemical product engineering and pharmacology in Australia. Dementia-friendly community design is very appealing to me as the accessible healthcare delivery and medical assistance are always my areas of interest. In addition, I believe that the responsibility of an engineer should be applying scientific and engineering knowledge to create innovative solutions that benefit those in need. TEDI-Summer is a great opportunity for me to demonstrate not just technical skills but also to become an eligible engineer."