Top tips for applying through Clearing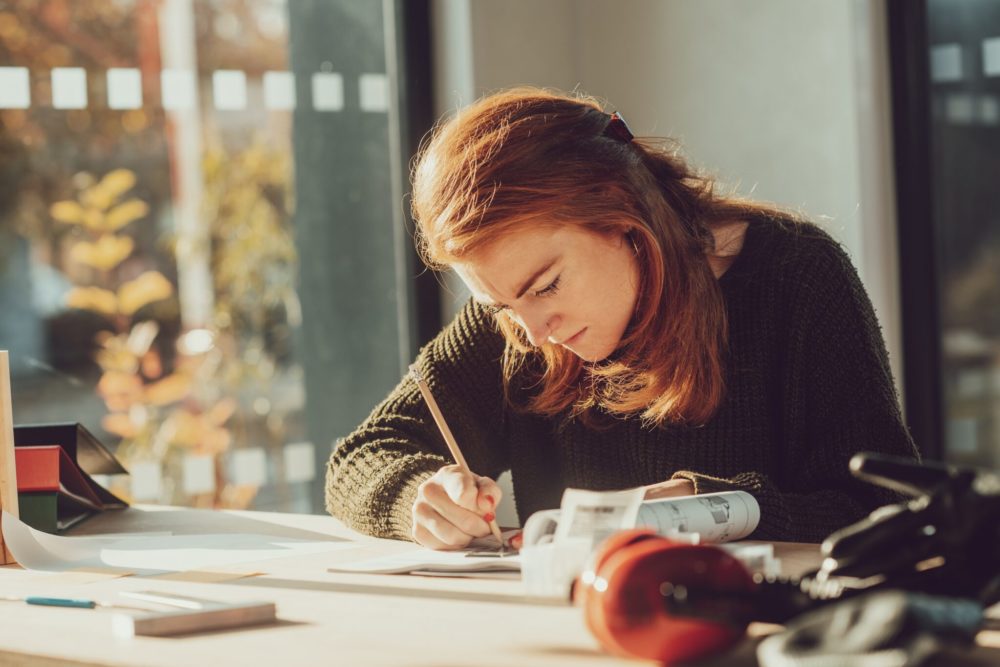 Receiving exam results can worrying, especially if things don't turn out quite the way you hoped. Fortunately, the Clearing process is there to help students who may not have received a place at their chosen universities, or want to find an alternative place to study.
If you're interested in a career in engineering and hoping to start studying this September (2022), you can apply through Clearing for a place on our Global Design Engineering programme.
We asked Clare Selby, Student Recruitment & Admissions Manager at TEDI-London, what advice she'd give to anyone applying to study with us through Clearing:
Do your research
It may sound obvious, but it's important to research any universities you're applying for as much as possible, even when applying through Clearing. Whilst it can feel like a lengthy process, it will save you more time in the long run, because you can rule out any options that aren't a good fit for you before submitting applications.
At TEDI-London, we teach engineering differently. You can make sure that we're the right place for you by reading our prospectus, learning about our specialist campus and finding out what kinds of projects you could be working on as a TEDI-London student. You can hear from existing students, learn about our academic team and see our equipment in action by visiting our social media channels. If you think that visiting us will help with your decision, you can also arrange a campus tour on request.
Gather the required information
Still set on applying for a place at TEDI-London? Great! The next step is to let us know you'd like to apply through Clearing via the Live Chat system on our website, which is open between 10:00-16:00 (UK time). Our phone lines will also be open for accepting Clearing applications from 16th August.
Before you do, you'll need to have some key pieces of information to hand, so our admissions team can discuss it with you when they call you about your application:
UCAS number: Your UCAS number, if you have one.
UCAS tariff: On UCAS, each qualification has a numerical score, designed to help with comparing different qualifications. You can calculate your UCAS tariff using the online calculator.
Qualifications: We'll ask you about any relevant qualifications you have, or are on track to achieve. This includes GCSE's, A-levels, BTEC qualifications and international qualifications. We're particularly interested to find out about your highest Maths and English qualifications, as this will help us determine whether you'll need to sit any additional tests during the application process.
Experience: We'll also ask you about any work experience you have already completed and how it can support your application. This is especially important if you're a mature student hoping to retrain as an engineer.
Once you contact us, our team will call you as soon as possible to chat through this information. If your application can be progressed, we'll invite you to an interview and presentation session, which we'll brief you for during the initial call. Usually, interviews take place the next day, but we'd be happy to arrange an alternative date to suit your schedule.
Preparing for your presentation
During your interview, you'll be asked to deliver a 10-minute presentation on either a piece of work from your existing design portfolio, or the design of an engineering product or building. It is important to use the preparation time wisely, so you can perform at your best.
Read the brief carefully: Taking time to thoroughly read through what is required will make sure that you don't overlook any important areas of preparation. It's also good practice to revisit the brief as you create your presentation slides and supporting content, to remind yourself of what you have been asked to do and make sure that every aspect of your work is relevant.
Practice makes perfect: When you've finished your preparation, practice delivering it to help the key points stick in your memory. You could also present to a friend or family member, which will help you get used to presenting to other people and will also give them an opportunity to give feedback. It's also worth timing yourself when you practice, to get a feel for how much you'll be able to say within the time limit. If you're struggling to keep to time, work out whether you can make the same points in a more concise way, or remove the least important parts.
Preparing for your interview
The interview is as much an opportunity for you to make sure that our course is right for you as it is for us to decide whether you've earned your place. As such, it can be helpful for you to write down any questions you'd like to ask us before the interview starts, so you don't forget to ask anything. Revisiting the tips for researching will come in useful again here, as it can help you to come up with a list of questions and may even prompt a question that you may not have considered otherwise. Demonstrating that you've researched us before your interview will show that you're enthusiastic about becoming a TEDI-London student and likely improve your chances of securing a place.
Finally, try to relax! It's always easier said than done, but if you think of your interview as a conversation where you'll meet one of your potential tutors and find out more about how we teach, it becomes much less daunting. We won't ask any trick questions; we just want to get a better understanding of why TEDI-London appeals to you.
Hoping to study engineering with us this September? Apply through Clearing to earn your place.