How to shine at our assessment centres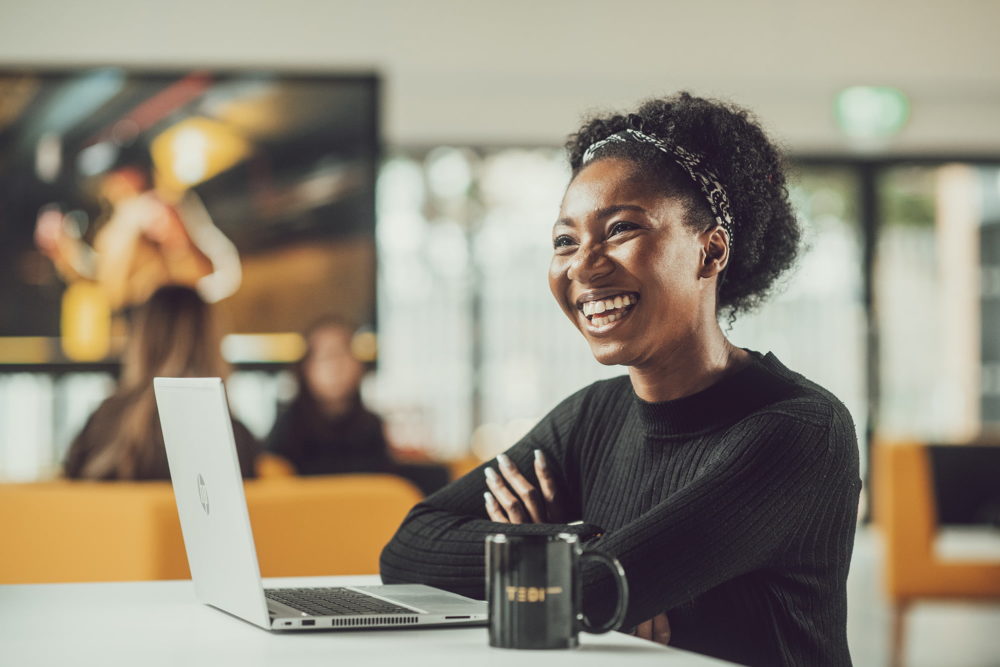 Read our tips for standing out during a TEDI-London assessment centre interview and presentation.
So, you've been invited to one of our assessment centres? Firstly, well done on submitting a great application and we are excited to learn more about you! However, it's important that you make the most of your opportunity to meet us; not only to help you secure a place at TEDI-London, but also to ensure that our Global Design Engineering degree is the right choice for you.  
If you haven't read it already, our application process blog explains why we ask all candidates to attend an assessment centre, which will help you to get a better idea of what to expect and what we are looking for.  
In addition to this knowledge, a few simple tips and tricks can make all the difference during interviews and presentations. If the date of your TEDI-London assessment centre is approaching, take a look at our top pointers below to help you stand out: 
1. Make sure you read the brief and resources carefully
Remember when teachers tell you to read each question twice when you're sitting an exam? This is great advice to carry forward with you, including when preparing for your TEDI-London assessment centre. Taking time to thoroughly read through what is required will make sure that you don't overlook any important areas of preparation, such as particular criteria within a design brief, or even whole sections of a presentation.
It is also a good idea to regularly revisit the brief as you create design sketches, presentation slides and any other supporting content, to remind yourself of what you have been asked to do and make sure that every aspect of your work is relevant. Whilst we encourage as much creativity as possible, it's very easy to lose sight of the criteria once an idea takes hold and you don't want to be caught out during your presentation if you forget to acknowledge something. 
2. Practice your presentation
Once you have finished your presentation, make sure you practice a few times so that you can memorise the points you want to make and build your confidence. If you can, deliver it to a teacher, friend, or family member, as this will help you to become familiar with presenting in front of other people and will also give them an opportunity to provide feedback.  
Practicing will also enable you to work on your timing; you'll need to present within a brief time limit during your assessment centre, and presentations usually take longer than expected. It is worth timing yourself as you practice talking through your presentation, to get a feel for how much you'll be able to say within the given limit. If you are struggling to say everything in time, work out whether you can make the same points in a more concise way, or remove the least important parts. Take note of how long you're taking to present each individual section too, so that you can work on balancing this out if needed, especially if you find yourself rushing through the final points. 
Keep practicing until you are comfortable with your key points, timings and delivery. It might feel laborious, but it will be well worth it when it comes to the real thing! 
3. Do your research
As much as your assessment centre is a chance for us to decide if you are a good fit for our course, it is also an opportunity for you to gain as much insight as possible on what it is like to be a TEDI-London student so you can decide whether it's the right path for you. Reading through our website and prospectus ahead of your interview to learn about our campus and unique way of teaching will give you more time to think about what you want to ask us and might even prompt a question that you may not have considered otherwise. You can also visit our social media channels, where you'll be able to see some examples of our students' work, as well as some snaps of what life is like on campus and in the local area. Plus, demonstrating that you have taken the time to research us before your interview will let us know that you are enthusiastic and genuinely interested in becoming a TEDI-London student, which is always a good thing!
4. Try to relax!
We know, it's easier said than done. But think of your mini-project as an opportunity to have a test-run of the TEDI-London style of learning, and your interview as a conversation where we will explain how we teach engineering and why we do it differently. You'll find that the assessment centre seems a lot less daunting. We won't ask you any trick questions; we just want to get a better understanding of why our course appeals to you and your preferred style of learning, as a way of figuring out whether TEDI-London is the right place for you. Following our other tips and making sure that you are fully prepared will also help your confidence. You might even enjoy yourself! 
Have you been invited to a TEDI-London assessment centre? Read our previous blog on why we run them and how they can benefit you.