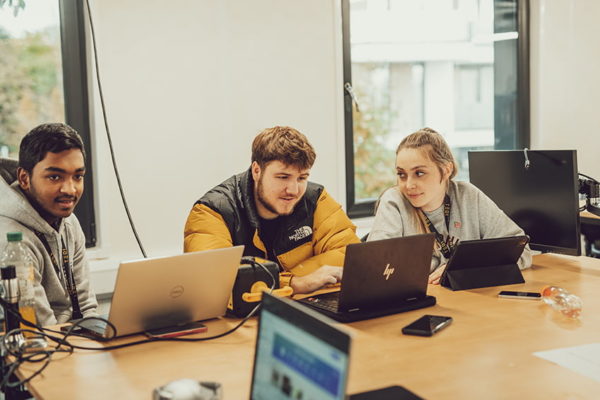 If you apply to TEDI-London and pass our initial entry requirements, you will be asked to attend an Applicant Day.  Afterwards, we will award an unconditional offer to study with us, based on the attitude, aptitude and ability you demonstrate during the day.  
Although this isn't typical of most application processes for engineering courses, it's crucial for us and, believe it or not, it's there to help you too! 
Applicant days are also a chance for you to:
Experience our style of teaching and learning

 

Get to know us and ask us any questions

 

Meet some of your fellow offer holders

 
What happens at an applicant day? 

An applicant day involves you being given a task and then presenting your mini-project idea back to us. 

It will be followed by a short interview where the TEDI-London team will ask you some questions about you and your motivations for studying engineering.  

Unconditional offers can be made following an Applicant Day, subject to outstanding Visa or language requirements.  

Where and when do they take place?  

They take place at the TEDI-London campus. But can also be held online if you are not based in the UK or are unable to travel. 

Applicant days occur at regular intervals throughout the year – our admissions team will confirm the next dates over email when they invite you.

Typically, they will be a morning or afternoon session lasting around 3 hours. 

How will I be assessed?

During the session we are looking for the TEDI-London "3 A's": aptitude, attitude, and ability. 

Aptitude: your potential to develop the key skills needed to succeed as an engineer, including problem solving, creativity, teamwork, and communication. 

Attitude: we'll make sure that you are genuinely interested in the course and that you are keen to use your training to make a positive difference once you graduate. 

Ability: whether you can understand the key mathematic and scientific principles that underpin engineering and use them to support your study.