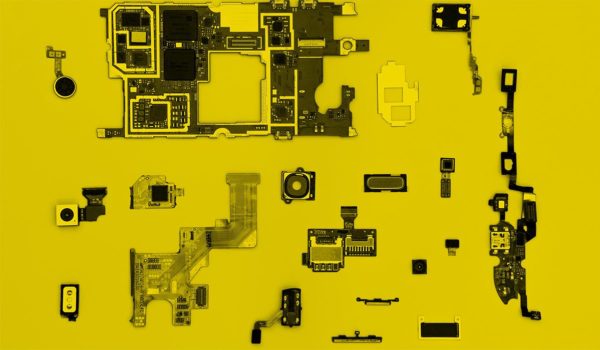 The TEDI-London winter school 2023 is an exciting opportunity for students to explore the opportunities around the design, repurpose and repair of consumer products in support of a net zero carbon future.
What will it involve?
This year's London-based winter opportunity enables students to participate in a cross-cultural and multidisciplinary learning experience to explore the implementation of circular economy principles in a local community.
The UK alone is predicted to be the biggest contributors to electronics waste (per capita) in Europe with over 20kg per person generated per year. Much of this waste is then exported to third countries.  We will be learning about the impact this has on our planet, the causes and dynamics influencing consumer behaviour.
You will work with network of contributors, consumer product designers, manufacturers and community organisations involved in product design, repairing and avoiding electronic waste.
Working in small project teams, you will be conducting your own research into relevant technologies, data and design approaches, defining the issues that need consideration, and prototyping in our TEDI-London makerspaces. You will be supported by workshop sessions and mentoring by captains of industry and prototyping experts, assisting you in your thinking, research and design/ assessment and making considerations.  
Skills you'll develop
Multidisciplinary teamworking, research, making, life-cycle analysis, evaluation, analytical problem-solving, multi-channel communication, self-reflection, independent-thinking, leadership, project management (i.e. planning, design, delivery), market research, stakeholder management, client work and pitching.
You'll also get to…
• Experience working with industry in an intensive, fun three weeks
• Gather practical experience using prototyping methods and machines
• Get the chance to work directly with stakeholders and learn how to improve your designs through feedback
• Be supported building a compelling and engaging portfolio of your experience for your CV and future applications for jobs/ internships
• Work in a multi-disciplinary and global team
• Hear from world-leading experts
• Make a difference
Who can apply?
You'll need to be aged 18 and over. We are looking for individuals from multi-disciplinary backgrounds so it doesn't matter if you aren't currently studying engineering!
I don't live nearby, can I stay locally?
If you need accommodation for the three weeks we will be able to help find you something suitable. Please note accommodation will be self-funded.
What happens once I apply?
Once you have applied via the form below we will reply within two working days to confirm if you have been successful and provide follow-up arrangements.
There will be pre-learning materials available to prepare you for the intensive and fun three weeks, which will be available once you have been accepted.
"Being part of TEDI-London's summer school this year has taught me a lot about engineering design. It was really valuable for me to understand that you need a lot of information about the problem at hand, who it is for and the different resources available before even starting to develop a solution or build a prototype. "

Alessandro

Summer School student, UNSW

"I enjoyed and learned so much in the 2020 TEDI-London Summer School that I participated again the following year! Having different disciplines come together is the most powerful and productive way to solve the problems that the world is facing. It was great fun to meet so many passionate students and learn from TEDI-London's partners."

Danae Matthews

Summer school student 2021