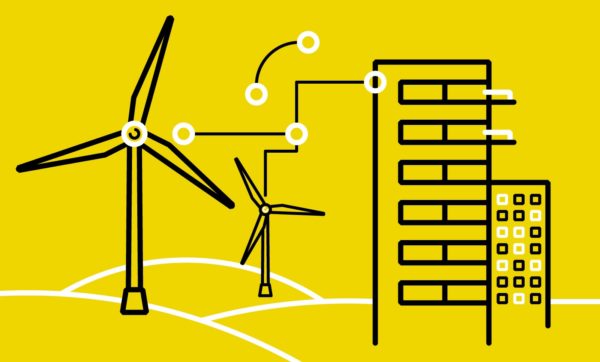 The TEDI-London summer school 2022 is an exciting London-based opportunity for students to participate in a multidisciplinary learning experience to explore the potential of urban farming to foster resilient cities.
What will it involve?
You will be set the challenge to explore urban farming technologies, business concepts and approaches to maximise participation and benefits to Canada Water's local community.
You will be assisting our industry partners Global Generation, British Land and knowledge partners such as JLL and LondonGrow to assess the options to enable increased participation in urban environments, exploring the role smart technologies can play. You will develop prototypes that enable our partner Global Generation to maximise their impact on the local community.
You can expect fun social activities on campus too – including a welcome Pizza Party, a 4th July party on our roof terrace and a number of networking breakfasts and lunches with our industry partners.
Skills you'll develop
Multidisciplinary teamworking, research, making, life-cycle analysis, evaluation, analytical problem-solving, multi-channel communication, self-reflection, independent-thinking, leadership, project management (i.e. planning, design, delivery), market research, stakeholder management, client work and pitching.
You'll also get to…
• Experience working with industry in an intensive, fun three weeks
• Gather practical experience using prototyping methods and machines
• Get the chance to work directly with stakeholders and learn how to improve your designs through feedback
• Be supported building a compelling and engaging portfolio of your experience for your CV and future applications for jobs/ internships
• Work in a multi-disciplinary and global team
• Hear from world-leading experts
• Make a difference
Who can apply?
You need to be over 18 and enrolled in full-time study in the UK to apply.  We are looking for students from multi-disciplinary backgrounds so it doesn't matter if you aren't currently studying engineering.
The cost
The fee to attend summer school is £750. This contributes towards materials, social activities and Personal Protective Equipment. We will share details on how to make payment once you have been accepted to join.
You will also need to cover your personal expenses like travel to and from TEDI-London each day, and subsistence.
I don't live nearby, can I stay locally?
If you need accommodation for the three weeks we will be able to arrange this. It will be self-funded, costing £40 per night.
What happens once I apply?
Once you have applied via the form below we will reply within two working days to confirm if you have been successful and provide follow-up arrangements.
There will be pre-learning materials available to prepare you for the intensive and fun three weeks, which will be available once you have been accepted.
Hear how last years' summer school students found the experience...
"I enjoyed and learned so much in the 2020 TEDI-London Summer School that I participated again the following year! Having different disciplines come together is the most powerful and productive way to solve the problems that the world is facing. It was great fun to meet so many passionate students and learn from TEDI-London's partners."

Danae Matthews

Summer school student 2021

"Some of us were here to test the skills we had learnt over the years. Others wanted to learn something new. But all of us gained the opportunity to meet people from around the world and work on something that can make a difference. What better learning experience can you have?"

Wilson Yin

Summer school student 2021